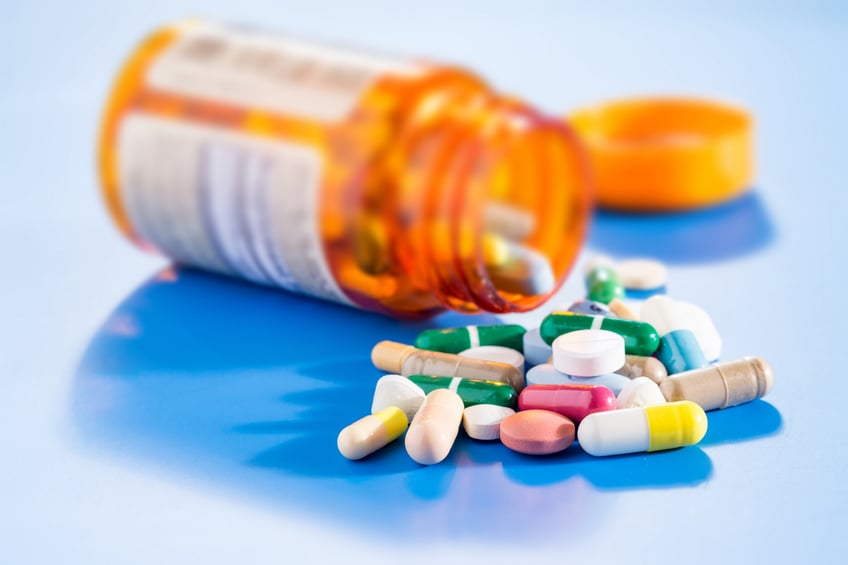 "Opioids" was once a medical term to describe drugs associated with pain relief but has since become a part of the every day American vernacular.
High profile celebrity deaths and the sheer volume of opioids being consumed each day have propelled these powerful drugs into the spotlight and caught the attention of the mainstream media.
Today, opioid abuse is contributing to an excessive number of early deaths, robbing far too many individuals of their lives.
Society is beginning to fight back against the opioid and prescription drug epidemic. The employer community has seen drug misuse diminish productivity and deplete talent resources. The good news is progressive organizations are beginning to implement measures to combat its impact.
Related: Tackling the opioid epidemic
Construction companies and contractors know the implications of showing complacency and the devastating impact opioid or drug abuse can have at a job site. Seldom are there second chances when construction workers are operating heavy equipment, scaling heights on scaffolding, or completing a crucial team task. To assist construction companies, contractors, and other employers in addressing the opioid and prescription drug epidemic, it is important to understand the scope of the problem, how opioids affect the brain, and strategies for managing the use of these powerful drugs.
Related: How construction technology helps turn high-risk scenarios into safer situations
Epidemic proportions
According to recent statistics released by the Centers for Disease Control (CDC), the size and scope of the opioid crisis are staggering. The CDC estimates the yearly cost for opioid related overdoses is $20.4 billion and for nonmedical use of prescription opioids is $53.4 billion. The toll in terms of human life is even more shocking; in 2016, of the 47,085 drug overdose deaths, 71% were due to prescription opioids. Looking at the situation in another way, 91 people die from opioids each day.
The CDC also estimates that 1.9 million people abuse or become dependent on opioids each year.Further, one in every 32 patients will die from opioids if on a dose greater than 200 morphine equivalent doses (MEDs). Methadone represents less than 2% of opioid prescriptions yet has been found to account for 30% of opioid related deaths.
The addictive power of opioids cannot be underestimated. In a report released earlier this year, the CDC reported that 50% of those taking an opioid for 30 days will be on the drug 3 years or longer. The addiction is so intense that many in the medical community take precautions to avoid the 90 day cliff. Statistics show that 60% of patients taking an opioid at 90 days are still taking an opioid 5 years later.
Related: Prescription drug costs, by the numbers
Understanding addiction
Medical researchers have learned that opioids attach to the receptors in the brain that release endorphins. Opioids stimulate these receptors and initially increase pleasure and relieve pain. Repeated stimulation of these receptors creates a tolerance that requires more drug for the same effect. Over a relatively short period of time, the receptors become blocked or desensitized to the opioids. In turn, this impacts a person's mood, behavior, breathing, and perception.
Too often, doctors allow dosages to escalate in response to a person's complaints of pain even though there is no objective measure of pain. Studies show that overall the effectiveness of chronic opioid therapy to address pain is modest and effect on function is minimal. While opioids are known to relieve pain, many patients do not fully understand the medical side effects that can include drowsiness, mental confusion, nausea, constipation, immunosuppression, decreased testosterone, respiratory depression, hyperalgesia, addiction, and dependence and tolerance.
Reigning in the use and abuse of opioids and other powerful prescription drugs requires working with high quality physicians who are committed to delivering improved outcomes for both the employer and employee. There are some best practices physicians can use when prescribing opioids. These include:
Focus on improving function
Conduct risk assessment prior to prescribing
Conduct random urine drug screen
Check prescription drug monitoring program website
Conduct pill and patch counts each visit
Create an exit strategy with the first trial prescription
Use drug holidays in chronic cases
Have an opioid agreement with the patient
As an example, the introduction of an opioid contract between a physician and patient can be effective. Here's how it works: Prior to the physician prescribing opioids, the patient agrees to take the medication based on the frequency and dosage prescribed. He or she also agrees to disclose all medications that are currently being taken, and to notify the physician of any changes. There is also an acknowledgement and agreement to abide by the employer's return to work policy, among other provisions.
Urine drug screens can be another effective tactic for monitoring opioid usage. These screens help identify aberrant behavior, reveal undisclosed drug use or abuse, and verify compliance with treatment. They should be considered when physicians notice unusual or suspicious behavior at any time including when a patient reports losing their prescription, requests early refills, uses multiple prescribers, demonstrates intoxication, or exhibits slurred or slow speech.
Related: A deeper insight into the risks and challenges facing senior construction executives
Additional proactive measures
There is also activity on the national front aimed at curbing the misuse of opioids. The Drug Enforcement Administration (DEA) announced a reduction in the amount of opioid medications that can be manufactured for sale and research in the U.S. by 25% in 2017-2018. New CDC guidelines provide clear guidance and warnings to physicians prescribing opioids. The guidelines also advise physicians to try other alternatives first. The Surgeon General issued a letter to all physicians encouraging them to treat pain safely and effectively according to CDC guidelines.
It is not uncommon for those with opioid addictions to turn to heroin. It is believed that about 75% of heroin on the streets is now laced with fentanyl, which is 50 times stronger than morphine. Further, fentanyl can create chest wall rigidity and lock jaw such that cardio pulmonary resuscitation (CPR) is not an option in some overdose situations. The administration of the drug narcan is the only option for reversing the effect in these cases. Even then, there are no guarantees.
The opioid and prescription drug crisis is debilitating on the US workforce and taking an undeniable toll on individuals and their families. Increased awareness is helping to spotlight its devastating effect. Employers can and should actively work with treating physicians to ensure their workers are cared for in the most appropriate way. Pain relief alternatives are available and help is waiting for those who chose to make the first step in breaking the chains of addiction.
Teresa Bartlett, M.D., is senior vice president of Medical Quality at Sedgwick.
See also:
Can we solve our opioid issues?
Claims magazine recognizes insurance industry leaders for innovation