Following in their parent organizations' footsteps, effective Aug. 1st, the AAMGA Under Forty Organization (UFO) and NAPSLO's Next Generation initiative have merged to form WSIA's U40. This new group continues to give young insurance professionals an opportunity to network, learn and exchange ideas with one another and with WSIA's broader membership.
Under the leadership of Chris Peterson, president, and Josh Ammons, vice president, the group is energized and eager to launch the U40 group as part of the WSIA 2017 Annual Marketplace.
"There are lots of synergies and shared goals between the two groups," says Peterson, vice president of the Chris-Leef General Agency Inc. in Shawnee, Kan. Peterson was involved with AAMGA's Under Forty Organization (UFO) for about eight years and most recently served as its president.
"We held a meeting in Kansas City with the leadership of the two under-40 groups in February, as part of planning for the merger," Peterson explains, "and we found that we had quite similar goals." They outlined a proposed value proposition as well as their vision for what the new organization would look like and goals to accomplish as a single, larger unit.
Strength in numbers
"A major strength of WSIA's U40 is the increased number of members in the new combined group," says Josh Ammons, U40 vice president and Senior Vice President/Property for AmWINS Brokerage of the Carolinas, LLC, based in Charlotte, N.C. "The combined group is taking the best practices of both sides going forward." Ammons served as co-chair of the NAPSLO Next Generation Leadership Council prior to the merger.
Peterson and Ammons agree that the main purpose of both under-40 groups was to encourage networking, relationship building and education, which remain important goals for U40. "Education is a large part of what we do," says Peterson, "not only technical education, but also leadership development."
The U40 board plans to further those leadership-development initiatives by continuing AAMGA's annual meeting (which will be called WSIA's U40 Annual Meeting) for insurance professionals under 40, scheduled for Oct. 4-7 at the Hyatt Regency Toronto. AAMGA also held an international gathering every three years, which the U40 board plans to continue as well.
Maintaining consistency in leadership was also important to both groups, says Ammons. Each of the two prior organizations had built-in perpetuation plans, and U40 has adopted the process that UFO had in place. For the Aug. 1, 2017 to July 31, 2018 term, Peterson will lead the group as president, with Ammons serving as vice president. On Aug. 1, 2018, Ammons will take over as president, Peterson will become immediate past president, and a new vice president will be appointed.

Trade associations provide unique opportunities to learn about an industry and network with a wide variety of peers. (Photo: Shutterstock)
Challenges & goals
It's not always easy to get young professionals to join trade associations, and the P&C insurance industry is certainly no different. Peterson believes it's important for U40 to communicate its value to insurance professionals under 40 and answer the simple question, "Why belong?" For both Peterson and Ammons, the first answer is that membership can help with career advancement.
"My No. 1 goal is to increase membership, which starts by effectively communicating our group's value proposition," Peterson says. "When they understand the personal value and career advancement that can come out of an organization like ours and WSIA as a whole, they buy in more. When they see what it can do for them personally, they're more likely to join — and they bring their friends."
"We could just sign up everyone under 40 based on their birth date, but we want them to sign up and participate," says Ammons. "We want them to be engaged members and join committees. They need to understand what WSIA's goals are overall and how we can impact that as a generation." There are many opportunities to get more involved within firms and WSIA as a whole, he adds, as well as chances for U40s to take on leadership roles.
Peterson finds that U40's greatest challenge is getting management to send employees under 40 to events. He hopes to explain to the industry that investing in young professionals, encouraging them to get involved in WSIA and the U40 organization will help them retain staff. For smaller firms, membership in U40 and WSIA gives staff educational opportunities they might not otherwise obtain.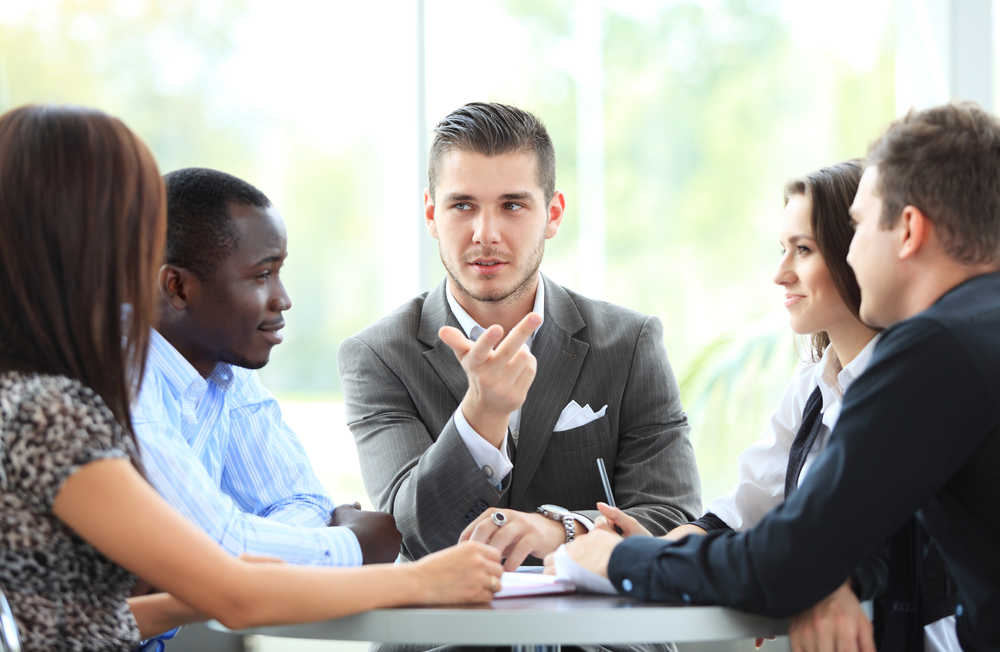 Committees provide association members with opportunities to become directly involved in key initiatives that will affect the industry and future leaders. (Photo: Shutterstock)
What's next?
Peterson envisions having U40 reps on all of WSIA's committees. Adds Ammons, "I want all our members to be passionate about this industry and engaged in our organization." For both Peterson and Ammons, WSIA, like its predecessor organizations, educates its members about the broader issues that impact the insurance industry as well as trends within the industry — education that has a direct impact on their careers.
Ammons credits his membership in NAPSLO's Next Generation initiative with helping him get close to true senior leaders in the industry as well as government officials. "It's up to the board to articulate why it's important to become involved with U40 and the benefits they've gained as members for several years. And what people who haven't joined yet can get."
Ammons hopes that the legacy left by the first U40 board is one that encourages people to be active participants and to network with people with whom they might not ordinarily network. "I've made some great friends at competitors in Los Angeles, Seattle or New York that wouldn't have been possible without WSIA," he adds.
"There will be a lot of communication in the next year as the organization gets established and sets up events," says Peterson. "There's a lot of exciting stuff to come."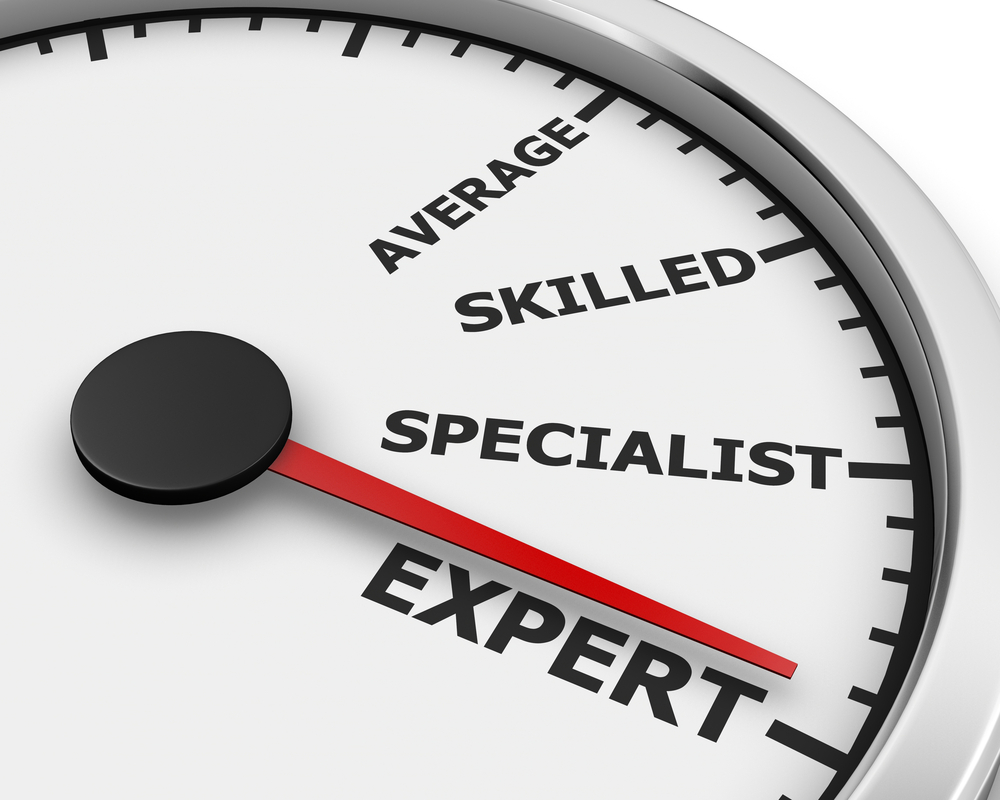 Education and experience can be the difference between an average professional and an expert. (Photo: Shutterstock)
Join the U40s at 2017 WSIA Marketplace
The U40s will be hosting several events at the 2017 WSIA Annual Marketplace at the Manchester Grand Hyatt San Diego. Chris Peterson and Josh Ammons as well as their fellow board members are looking forward to meeting current and future members at one of the following receptions or sessions.
Monday, September 11
2:00 – 3:00 p.m.
WSIA's U40 Development Workshop
"Benefits of the Wholesale Distribution System: A Conversation on the Conning, Inc. Distribution Cost Analysis"
(open to all members)
Presenters: Hank Haldeman, The Sullivan Group
Dave Leonard, RSUI Group
Coronado Ballroom C – 4th Level
Tuesday, September 12
3:00 – 4:00 p.m.
WSIA's U40 Executive Panel (open to all members)
Panelists: Nick Abraham, Markel
Brenda (Ballard) Austenfeld, RT Specialty
Richard Schmitzer, James River Insurance
Kristen Skender, Jimcor Agencies
Coronado Ballroom C – 4th Level
4:00 – 5:30 p.m.
WSIA's U40 Reception(open to all members)
Marina Courtyard – Lobby Level next to Sally'
Only on-site functions allowed prior to 7:30 p.m.
Off-site functions allowed after 7:30 p.m.