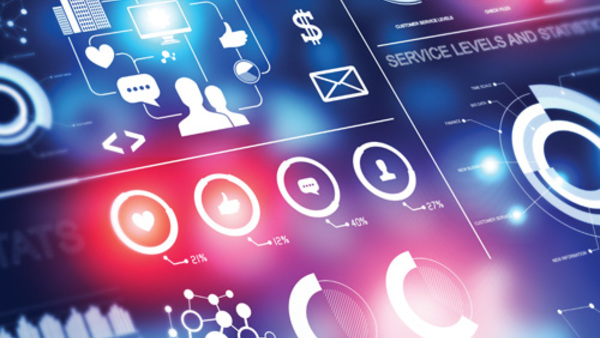 The insurance industry's reputation for being static and slow to change is rapidly becoming a thing of the past.
Recent years have brought significant advances and innovation to the sector. For example, most insurers have made major investments in digital initiatives as they seek to innovate customer and distribution relationships. At the same time, a pioneering insurance technology (InsurTech) sector has emerged, exploiting digital opportunities to complement — and sometimes compete with — the traditional insurance sector.
Beneath this progress, however, lies a danger. According to industry observers and analysts, as about 80% of traditional insurers' innovation initiatives are failing. While a certain degree of failure in a phase of innovation and learning is to be expected, and indeed embraced, an industry already under considerable profitability pressures can hardly sustain such losses.
What's going wrong?
Understanding how firms are approaching innovation and where they're starting offers some valuable clues. Most of the sector's modernization effort is quite rightly focused on the customer experience. Customers' service and responsiveness expectations have radically changed in the digital age, primarily driven by consumers' own adoption of technology and the service levels they experience in other industries. Today's customers expect service to be mobile, 24/7, socially networked, and big data driven. Insurers must respond to these expectations if they want to remain relevant and not find themselves "Uberized" by a competitor.
These factors largely explain the insurance industry's enthusiasm to embrace InsurTech, which seems to offer a fast track to new, responsive customer service models. If only it were that easy. Although InsurTech undoubtedly fits into the equation, InsurTech alone is not the complete answer to digital transformation for traditional carriers.
Customer service process is antiquated
As insurers transition from starting up to scaling up their innovation and InsurTech initiatives, they must, in most cases, seamlessly integrate them into their existing processing and data platforms. Herein lies the problem. It's all very well to introduce a progressive, InsurTech-based front-end for policy sales; however, if the customer later experiences an antiquated "traditional" process and service level when submitting a claim on that policy, then the innovation impact will be largely negated.
The issue here is that the majority of innovation and InsurTech initiatives are, at their core, data and analytics based, including cloud-based analytics. Although process modernization and integration has improved considerably in the insurance sector in the last decade, the same cannot be said of core analytics capabilities. Most insurance companies now suffer the growing problem of analytics silos. These are uncoordinated departmental "islands" of analytics technology: languages, tools and skillsets and their related data. These likely developed over time, often the result of well-intentioned efforts by IT to satisfy all the different types of user communities.
In a recent survey by FC Business Intelligence, 53% of insurers described data silos as the main barrier to proper exploitation of analytics within their organizations, along with skill shortages and a receptive analytics culture. Such silos typically lead to issues of reconciliation in outputs between departments, which in turn lead to lack of trust in the overall analytics service. We still hear the phrase, "We need one version of the truth!" far too often.
Related: 5 tips for using technology to boost customer engagement
Data grows exponentially
For many insurers, even what we might call "traditional" use of analytics is a challenge. If we now consider how the bar will be raised by the demands of scaling insurtech and related advances, then we are in a whole new data and analytics ball game.
In recent years, the industry has witnessed the huge growth in the variety and volume of data that insurers must now manage. Much of this new data is not from traditional structured sources like policy administration systems. It's instead increasingly semi-structured or completely unstructured (for example, social media feeds, email commentary, net promoter surveys, images and videos). The exploitation of data central to most insurtech initiatives can only add to this load and the underlying challenge.
In particular, as the industry begins to scale up IoT [Internet of Things] innovation for mass-market adoption of usage-based auto insurance and connected homes insurance, it will have to contend with a new hurdle: very high volumes of data in motion that must be managed in real time. This all has huge implications for analytics capabilities and data architectures at insurer carriers — or at least those carriers that want to innovate and remain relevant.
Related: Winning with managed services in the age of InsurTech
Enterprise analytics platform is lacking
There is a growing need for a cohesive, enterprise analytics platform at the heart of modern insurance operation. Insurers need a platform that delivers the disciplines and structures needed to manage data consistently and deploy at scale across the organization, yet also supports an openness enabling analysts and data scientists to collaborate and create, using the language and tools of their choice. In particular, this platform needs the capacity to deploy and manage data and analytics on premise, in partner platforms and in the cloud, using open APIs to integrate the diverse scenarios that insurtech and related innovation will drive.
As insurers move from innovation start-up to innovation scale-up and become driven by data patterns rather than just data processes, such an enterprise analytics platform will become basic table stakes for enabling and accelerating innovation in a new, dynamic world of insurance.
Related: Rethinking a digital approach to insurance
Norman Black is Principal Insurance Industry Consultant at SAS. He can be reached at Norman.Black@sas.com.