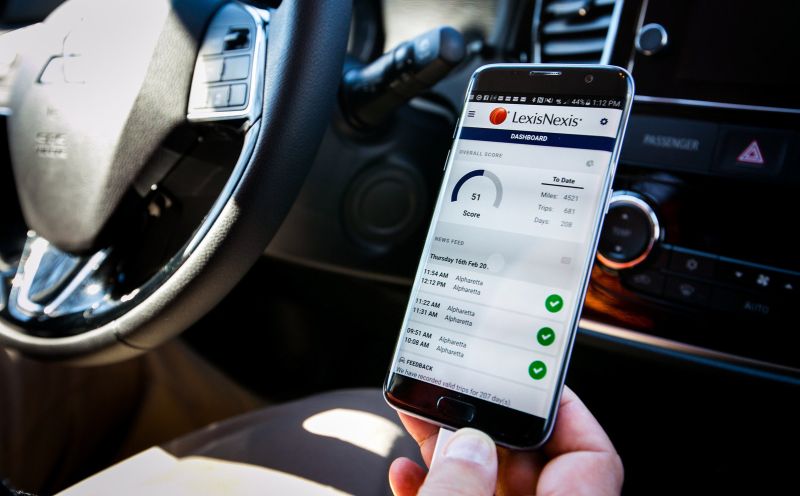 As more cars become connected, car data is increasingly becoming attractive for insurers to leverage as part of their usage-based insurance (UBI) program.
LexisNexis Risk Solutions, an Atlanta-based provider of data, analytics and technology for insurance, today announced a relationship with Mitsubishi Motors Corporation to become the first auto manufacturer to connect its vehicles directly to the LexisNexis Telematics Exchange.
Seamless integration
The goal of the concept is to design seamless usage-based insurance (UBI) solutions for Mitsubishi automobile owners and drivers in the United States. A vehicle equipped with this technology, coupled with the Mitsubishi telematics app, will automatically integrate the driving behavior data enabled and collected through the connected technology of Mitsubishi vehicles into the LexisNexis Telematics Exchange to automate and expedite the reporting process.
The LexisNexis Telematics Exchange is device-agnostic — it collects, processes and scores telematics data from many sources, including auto manufacturers, OBDII devices, 12 volt devices and smartphone apps.
'Make data more efficient for insurers to utilize'
Insurers are able to leverage their existing systems integrations with LexisNexis Risk Solutions to utilize normalized UBI data into their internal processes. This enables insurers to offer the same UBI program and score across many different data collection devices to fit various consumer preferences.
Insurance carriers will be able to help save customers money, while offering a better customer experience throughout the policy lifecycle, according to LexisNexis.
"Our recent studies show that drivers want pay-as-you-drive insurance policies, but only a quarter are being offered these programs by their insurers," said Ash Hassib, senior vice president and general manager, Auto and Home Insurance, LexisNexis Risk Solutions. "So the demand is here, and through our partnership with Mitsubishi, we're able to make UBI options more accessible for consumers and the data more efficient for insurers to utilize."
Related:
8 ways telematics will shape insurance agencies in 2017
7 ways auto technology is impacting insurance coverage
5 reasons to embrace telematics for the connected car: What insurers need to know