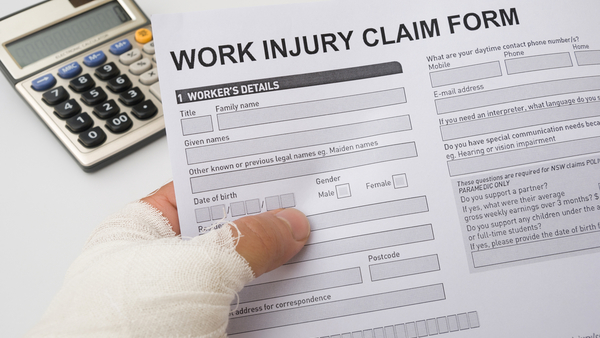 The first Out Front Ideas with Kimberly and Mark webinar of 2017 provided our thoughts on the 20 Workers' Compensation Issues to Watch in 2017. What follows is a summary of the initial 10 issues discussed:
1. Election impact

The U.S. Department of Labor (DOL) under President Obama felt state workers' compensation systems needed reform, and they were prepared to recommend minimum benefit standards to the states. President Trump's nominee for Secretary of Labor, Andrew Puzder, has been a vocal opponent of many federal labor regulations. For now, any talk of the federal government getting involved in state workers' compensation issues seems to be on hold.
2. Health care reform

Regardless of which side of the aisle we find ourselves on, surveys have shown that most Americans believe the Affordable Care Act is not working as it was originally intended or as well as they would like.
While we wait to see how health care reform progresses, we are hopeful that efforts underway to shift from fee-for-service to value-based and outcomes-focused care continue to advance and that health care suppliers continue to focus on population wellness as much as they focus on chronic disease. Kimberly George views this as the single most important issue to watch in 2017.
3. OSHA

Another potential impact of the election results is the direction OSHA may take in 2017 and beyond. In recent years, employers have complained that OSHA was more focused on enforcement than education and training, noting its shift of resources. Recent OSHA policies such as the publicly accessible online database and restrictions on post-injury drug testing were met with significant resistance from the employer community. OSHA falls under DOL and also is likely to have a new direction under the Trump administration.
4. ADA/FMLA

Leave-of-absence regulations under the federal Family and Medical Leave Act (FMLA) have become increasingly more complex over the past eight years.
Americans with Disabilities Act (ADA) accommodation requests were initially related to ergonomics and transitional work accommodations following an illness or injury. Today, they have become more complex, including everything from bringing service animals into the workplace, allergies and noise accommodations to establishing work-from-home accommodations.
Related: 9 best practices for return-to-work programs
5. Rates and premiums

Workers' compensation market cycles are generally driven by changes in competition more than changes in exposures. Claims costs over the last 20 years have steadily increased, yet premiums during this same period have gone up and down.
During the January 1 renewal cycle, rates trended flat or slightly down compared to expiring premiums. Some problem states saw higher rates, including California, New York, Illinois and Florida. The declining rates compared to increasing claims costs have caused A.M. Best, Fitch and others to issue a negative outlook on workers' compensation. This hyper-competitive market cycle is expected to end soon as the new entrants into the marketplace start to see the long-tail losses from their business hitting the books.
Related: California taxi company reaches settlement for failure to carry workers' compensation insurance
6. Workers' compensation long-tail exposure

Workers' compensation is a challenge for employers and carriers due to the long-tail claims, that is, premiums collected today must cover losses for years to come. It has an impact on both carriers and employers in the cost of insurance today and future reserves.
The biggest drivers are advances in medical science that increase life expectancies, which in turn increase the exposures for lifetime indemnity and medical benefits. In addition, new drugs and treatments cost more than what they are replacing, especially with the cost difference between brand-name drugs and generic medication. Prosthetics are so much more advanced today than they were 10 years ago, but they also cost significantly more.
7. State legislative agendas

We expect to see new workers' compensation legislation established in at least four states during 2017:
Florida. Last year, the Florida Supreme Court tossed out multiple elements of their workers' compensation statutes as unconstitutional, which caused a significant increase in claims costs and premium rates. There will be bills introduced to address these issues.
Illinois. In 2016 and 2017, Illinois Gov. Bruce Rauner has made workers' compensation reform a key element in his job-growth agenda. He is calling for medical fee schedule reductions, higher causation standards for conditions to be found compensable, and legislation to reverse court decisions that have expanded benefits.
New York. The state's reform efforts stalled last year. Employers are pushing for limits on the time for an employee to reach maximum medical improvement, which triggers the 10-year cap on indemnity benefits.
California. Every year the legislature passes bills to reverse recent reforms, and with few exceptions Gov. Jerry Brown has vetoed those bills. There will inevitably be more reform bills introduced in 2017, so we'll see what those bills address and whether the Governor will approve any of them.
Options to Workers' Compensation. In 2016, we saw efforts to push for options to workers' compensation stall. Legislation in Tennessee and South Carolina did not move forward, and the Oklahoma Option was found unconstitutional by the state Supreme Court.
8. Treatment guidelines

Workers' compensation stakeholders have become familiar with medical treatment and return-to-work guidelines, along with evidence-based medicine. Payers and managed-care suppliers work diligently to embed guidelines in their systems for nurses and claims adjusters to improve efficiency with access to the guides and workflow for their colleagues.
States have implemented a variety of guideline solutions, which include creating unique formularies and treatment guides and also adopting industry-available workers' compensation guidelines. The lack of guideline consensus across stakeholders including physicians, regulators, payers and suppliers is an ongoing challenge to the system.
Related: Former NFL players push for legal pot as painkiller alternative
9. Constitutional challenges to workers' compensation

In 2016, elements of the workers' compensation statutes in five states were found to be unconstitutional by each state's respective Supreme Court, including the following:
10. Mental health

Mental health is among the top three to five reasons for short-term disability absences across white- and blue-collar workers, and across industries. More than ever employers understand that lack of mental health care impacts productivity, regardless of how an injury or illness occurred.
Ways in which employers are addressing mental health and workers' compensation include promoting employee assistance programs and behavioral health programs for employees regardless of how an injury or illness develops.
Related: New research shows impact of underlying conditions on workers' compensation claims
Save
Save
Save