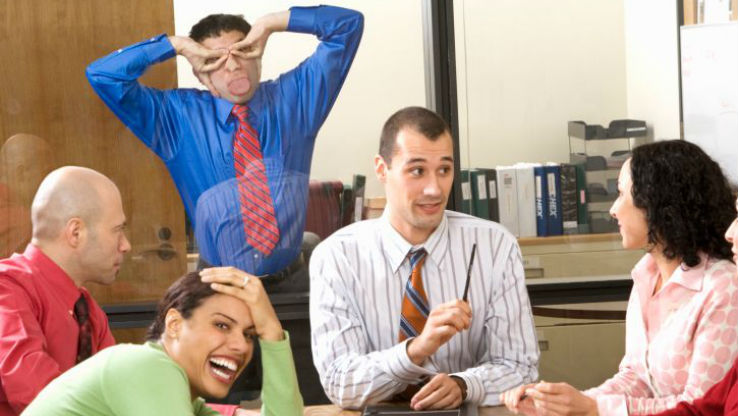 Fall is a beautiful time of year. The colors are magnificent, the air is cool and crisp, and it's the perfect time to start your annual business planning for 2017. With three full quarters under your belt, you should have the essential information to crunch numbers, make projections and evaluate sales efforts for the year ahead.
But will you also look to your agency structure to see how everyone can have a more enjoyable experience while making a concentrated effort to increase profits? Is it possible to add fun and profit to your annual business plan?
Related: Producer development and sales management: Charting your success
Sure it is. Some of the ideas we incorporated in our agency might stimulate your own thinking about what new initiatives you can take. Having fun means getting everyone engaged in the agency's success through goal-setting and teamwork. If goals are achieved, everyone can participate in the agency's profit. So many employees don't feel appreciated, recognized or rewarded for their efforts, and that negatively impacts the bottom line. Maintaining a high level of esprit de corps is a critical leadership objective. A happy employee is a profitable employee.
Offering compensation through goals
At my agency, we developed three concepts that descended from what we called "cascading compensation."
First, the company goals. From our annual business plan, we established financial goals for new and renewal business to project a specific revenue objective.
Second, everyone in the agency — except for producers and owners — belonged to one of four teams: personal, commercial, life/employee benefits/investments, and operations. Team goals were derived from the annual plan, except for the operations team, which had administrative goals.
Third, individual goals for every employee were based on performance evaluation ratings.
Twice a year, we shared financial and other pertinent corporate information. Each team leader also communicated results quarterly, so everyone knew exactly where they stood.
Here is the way we distributed the cascaded profits:
Company goals: If achieved, a corporate profit-sharing contribution was made, non-contributory, to every employee's 401(k) account. This was on top of the 3 percent corporate match contribution the agency made.

Team goals: If a team's financial goal was achieved, each person received the same bonus amount, established at the beginning of the year. The operations team members, such as accounting, IT, claims and HR, for example, were paid an equal bonus if objectives were achieved. Team goals were independent of the company goals.

Individual goals: Each employee had an annual performance evaluation and a separate salary review. The employee received a moderate raise if rated "satisfactory," and a higher raise if rated "exceeds expectations." If "unsatisfactory," specific areas for improvement were identified for review in 90 days, and no salary adjustment was made at this time. Individual compensation was not related to company or team goals, only performance.
Note: Producers and agency principals did not participate in cascading compensation, but did participate in the profit-sharing reward. The results of this cascading compensation together with disclosure and sharing of financial results had a positive effect.
But there's more. We initiated an agency reward program, which had nothing to do with our agency goals. The purpose was to reward employees for their contributions to new revenue. These numbers were originally set more than 10 years ago, but for demonstration, awards were given for written referrals (up to 15 percent of commission, max $2,500) additional lines on existing business ($10 each) and new account customers (15 percent of commission, max of $2,500) to the agency.
People want to be recognized, appreciated and rewarded. Most of all, employees want to participate and contribute as team members. Help them achieve these things and you will help your agency or business attain outstanding profit results. And have fun doing it. Morale is, after all, a leadership responsibility.
Barry Seigerman is an independent broker/producer. Email him at bmseigerman@gmail.com.
Related: Time to leave? How to execute your agency exit plan