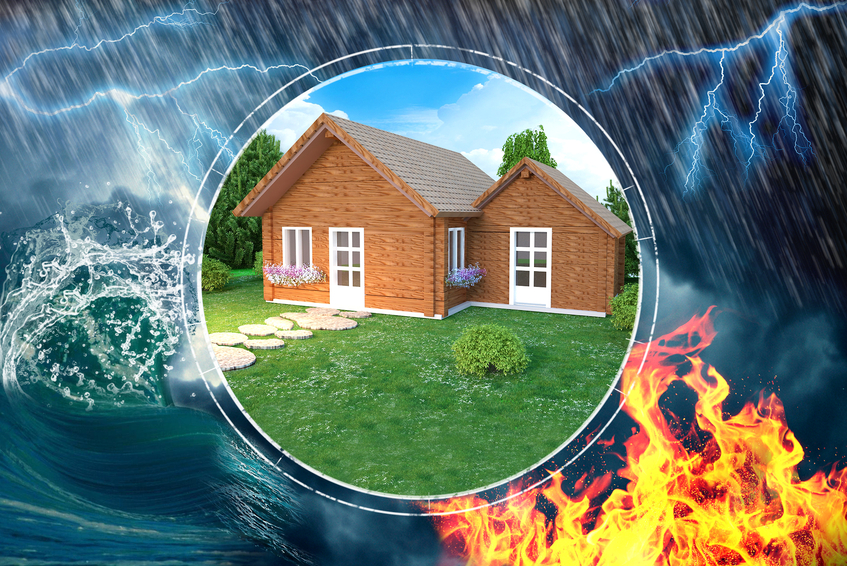 Homeowners' insurance continues to show strong overall growth, says Aon Benfield in its latest annual "Homeowners ROE Outlook report," even though return on equity for insurers continues to decrease.
The report, released today by the reinsurance intermediary and capital advisor of London-based Aon plc, found that U.S. homeowners' premiums increased from $74 billion in 2011 to $89 billion in 2015.
The report also projects that homeowners' premiums will rise to $91 billion for 2016, based on prospective rate activity.
Homeowners' insurers were able to obtain an average rate increase of 2 percent during the 18 months to August 2016, according to the study, but they faced rate decreases in Florida, Arizona, Indiana, Ohio, Alabama and Alaska.
The prospective after-tax return on equity for U.S. homeowners' business was shown to be 6.7 percent on a nationwide average, and 10.9 percent, excluding the state of Florida. By comparison, the nationwide average return on equity for 2015 was 8.6 percent, and 12.6 percent, excluding Florida. For 2016, Aon Benfield expects return on equity to exceed 10 percent in 34 U.S. states — which would make it possible for carriers to cover their cost of capital — compared to 36 states in 2015.
Another "bright spot," the report says, is the continued contraction of reinsurance pricing. The line is capital intensive to write because of natural catastrophe exposures, however reinsurance capital — both traditional and nontraditional — is available at what the report calls "aggressive" pricing, providing carriers with flexibility in managing growth.
Increased competition and fewer home buyers
The overall picture for insurers is complicated, primarily because there are few meaningful alternatives to help improve overall underwriting profitability.
The negative effects of lower investment yields, higher expenses and an increase in the catastrophe loss ratio resulting from updates to vendor catastrophe models are causing insurers to place a greater emphasis on underwriting performance and the development of effective strategies in pricing, claims management, marketing and risk selection, the report says.
The report also notes that the level of sophistication in pricing, claims management, marketing and risk selection for homeowners' insuranceis increasing rapidly. In addition, the auto insurance specialists who are making inroads into the traditional homeowners' insurance market are using their highly developed data analytics expertise to evaluate and price risk.
As a result, competition is increasing for profitable homeowners' business while the number of home buyers is decreasing.
Greg Heerde, head of Americas analytics for Aon Benfield, said, "Our study reveals that at prospective 2017 rates, homeowners' insurance provides accretive returns in the majority of states, and opportunities exist for insurers to pursue profitable growth in the line."
Parr Schoolman, head of Aon Benfield's risk and capital strategy team, added, "We are continuing to develop tools and services to help provide clients insight, at a granular level, into which homeowners' risks are most likely to be profitable."