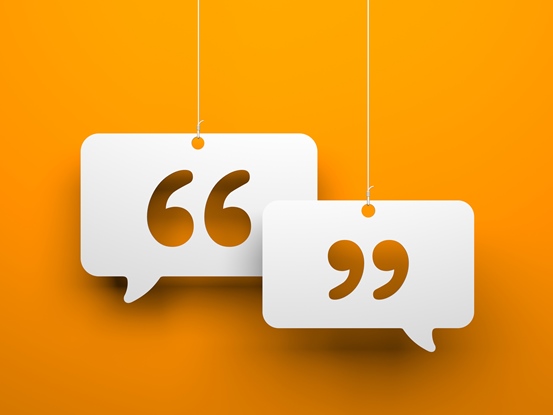 If NAPSLO's Next Generation initiative illustrated before that it was committed to attracting and cultivating young talent into the P&C insurance industry, the restructuring of the Next Gen committee in 2016 has taken things even further.
This year, through the work of Next Generation's leadership with the support of NAPSLO's executive team, the surplus lines organization has accelerated the involvement of Next Gen members by incorporating these young professionals into high-level committees, rather than existing as its own entity.
Davis Moore, CEO of Worldwide Facilities in Los Angeles and chair of the Career Development and Next Generation Committee, said this restructuring process began with asking, "How can we better align our Next Gen group of members with NAPSLO's committees and initiatives?" Now, he adds, having Next Gen members integrated into more seasoned committees not only serves as an ideal educational opportunity for them, but also enables seasoned veterans to better understand the needs of the next generation.
"We used to have a separate Next Generation board, with corresponding layers to it," says John T. Farrey, an attorney at East Coast firm Burns & Farrey who co-chairs the newly established Next Gen Leadership Council (NGLC) with Robert Sanders Jr., CPCU, ASLI President/Managing Member of Preferred Specialty LLC in Columbia, S.C.
"Before, you had a lot of great ideas being generated at the Next Gen level that then had to be brought to the NAPSLO board in an approval process," Farrey says. "Now we get to work side-by-side with some incredibly smart people in the business. You're sitting next to them at a fly-in, for example. Next Gen members can have the opportunity to say right then, 'What do you think about this …' and it's a lot more streamlined.
"You really are hand-in-hand with all these people who have been in the industry for decades, who are gracious enough to let us work with them," he added.
"NAPSLO is extremely supportive of us that our members be involved and stay involved. They want us to be a part of what they're doing, to be active participants in the work that's being done," says Sanders.
The restructuring also involved the creation of the NGLC, which also includes previously mentioned co-chairs Sanders and Farrey (Career Development & Next Generation Committee) as well as fellow Next Gen members Josh Ammons, who works on NAPSLO's PAC Committee; Steve Eilers, Convention Committee; Jennifer Kessel, Internship Committee; and Melissa Mears, Education Committee.
The NGLC coordinates the efforts of Next Gen, which now include interactive webinars and a quarterly newsletter as well as recruiting outreach to universities that have insurance and risk management majors.
The student outreach is a key component of NAPSLO's Career Development efforts. The Association works tirelessly to develop in students a greater awareness of rewarding career opportunities in E&S lines. Much of that outreach is done in classrooms on college campuses; throughout the year, NAPSLO members present to students, Gamma Iota Sigma chapters and insurance symposiums to spread the word that the surplus lines industry offers challenging, dynamic professional development. Much of this work also falls under the mission of and is strongly supported by the Derek Hughes/NAPSLO Educational Foundation.
"Statistically, we reached out to 1,400 students in 2016, including symposiums, career fairs and college visits," says Moore. NAPSLO's membership benefits greatly from increasing that awareness level, he adds, and those outreach efforts create a new-talent pipeline for the next generation for the surplus lines industry and for NAPSLO's Internship Committee (see page 14).
NAPSLO's Next Gen has around 800 members. This group includes individuals from NAPSLO-member firms who are under the age of 40, representing the millennial and late Gen-X set. Fifty-six of its members participate on NAPSLO Committees, and Next Gen makes up 25% of NAPSLO's Committee Members. This percentage continues to grow each year.
"I give a lot of credit to the board for allowing us to interact with them on a consistent basis now," adds Farrey. "It's a great learning opportunity for our younger members. You can read and study this business all you want, but if I'm sitting next to the people who have helped shape the industry over the last 20 years, I'll take that any day."
Those attending NAPSLO in Atlanta beginning Sunday can check out the following Next Gen-hosted events:
Sunday, September 26
3:00-6:00 p.m.
"Surplus Lines Issues & Trends" and reception
Presented by Randy Jones
Panelists: Josh Ammons (AmWINS), Steve Eilers (Gen Re), and Robert Sanders, Jr. (Preferred Specialty)
Hyatt – Regency Ballroom VI – Ballroom Level
Monday, September 26
2:00-3:30 p.m.
"Leading with Certainty in Uncertain Times"
Presented by Emily Huling, Selling Strategies, Inc.
Hyatt – Regency Ballroom VI – Ballroom Level
Tuesday, September 27
3:00-4:00 p.m.
"Executive Panel"
Panelists:
Tom Clark (Nationwide E&S/Specialty); Dave Obenauer (CRC Wholesale Group); Bryan Sanders (Markel); Jacque Schaendorf (Insurance House)
Hyatt – Regency Ballroom VII – Ballroom Level