Two trends are most likely to cause disruption in the automotive insurance industry.
First, smart mobility and multi-modal transportation; second, advanced driver assistance systems (ADAS) and autonomous driving.
Both cause the insurance industry to be more aggressive in its future development. Why? There are four reasons.
1. Accidents will decrease, causing a precipitous decline in claims and premiums

More than 90 percent of accidents are caused by driver error. In a 2014 study by the Highway Loss Data Institute, ADAS features enabled bodily injury liability losses to drop 40 percent and medical payments to decrease 27 percent. As we move toward more ADAS features, like automatic emergency braking systems on nearly every new car within the next six years, and fully autonomous driving — these positive impacts on driver safety and reduced accidents and claims will continue.
2. Smart mobility creates a need for new forms and means of providing insurance
Multi-modality (use of not just cars, but bikes, dynamic shuttles and trains) is creating more consumer choice for transportation. As more consumers use multiple modes of transportation, new means of insurance may be required. Car sharing and loan sharing will also create the need for temporary insurance for the parties involved, and an easy way to deliver these new insurance services. When you add in the possibility of "purpose-built" vehicles for car/ride-sharing, insurance risk modeling is only likely to get more difficult. As original equipment manufacturers (OEMs) look at providing more programs like Audi's recently announced Audi Shared Fleet, one wonders if we are headed toward a world where we pay for miles driven. As OEMs provide more fully comprehensive mobility programs, many are counting on loyalty not just to their vehicles — but also to them as the brand for how customers move around from one destination to another.
3. Data-driven insurance is becoming a proven win-win for providers and customers
It's becoming clear that consumers want the benefits of reduced premiums that come with data-driven/usage-based insurance (up to 30 percent). There also are proven benefits for the insurers in terms of more accurate risk pricing models and better claims processing. That could be why companies such as Toyota announce it will provide usage-based insurance going forward. OEMs are partnering with insurers and other providers to offer these services to their drivers as well. As self-driving cars become more likely in the marketplace, insurers are wondering whether the liability will shift from drivers to the vehicles that are making most — if not all — of the safety decisions.
4. Advanced analytics is the key to provide the best insurance risk modeling and pricing services
With respect to data-driven insurance, we've seen how thousands of combinations of data such as location, braking, duration, road type, distance traveled, collisions, direction and others can optimally predict risk as well as provide the best emergency services when accidents do occur.
Companies such as Octo Telematics have partnered with SAS, and are developing risk correlation and actuarial capabilities to deliver driving scoring models and pricing algorithms. Through this partnership, the two companies hope to accelerate the acceptance rate of telematics into the insurance market, by creating and proving business value to insurers and consumers. Insurers will gain better consumer insight, improve CRM, generate more accurate pricing and have a more predictable risk base. Consumers will get individualized pricing, improved safety and additional value-added services, all delivered at a better price.
As the industry moves toward paying for miles driven, advanced analytics will also be critical in managing the development of models to account for the right balance between OEMs recovering appropriate fees for use of their vehicles with a price that drives consumer adoption of these business models.
Related: Here's what the future of auto insurance will look like
Continue reading…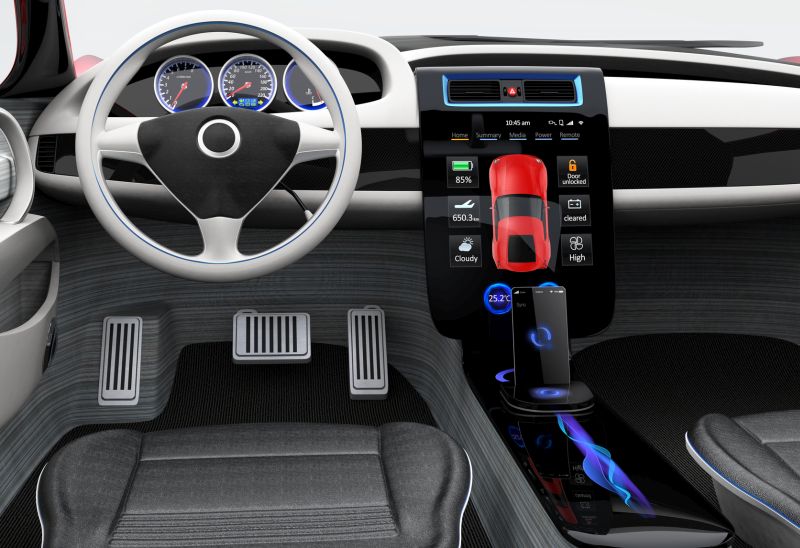 Insurers will need to identify data for predictive risk models in connected cars. (Photo: iStock)
Three things to consider
Who are the insurers of tomorrow? The insurance industry will likely look different, and will transform over the next 15 to 25 years as it moves toward more smart mobility and autonomous driving.
What wins out — loyalty to an OEM brand or to traditional automotive insurers? Affinity programs like we see in other forms of travel (e.g., Delta and American Express) may become more common and will have an impact on the shape of the industry.
With connected vehicles and smart mobility, what data will best drive new optimal predictive risk models? From data-driven insurance to variable pricing models and car-sharing models, we will have more data available to us to drive the best analytics and predictive models of the future. The trick will be identifying key drivers and putting this data to work to derive the best services at the right price.
Related: BMW teams up with Intel, Mobileye for autonomous car by 2021
Norm Marks is the automotive lead of the manufacturing and energy organization within SAS, which includes global responsibility for Ford Motor Company and General Motors. He can be reached via LinkedIn.