National Underwriter Property & Casualty presented three carriers with awards for their outstanding results in the Risk Manager Choice Awards. AIG, FM Global and Travelers all received their awards at the 2016 RIMS conference in San Diego earlier this week.
The Risk Manager Choice Awards is a national survey conducted by Flaspöhler: Part of NMG Consulting (formerly known as Flaspöhler Research). It recognizes the "top" Property & Casualty carriers named by risk professionals in their ongoing effort to mitigate exposures.
AIG led the pack as risk managers' top pick, selected by 56.6% of those polled as best overall. The insurer also emerged as the leading selection in a variety of P&C lines, including Cyber Liability, Employment Practices Liability, General Liability, Inland Marine and Medical Malpractice.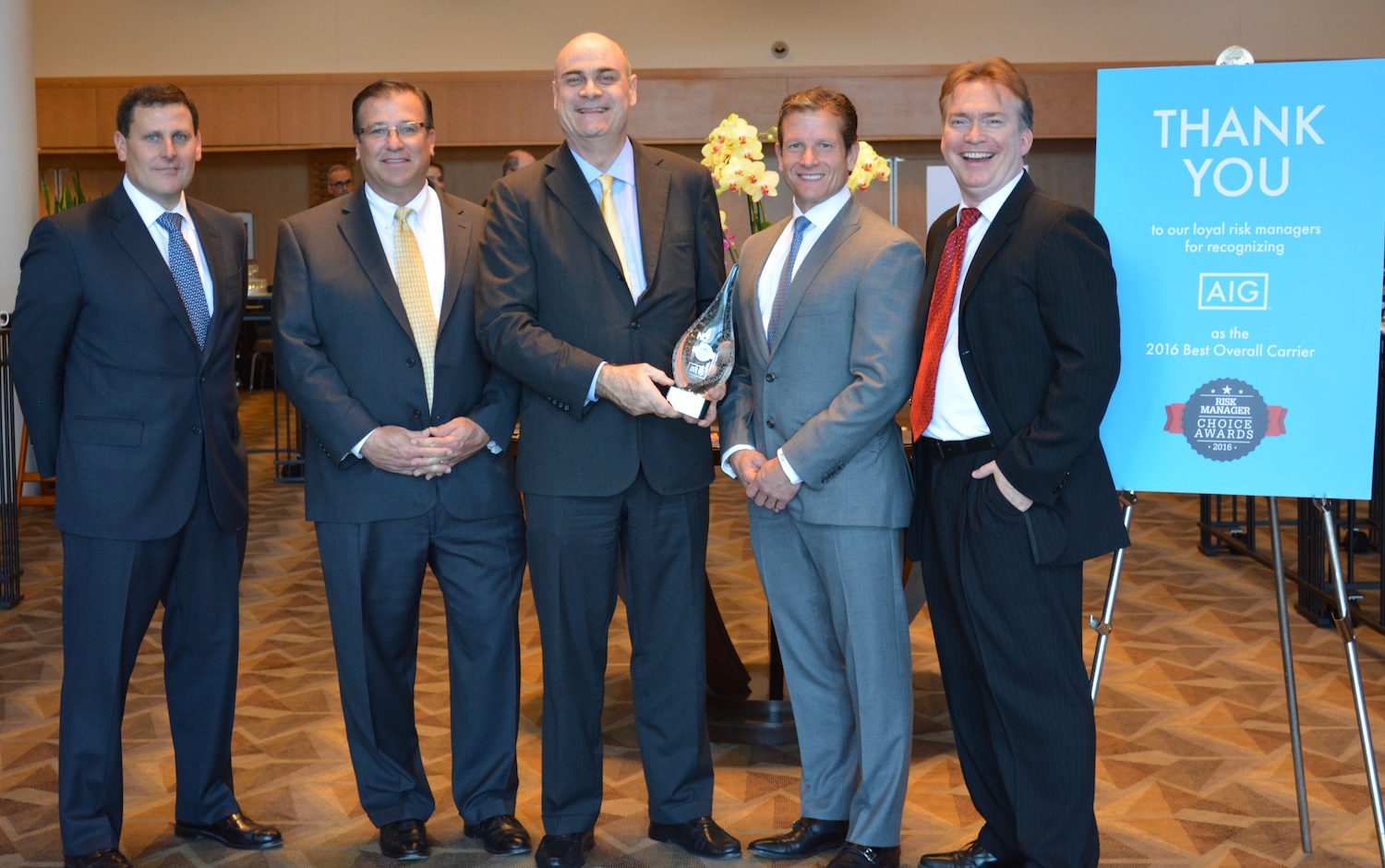 From left: Bill Carter, CEO, ALM; John Moore, publisher, NU P&C; Peter Hancock, CEO of AIG; Robert Schimek, executive vice president and CEO, Commercial, AIG; and Shawn Moynihan, editor-in-chief, NU P&C.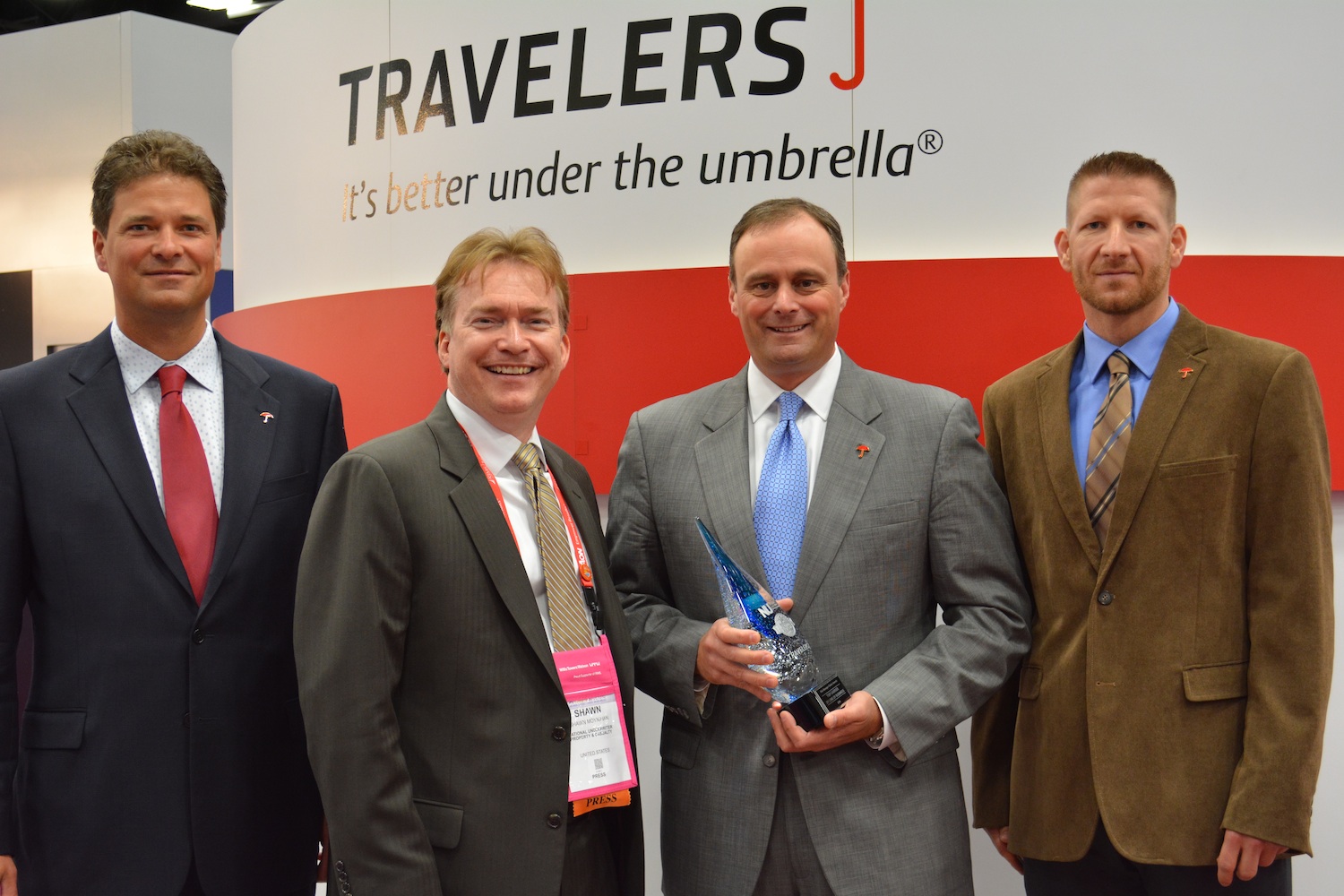 Moynihan presents the award for top carrier by line of business to Travelers' Alexander Tiefel, managing director, national accounts; Michael F. Zurcher, senior vice president, commercial surety, bond and specialty insurance; and Richard Ives, vice president, workers' compensation.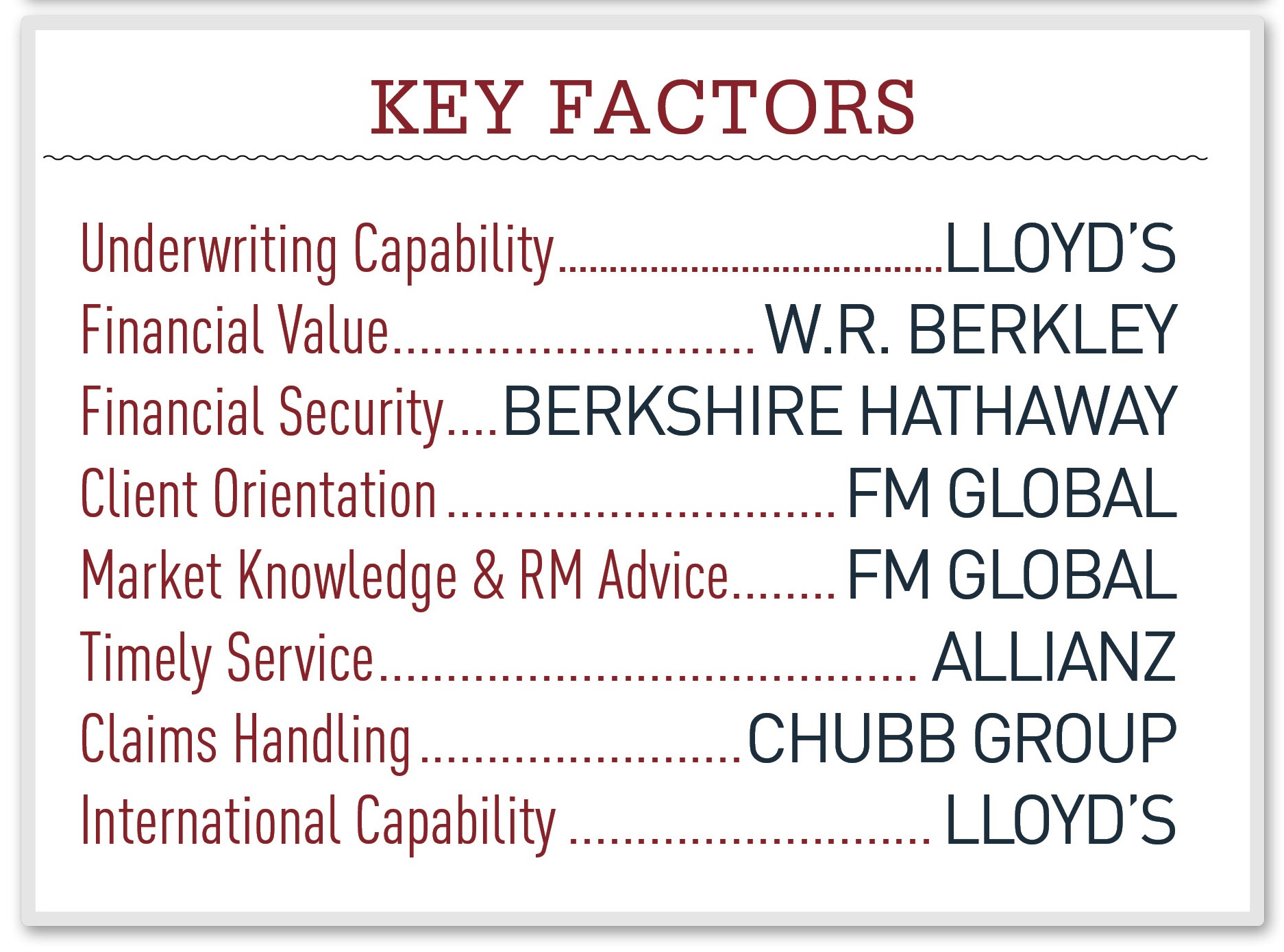 Risk managers selected Travelers as their first choice in Commercial Auto, Surety Bonds and Workers' Compensation, earning the company an award for top carrier by line of business.
FM Global ranked highest in Business Interruption, Property and Boiler & Machinery, and also received the highest average rating across eight key factors considered by risk managers as most important to their work, including timely service and claims handling (see the top 10 in each factor on the right. While other insurers scored highest in those key factors, FM Global emerged with the highest average rating among all those scored).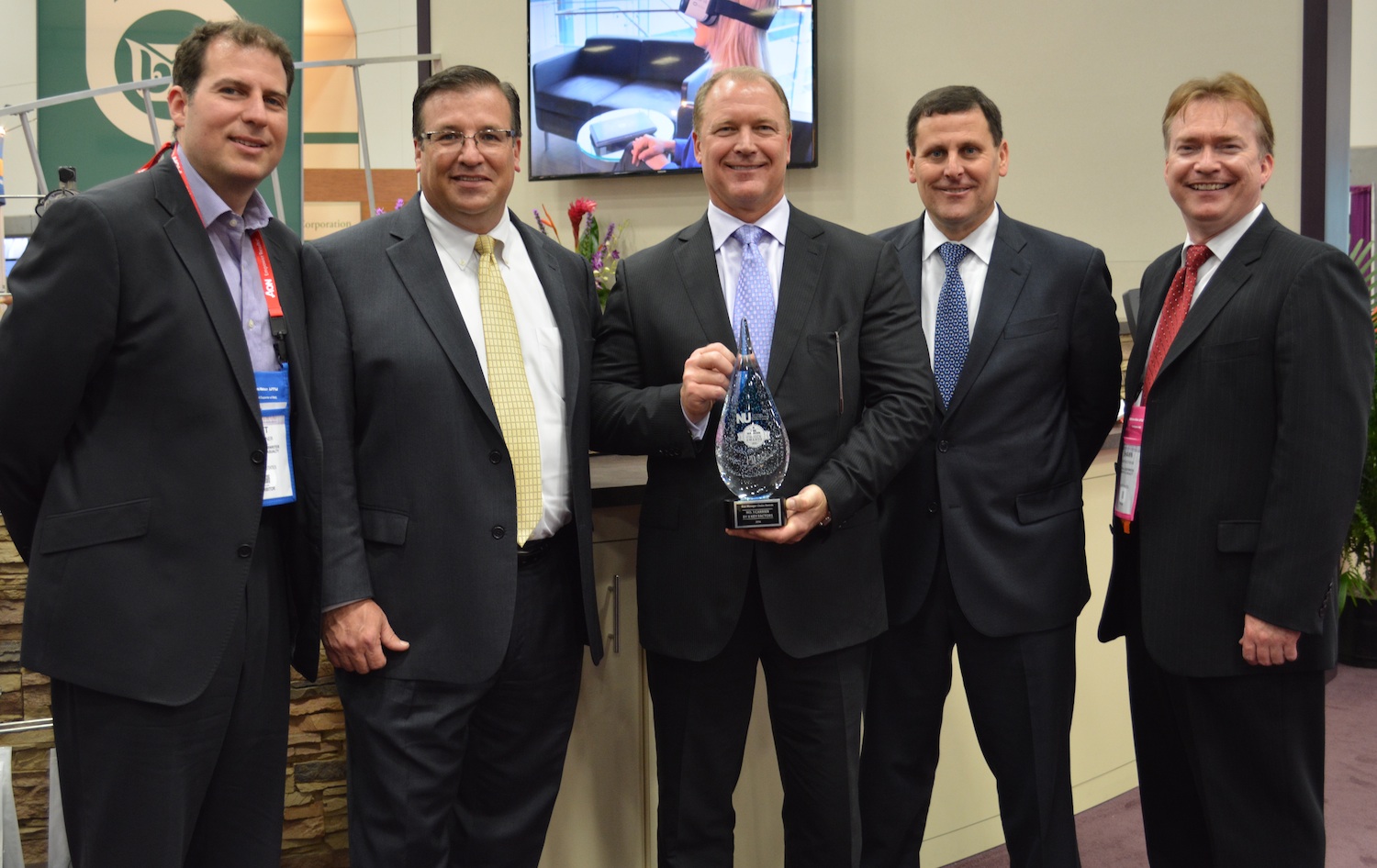 Matthew Weiner, group president of finance and insurance media at ALM, joins Moore, Carter and Moynihan in presenting the award for best carrier in eight key factors to Bret Ahnell, executive vice president, FM Global.