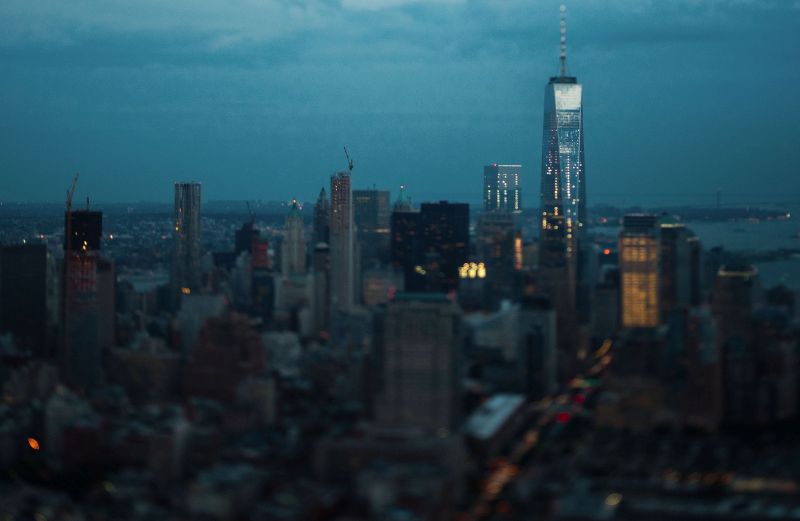 (Bloomberg) – U.S. Secretary of State John Kerry warned that rising seas could devastate coastal cities, including New York, if nations do not aggressively adopt renewable energy to reverse the damage fossil fuels are inflicting on the environment.
The past two decades have been the hottest on record, Kerry told a conference of energy executives. If greenhouse gas emissions continue unabated, he said, the total rise of the sea could reach five or six feet by the year 2100. That would wipe out a big swath of the biggest U.S. city, including the street where Thomas Edison first generated electricity.
"Much of lower Manhattan — where Pearl Street Station once stood — could be flooded by the end of this very century, during the life span of babies born today," Kerry said at the Bloomberg New Energy Finance Summit in New York on Tuesday.
Kerry's call to forsake fossil fuels comes as renewable energy has surged, with falling prices and government incentives making wind and solar increasingly viable. Clean energy was the biggest source of new power added to U.S. electricity grids last year, accounting for 16 gigawatts, or 68% of all new capacity, according to BNEF. It was the second straight year that clean power eclipsed fossil fuels.
Still time
Kerry said the pace of change in the energy business needs to accelerate, and he suggested support for more rigorous rules about accounting for the costs of using fossil fuels. The Financial Stability Board, which advises the Group of 20 nations on threats to the world economy, is working to spur a common set of policies about how companies disclose those risks.
When considering the price of adopting solar and wind, Kerry said business and political leaders need to look beyond simple cost comparisons with oil and natural gas. Rather, they should also include the toll of rebuilding from floods, hospital bills for asthma sufferers and the millions of deaths linked to air pollution.
Related: 8 ways to mitigate flooding risks
"No matter what country you live in, the cost of investing in clean energy now is far cheaper than paying for the consequences of climate change later," Kerry said
Kerry invoked Thomas Edison, whose first electric power plant stood on the southern tip of Manhattan four miles south of where he spoke. That plant, on Pearl Street in lower Manhattan, triggered a global energy revolution, fueled by coal, gas and oil. Only now, Kerry said, do nations around the world fully understand the consequences.
Paris pact
Still, there is still time to reverse the trend, he said. Kerry pointed to the deal brokered last year in Paris, where envoys from 195 nations agreed to cut emissions, to the extensions of tax credits in the U.S. to encourage wind and solar developments and to a push by nations around the globe to turn toward clean energy. And even oil-rich countries including United Arab Emirates have pledged to diversify their energy sources, Kerry said.
Related: Most U.S. flooding linked to climate change
"Today it's clear that the transition toward a global, low-carbon economy isin full swing," Kerry said. "And every person in this room — indeed, everyperson on this planet — has an interest in making sure that transition happensas quickly as possible."