At first blush, some auto insurance claims may seem like nothing special.
An insured claims his car was hit by a driver who fled the scene. He didn't catch the license plate number, but he thinks the car was a white, mid-size, older model. You pull up his file and see this insured has had a string of bad luck lately and this is his third accident in 18 months. A previous accident did not involve another vehicle and the other involved a deer.
You ask him to send you some photos of the damage and notice green flecks of paint in the damage. After checking the claimant's statement, you see he described the car that hit him as being white — green flecks don't usually come from a white car — something isn't quite right.
There are many reasons for an insured to file a false insurance claim and most have a financial motive.
Chris Tidball, a casualty solutions consultant with San Diego-based insurance software company Mitchell International, recommends checking to see if the insured is in over his head or has recently lost his job.
"Is the vehicle financed? Was the owner upside down," he asks. "If the owners owe $500 a month on a car and they start having problems, there is an incentive to get rid of the vehicle." With a transmission or engine running several thousand dollars to replace, it is easy to see why an insured would consider other alternatives.
Owners who are behind on their car payments or way over the mileage limits on a lease could also have financial reasons for having an "accident."
Not every claim involves fraud, but there are some red flags that could indicate a claim is at least worth a closer look.
Here are 10 to consider: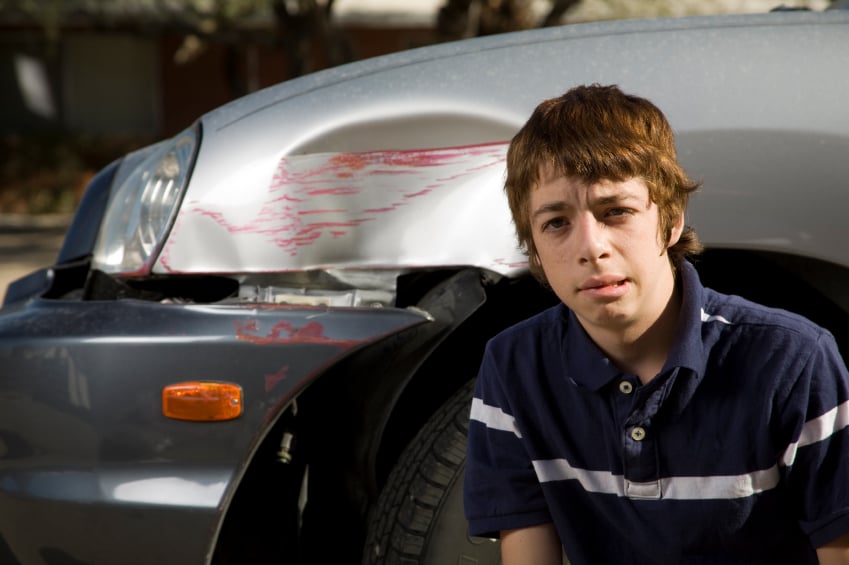 Investigate the details of a hit-and-run crash to make sure they match the accident photos. (Photo: iStock)
Red flag No. 1: Phantom hit-and-run crash
Hit-and-run crashes can take several forms according to the Washington, D.C.-based Coalition Against Insurance Fraud.
"The so-called victim driver hits a parked car, then lies that another driver rammed their vehicle and fled," explains James Quiggle, organization's director of communications. "Or he lies and says that the phantom vehicle forced him off the road into a lamppost or other obstacle with no vehicle-on-vehicle contact. Pre-existing damage is then falsely chalked up to a phantom hit-and-run."
According to the industry group, the state of Maryland is one of the states considering a deterrent bill that would help identify fraudulent claims from motorists involved in a hit-and-run accident.
Under the bill, both vehicles must make contact, the hit-and-run driver's license plate must be identified and a police report must be filed.
"Frequently, dishonest motorists invent hit-and-run crashes to cover up their own negligence," says Howard Goldblatt, the group's director of government affairs. "More hit-and-run crash artists will be stopped in their tracks if Maryland imposes higher standards that expose insurance scams that are raising premiums for honest drivers."
Related: Florida lawmaker offers bill to end no-fault Auto insurance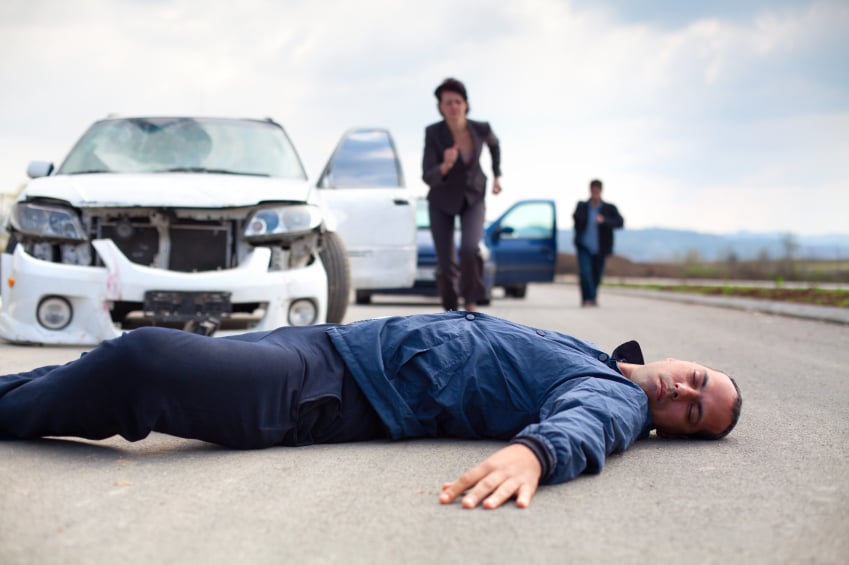 A staged accident will likely involve multiple claimants. (Photo: iStock)
Red flag No. 2: Staged accident with multiple claimants
"Staged accidents tend to be low impact and can result in immediate attorney representation of multiple occupants," says Peter Crosa, a Florida-based independent insurance adjuster and president-elect of the Tracy, Calif.-based National Association of Independent Insurance Adjusters.
"Frequently, the crash may involve a number of locals piling into a rental car that is rear-ended by another group of locals in a rental car or a commercial vehicle. These accidents also tend to be low impact with all of the claimants going to the same chiropractor or medical provider and following a similar diagnostic process," adds Crosa.
Claimants should be able to tell you who their doctor is, how they get to the office for visits, where it is located, describe what the office looks like and how frequently they visit. The inability to answer any of these simple questions could be an indicator of a fraudulent claim.
See related story: How predictive modeling is flagging fraudulent claims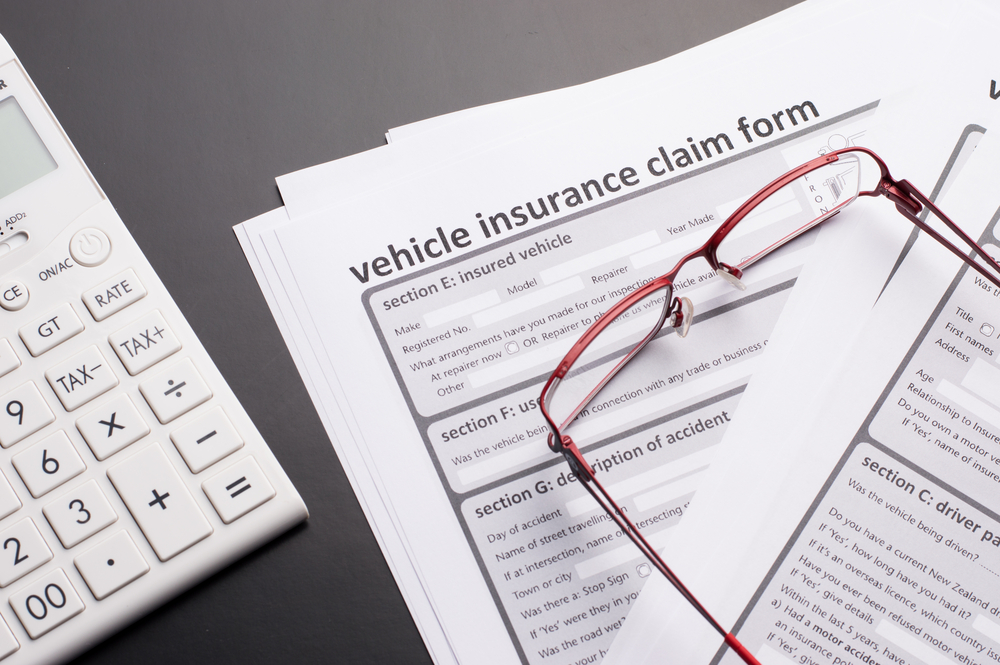 Look carefully at the policy to check dates and types of coverage. (Photo: Shutterstock)
Red flag No. 3: Questionable policy coverage
"Is there recent insurance on the car," asks Tidball of Mitchell International. "Perhaps the insured had Liability coverage for years and then just added Comprehensive. That's a red flag. Same thing if it is a brand new policy, usually within 30 days of inception."
Some related red flags include the insured purchasing insurance from an agent who is located far from where the insured lives or works, if the policy coverages seem unusual for the age and model of the car, or if the loss date is near the beginning or end of a policy period.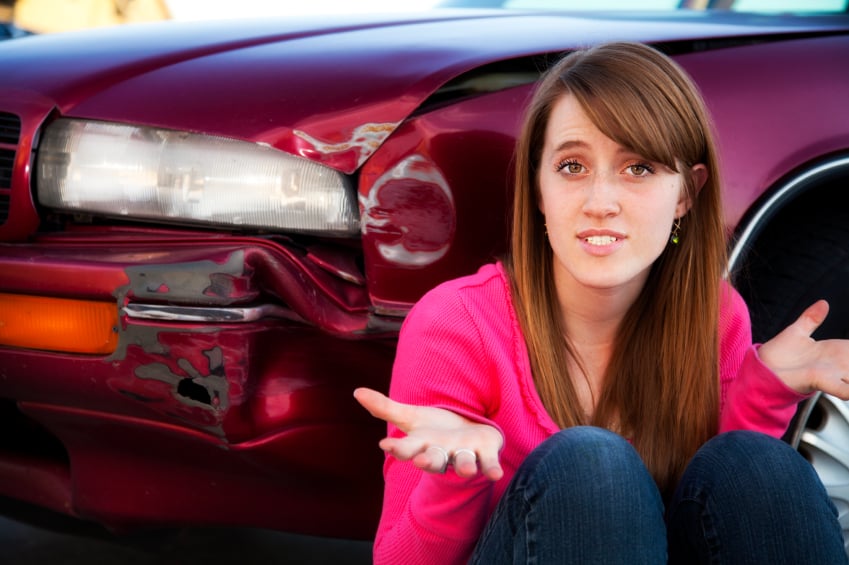 Pay attention to how an insured acts and what she says when filing a claim. (Photo: iStock)
Red flag No. 4: Unusual insured behavior
Pay attention to how an insured acts and what he or she says when filing the claim.
Verify that any identification used is authentic. If the insured prefers to handle business by person instead of by mail, that could be an indicator of fraud because the insured may not live at the address stated on the policy.
If the insured is difficult to reach by phone or gives conflicting statements about what occurred, more investigation may be required.
An insured who seems extremely knowledgeable about his or her rights, medical or vehicle repair terminology or insurance in general may warrant closer scrutiny.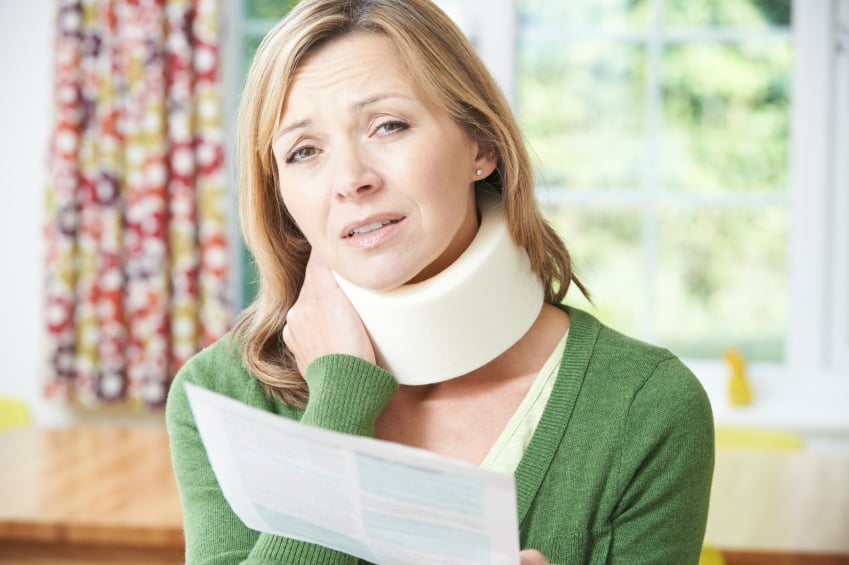 It is not unusual for individuals in staged accidents to complain of neck and soft tissue injuries that can't be seen on an X-ray. (Photo: iStock)
Red flag No. 5: Medical bills and treatment
Frequently in low-impact accidents, claimants will complain of soft tissue injuries such as headaches, muscle spasms, strains or other physical traumas.
If the medical claims for a relatively minor, low-impact accident are extensive, are not itemized for specific treatment or documentation submitted involves photo copies, ask more questions.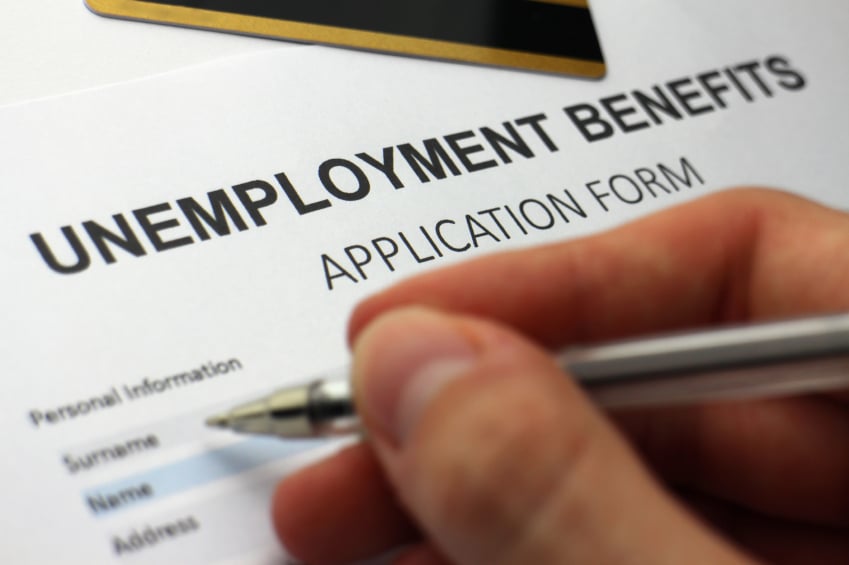 An unemployed driver may be at a higher risk of filing a fraudulent claim. (Photo: iStock)
Red flag No. 6: Financial issues
Like the scenario listed earlier, insureds who have recently lost their jobs, whose hire date may have occurred just before the accident, are self-employed or related to an employer, or whose income may not match their occupation could be worth a second look.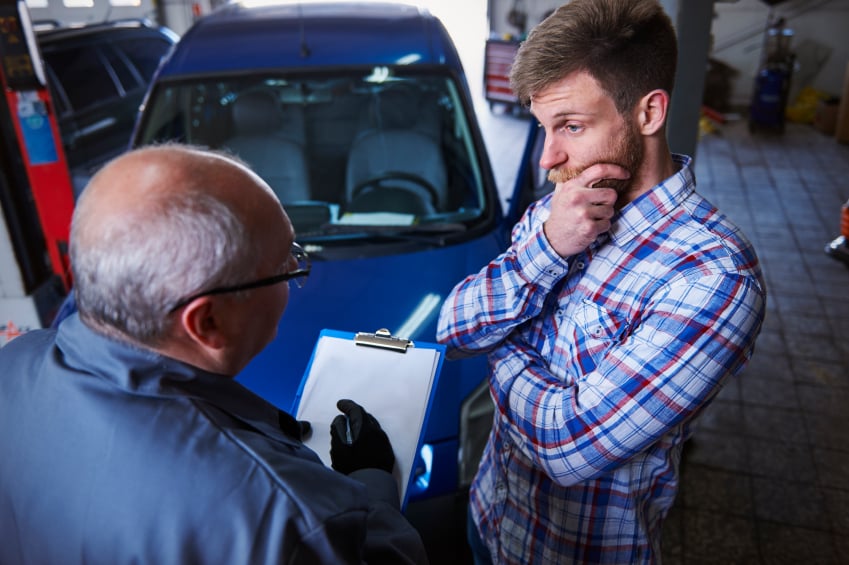 A tow truck driver who shows up immediately or claimant who works for an auto repair business could be signs of a fraudulent claim (Photo: iStock)
Red flag No 7: Service providers
Who is involved with the claim for an insured can sometimes be an indicator that a claim may be fraudulent such as an attorney who sends a representation letter the same day as the accident, whether the insured or claimant owns an auto-related business such as a body or auto repair shop, or a physician who is treating all of the claimants from a crash.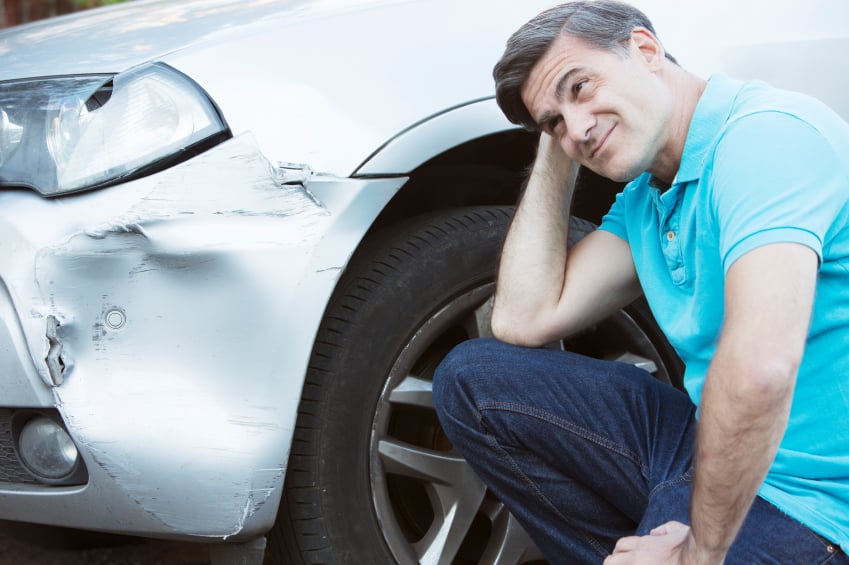 A driver who has had multiple accidents in a relatively short period of time warrants a closer look. (Photo: iStock)
Red flag No. 8: Frequent crasher
"A claimant who has a history of similar accident scenarios such as being rear-ended several times before could be a red flag," says Crosa of the National Association of Independent Insurance Adjusters.
Failure to contact the police and file a police report could be another indicator or even the use of an over-the counter police report for a severe accident adds Tidball of Mitchell International.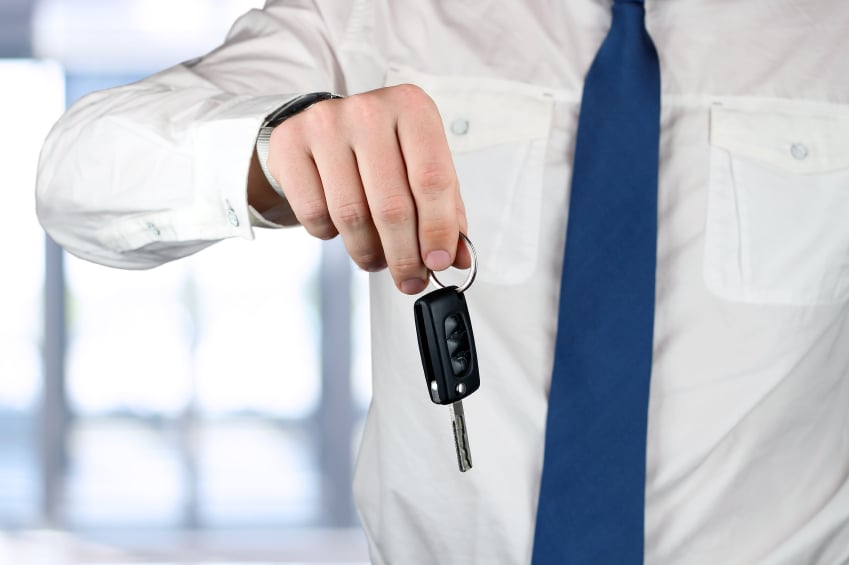 Small things like being able to produce car keys and the title of the car can help prove ownership. (Photo: iStock)
Red flag No. 9: Vehicle ownership
An insured who has trouble producing keys for a damaged vehicle may not be the actual owner.
"How many sets of keys does the owner have," asks Tidball. "Most people have two sets. If there is only one, then that could be indicative of an owner give-up."
Also make sure to check the purchase price of a vehicle to ensure it wasn't exceptionally high or low for its make and model. Verify that the vehicle identification number matches the insured vehicle on the policy. If the insured presents an out-of-state, duplicate or salvage title as proof of ownership, or if the vehicle was stolen or involved in a major collision, that should garner a second look as well.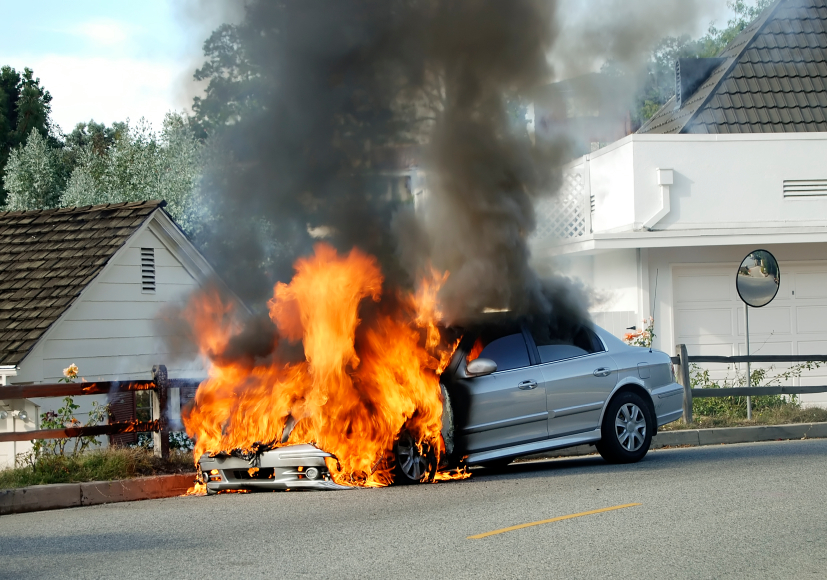 Not everything burns in a car fire and important evidence can be left behind. (Photo: iStock)
Red flag No. 10: Burned to a crisp
There is a mistaken belief that setting a vehicle on fire will destroy all of the evidence, but the reality is there are always items that survive.
Whether it is the gasoline-doused rag that was stuffed in the gas tank, the old newspapers strewn across the back seat or the unpaid bills in the front seat, not everything will burn and these clues can provide insight on how and why the vehicle burned.
If the vehicle is found in an empty, abandoned area, that is one red flag. The unpaid bills in a glove box could provide more clues, as do the burn patterns on the vehicle. If the vehicle is older and seemingly over-insured, that could be another reason to look more closely at the claim.
There are dozens of reasons why an insured might file a fraudulent auto claim, but being observant in the investigation will help limit the effect of those false claims for insureds and insurers alike.
Related: Up in smoke: This is what happens when you set a car on fire
Have you liked us on Facebook yet?