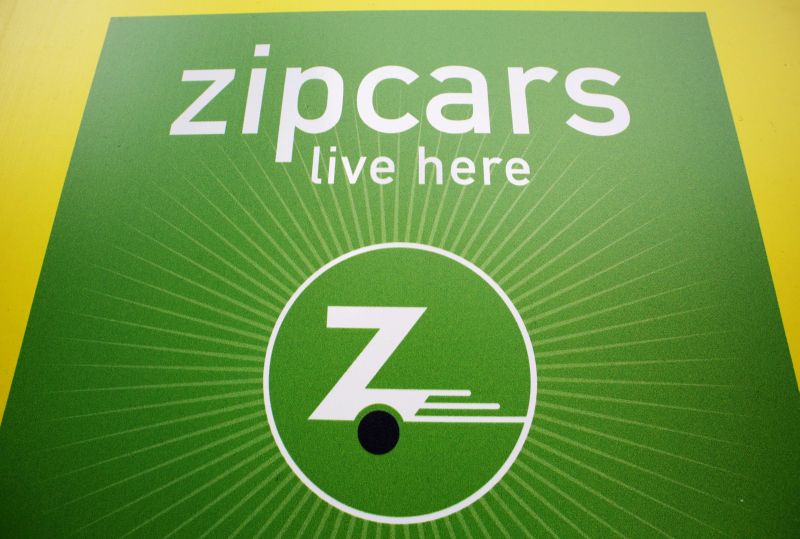 (Bloomberg) — Despite fears to the contrary, the emergence of the sharing economy may not lead to the death of Detroit, after all, according to a new study from automotive researcher Kelley Blue Book (KBB).
Car-sharing services such as Avis Budget Group Inc.'s Zipcar and ride-hailing services like Uber Technologies Inc. will remain substitutes for rental-car companies and taxis with little impact on vehicle ownership, according to the study conducted by Vital Findings for KBB. More than three-quarters of people who use ride-sharing services said they intend to purchase or lease their own vehicle within the next two years, according to the survey of 1,900 U.S. residents.
As the sharing economy rolls out, automakers have viewed it as a threat to sales if car ownership falls out of fashion. To hedge against that, automakers are getting in the car-sharing business. In January, General Motors Co. invested $500 million in Lyft, the second-largest U.S. ride-hailing company. GM also created its own car-sharing business, Maven. Daimler AG, BMW AG and Ford Motor Co. have also created similar ventures.
"Ride- and car-sharing services are getting a lot of attention these days," Karl Brauer, senior analyst for Kelley Blue Book, said in a statement. "While there are numerous benefits to ride-sharing and car-sharing, our data reveals that owning a car still reigns supreme."
Kelley Blue Book's study follows similar findings in a report by Boston Consulting Group last month. That report found that car-sharing would reduce vehicle purchases by 792,000 worldwide in 2021, slightly more than 1% of projected sales of 78.4 million in markets where car-sharing is available.
Not common
Car- and ride-sharing isn't yet pervasive, the KBB study found. While almost three-quarters of those surveyed were aware of ride-sharing, only 16% had actually used it, mostly young people and city dwellers. Car sharing was even less popular, with just 43% of those surveyed aware of it and 7% using the services.
Car ownership was viewed as more reliable by 81% of those surveyed, safer by 80% of respondents and more convenient by 74% polled.
Ride-sharing still has some security concerns to overcome. Just one-third of those surveyed found ride-sharing safe and almost half (48%) said they wouldn't be comfortable riding alone with a ride-share driver.
You're invited to join us on Facebook!