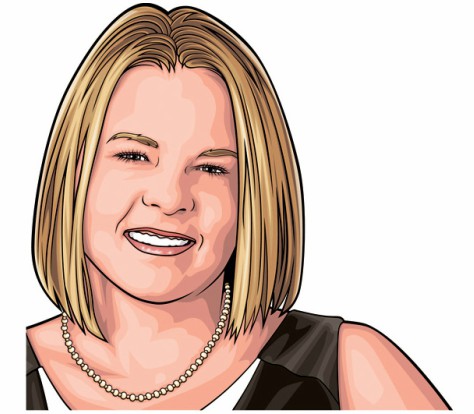 Shyla Lankford
Vice President of Operations
Lipscomb & Associates
Dallas
Years at company: 5.
Falling into insurance: I moved to Dallas in 1997. I had a 6-month old child, and I was working odd jobs — bartending, at a hotel — and I was ready for a steady 9-to-5 job. A friend of a friend hired me as a receptionist at an insurance agency, and six months later I had my license. I understood insurance pretty well, I caught on quickly. I ended up outgrowing that agency after two years, and I moved on to a larger one that had more opportunities for advancement.
Beating cancer and gaining a new outlook: I'm a cancer survivor, of Hodgkin's Lymphoma. I was 31 at the time I was diagnosed. I couldn't have beat cancer without the support of my husband. At the time of my diagnosis, we had only been married for six weeks. After the chemo and radiation process, I started looking at life differently — thinking about what's important and what's not. Ten months after starting treatment, I received my "all clear" and realized I needed to focus more on my career. I wanted to find any agency where I could finish my career and set up my retirement. Life's too short to not be challenged. That's how I ended up at the agency where I am at today.
Developing the next generation of leaders: In 2010, the Lipscomb agency was looking for someone with a commercial real estate background, who could work as an account executive. I liked the idea of coming in on the ground floor of a well-established agency and helping them grow this book. I was promoted to vice president of operations about a year ago. Overseeing professional growth is part of my responsibility now. I work with the support staff and help them plan and work toward career goals. We talk about what they want to do next year, what they want to do with their careers, what classes they will take, if they are happy in their careers, if they want more responsibility, and if their knowledge is helping them remain current in the marketplace.
A job well done: About two years ago, we were referred to a toxic waste hauler in Houston. They were being non-renewed in their current market and their agency had no other markets to go to. They did not have a good loss history, and we worked with them to get them connected to a safety consulting agency, so we could rebuild their insurance experience modification. They also had financial struggles and claims on top of that. We worked with one of our carriers so we could get this account to a place where they could secure insurance again. It was really challenging, but at the end of working with them and improving their numbers, it was very rewarding.
Related: 2015′s best insurance pros under 40
Have you Liked us on Facebook?