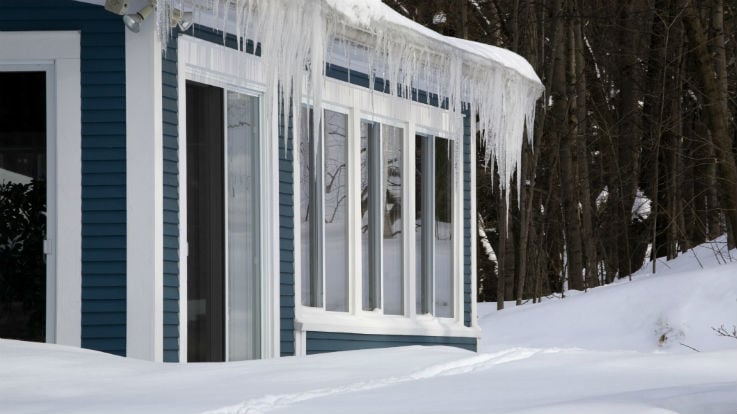 The Massachusetts Division of Insurance recently rejected a request by the state's largest commercial home insurer that could have cost customers more money to deal with damages from winter weather, The Boston Globe reported
Webster, Mass.-based insurer Mapfre USA Corp. wanted to add a deductible and require consumers to pay as much as $10,000 of the costs of repairing ice-dam damage before the its coverage kicked in. It was the first time an insurer has proposed an ice-dam deductible, which regulators earlier this month rejected as vague and unfair, The Globe reported.
The plan would have provided consumers with few protections, leaving it to Mapfre, as opposed to independent agencies, to determine whether costly home repairs were tied to ice dams, said Chris Goetcheus, a spokesman for the state's Division of Insurance. The ice-dam deductible would have been in addition to the standard deductible on homeowner policies.
The insurance division rarely disapproves rate and related filings by commercial insurers, and that record has come under scrutiny recently. Earlier this year, regulators agreed to significant premium increases on home insurance, which the companies blamed on the mountains of claims they received following last winter's record snow and other severe weather in recent years, according to The Globe.
Mapfre, which raised home insurance rates by an average of about 9%, said that its ice-dam proposal was fair, but it will abide by the state's decision. Mapfre insures 215,000 homeowners in Massachusetts.
Mapfre planned to offer the separate ice-dam deductible as an option to customers who have had multiple ice-dam claims in the past few years and whose policies were in danger of being canceled by the insurance company, Matthew Wilcox, a senior vice president, told the newspaper.
Under Mapfre's proposal, if consumers agreed to a $10,000 deductible on an ice-dam claim, they would receive a $100 discount on their annual premium. Homeowners who did not agree to the deductible would probably not have been covered for ice-dam damage.
Ice dams became a significant problem in the state last winter as relentless snows blanketed the area. Ice dams form on roofs as snow melts and refreezes, preventing proper drainage and leading to leaks that damage interior walls and ceilings. Ice dams contributed to the nearly $1 billion in insurance losses sustained in Massachusetts last winter, The Globe said.
Related: 4 ways to lessen winter insurance woes
Ice-dam deductibles are unusual, but insurance companies have introduced separate deductibles for damage from wind, hail, and hurricanes, Robert Hartwig, president of the New York City-basedInsurance Information Institute, told the newspaper.
Insurance companies tend to introduce separate deductibles for homeowner policies after being hit with significant losses, Hartwig said. For example, after Hurricane Andrew hit South Florida in 1992 and caused about $15.5 billion in insurance losses, companies tacked on hurricane deductibles.
Related: Boston's snow job
Please give us a Like on Facebook!