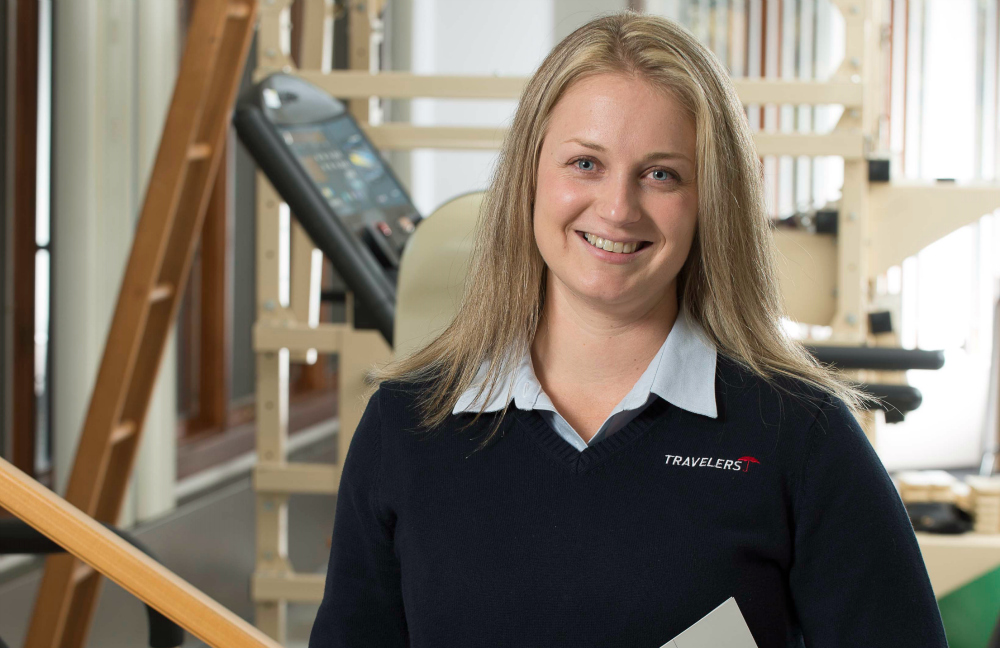 Travelers announced it is expanding its ConciergeClaim Nurse program, doubling the amount of sites to more than 60 locations across the U.S.
The program, which provides personal assistance to injured workers to help them through the Workers' Compensation process, has helped reduce the amount of time for workers to return to work by 40%, the company said.
"ConciergeClaim nurses help control medical costs by coordinating convenient access to quality medical care for injured employees," explains Jim Wucherpfennig, vice president of Workers' Compensation at Travelers.
The ConciergeClaim Nurse program is available through local health care clinics, most of which are operated by Concentra or U.S. HealthWorks. Travelers' nurses are located in the clinic and available to meet with injured workers immediately after they have been seen by a physician. This allows the nurse to guide the injured employee through the claim and recovery process, review the doctor's diagnosis and treatment plan with the injured employee, work with the clinic's medical staff on the recovery regimen and support the patient until he or she is discharged from care and able to return to work.
Travelers compared its ConciergeClaim Nurse claims to its non-ConciergeClaim Nurse claims where treatment occured in the same or surrounding zip codes and with similar injuries. What they found was that employees participating in the program typically recovered much faster than other injured employees.
"The initiative was first piloted in California in 2010, and initial results showed a 23% reduction in the number of days injured workers were off work and a 28% lower attorney representation rate as compared to injured workers treating with providers located in the same area and with similar injuries," explains Wucherpfennig.
"We are expanding access because the program has consistently shown that it reduces the time it takes to recover from injuries," says Wucherpfennig. "Considering that this program can also reduce anxiety for injured employees who have never been through the process and lower medical costs for employers, the decision to expand it to over 60 locations countrywide was easy."
Travelers manages more than 250,000 Workers' Comp claims a year and employs more than 500 nurses in 21 full-service claim centers.
"A business owner or company risk manager's job encompasses a wide range of responsibilities, chief among them being to manage the cost of their company's workers' compensation program and to ensure the company's injured employees are able to return to work as soon as medically appropriate," says Wucherpfennig. "ConciergeClaim Nurse helps meet both of these responsibilities."