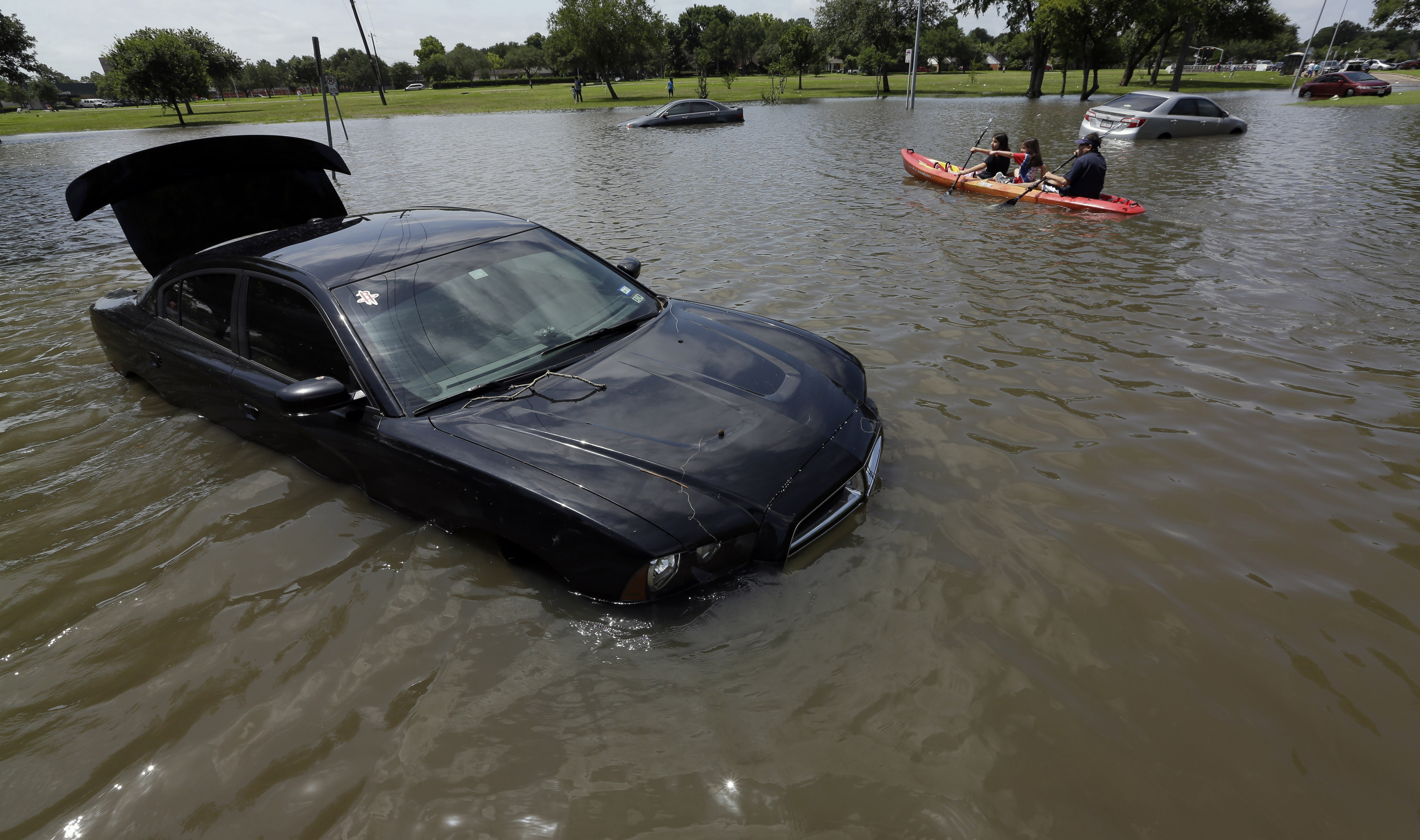 Insurers are congratulating themselves on surviving the moderate Atlantic hurricane season in 2015 with minimal damage and losses, but other parts of the U.S. didn't fare as well. The severe weather across the state of Texas this year resulted in high numbers of insurance claims as well as property damage and auto losses — and the year's not over yet.
Beginning in late March, Texas experienced multiple severe thunderstorms that produced large hail, tornadoes and heavy rainfall in all regions. The spring storm season ended in late May and early June with flooding from the Red River to the Texas coast. Who can forget the pictures of Interstate 45 in Houston with hundreds of cars stranded along the highway?
Related: Massive flooding hits Texas: Here's what it looks like on the ground

"Windstorm losses in both April and May were much higher than 2013 and 2014," said Mark Hanna, a spokesman for the Insurance Council of Texas. "There wasn't one catastrophic storm that caused all of the damage. It was a non-stop pattern of severe storms that literally blanketed the entire state."
According to the council, paid residential property losses in April and May were close to $900 million from 114,000 claims. These losses did not include business or auto claims. Last year, both months accounted for only 72,000 claims and $650 million in paid losses.
Flood losses more than $400 million
Texas homeowners and businesses reported almost 8,000 flood claims to the National Flood Insurance Program from the spring storms, the Council said, compared with 579 claims from all of Louisiana, Arkansas and Oklahoma for the same time period. The Texas flood caused more than $400 million in losses to homes and business, but about 95% of the claims have settled. An additional $300 million in losses is attributable to losses from vehicles submerged in flood waters, say Texas auto insurers.
Related: Beware of flood-damaged vehicles resold as in good condition, warns NCIB

Greg Carbin, meteorologist with the Storm Prediction Center in Norman, Okla., described the Texas springtime weather as "incredibly extreme." Carbin said, "The combination of severe hail, tornadoes, and especially heavy rainfall, was devastating in some areas. Above normal severe weather activity was most prominent over northwest and central portions of the state. Historic rain and flooding extended across many areas."
Then the fires came
Like something out of a movie about the Apocalypse, in June the rainfall stopped abruptly, only to be followed before the end of summer by wildfires in north and central Texas with the Bastrop area, about 30 miles southeast of Austin, sustaining the worst damage with the loss of nearly 60 homes.
"As soon as fall arrived, the drought-like conditions turned to another round of severe flooding in much of central and southeast Texas. Record rainfall flooded homes and submerged vehicles in the Austin and Houston areas," Hanna said. "Total auto insurance losses for 2015 could reach $1 billion."
And the year's not over yet.