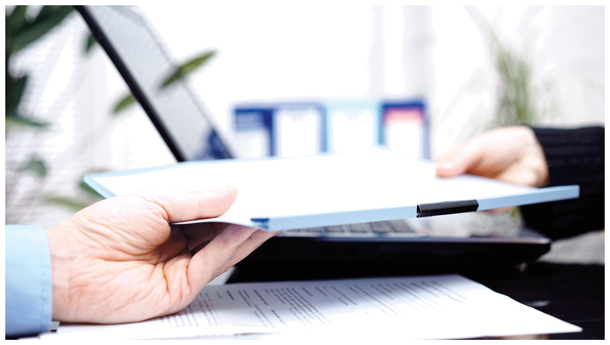 From insurance brokers to attorneys, and all professions in between, we will inevitably have clients who are disappointed with some aspect of the service we have provided — justifiably or not.
As professionals, we must accept that our clients will not always be pleased — or even recognize the extent of our efforts to achieve the result obtained.
But where does client dissatisfaction cross the line and become an errors and omissions (E&O) claim? When should we report this dissatisfaction to our E&O carrier? These are issues that are routinely presented to courts around the country. As an insurance broker or agent, you must keep them in mind not only when running your own agency, but also when counseling any professional insureds you have as clients.
Almost every Professional Liability insurance policy is a "claims made" policy, which typically provides coverage only for claims first made against the insured and reported to the carrier in writing during the policy period. Coverage is also provided for "potential claims," which are generally defined as any act, error or omission which might reasonably give rise to a claim, provided the insured first becomes aware of the potential claim and gives written notice of it to the insurer during the policy period. Thus the notice requirements of a "claims made" policy are very different from those of an "occurrence-based" policy. A late report of a claim, or a potential claim, under a claims-based policy will void coverage even in the absence of prejudice to the insurer.
It is relatively easy to recognize claims, which are typically defined as a written demand for damages received by the insured. If you are served with suit papers, you forward them to your E&O carrier to report the claim. But potential claims are not so easy to recognize, and present a virtual coverage mine field. Notably, claims-made policies typically do not provide coverage for potential claims based upon any act, error or omission which, at the effective date of the policy, the insured knew or could have reasonably foreseen would ultimately be the basis of a claim or lawsuit. How do courts interpret whether you should have "reasonably foreseen" that a client complaint, for example, would ultimately morph into a claim?
The answer will depend in large part on whether the court employs a "subjective" or "objective" standard of evaluation. In other words, does the court ascertain your awareness of a potential claim by determining whether you subjectively believed a claim was forthcoming (subjective), or does the court look at the facts and make a determination of what a hypothetical "objectively reasonable" insured would have appreciated (objective)? Under an objective standard — which is the majority rule — the outcome can be unpredictable. Some degree of subjectivity inevitably enters judges' minds even in objective jurisdictions, and case decisions are inconsistent.
To protect yourself and your agency, you should — at a minimum — carefully read the language in your E&O policy regarding potential claims and reporting, and familiarize yourself with the nature of the jurisdictions in which you routinely write policies. Furthermore, make it an internal policy for your agents and service representatives to document and report client dissatisfaction to management, and for management to carefully review all such instances in advance of your E&O policy replacement or renewal. It isn't just switching E&O carriers that implicates this issue; insurers will typically send out forms asking relevant questions prior to renewal of the existing policy with the same carrier.
Certainly, there is no need to report every client complaint to your E&O carrier. But, if there is any question in your mind about whether a potential claim could turn into a lawsuit, the best practice — especially if you have received written letters advising of the dissatisfaction — is to report the matter to the carrier, perhaps with a written explanation of your version of events and why you do not believe any further immediate action needs to be taken. Nobody wants to deal with an E&O claim. Why compound it with the stress of worrying whether it will be covered because it may not have been reported in a timely manner?
Matthew S. Marrone is a partner with Goldberg Segalla LLP, a business litigation firm with offices in Pennsylvania, New Jersey, New York, and Connecticut. He routinely defends insurance agents and brokers, along with all other professional lines, and can be reached at mmarrone@goldbergsegalla.com.