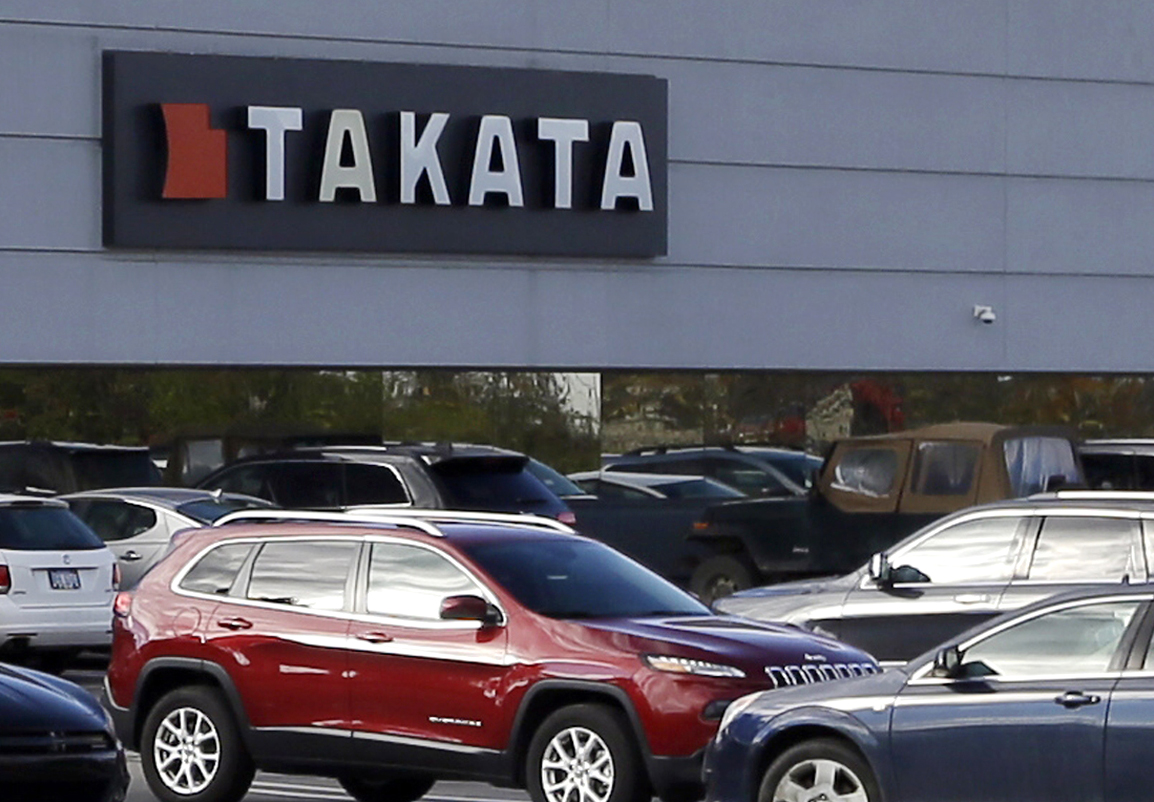 The National Highway Traffic Safety Administration (NHTSA) fined Tokyo-based Takata Corp. up to $200 million for lapses in its recall of millions of faulty air bags.
The penalty — for violating the Motor Vehicle Safety Act — comes in two phases.
First, the beleaguered manufacturer will pay $70 million in cash. Second, Takata would be fined up to an additional $130 million if it violates the terms of an agreement with NHTSA to phase out certain inflators, which regulators say are linked to seven deaths and dozens of injuries.
If NHTSA ends up imposing the full $200 million fine, it would be the largest civil penalty in the agency's history.
Under the terms of the consent order with the government, Takata and the 12 vehicle manufacturers involved in the existing air bag recalls will have to prioritize the recalls based on risk to the consumer and establish a replacement schedule. Government regulators will oversee the supply of replacement parts and will manage future recalls.
An independent monitor will audit Takata's compliance with the agreement for the next five years.
Dangerous explosions
"Today, we are holding Takata responsible for its failures, and we are taking strong action to protect the traveling public," NHTSA Administrator Mark Rosekind said. "We are accelerating Takata recalls to get safe air bags into American vehicles more quickly, ensuring that consumers at the greatest risk are protected, and addressing the long-term risk of Takata's use of a suspect propellant."
Takata's air bags are inflated by an explosion of ammonium nitrate, and investigators so far have found that prolonged exposure to airborne moisture can cause the propellant to burn too fast, according to a story by the Associated Press. That can blow apart a metal canister designed to contain the explosion and shoot out metal fragments. Most of those injured or killed live in high-humidity states that border the Gulf of Mexico, the AP reported.
So far, about 23.4 million driver and passenger inflators have been recalled on 19.2 million U.S. vehicles sold by 12 automakers. The agency continues to investigate whether the company's side air bag inflators also should be recalled, the AP reported.
Takata also faces hundreds of lawsuits and a criminal investigation by the Department of Justice.