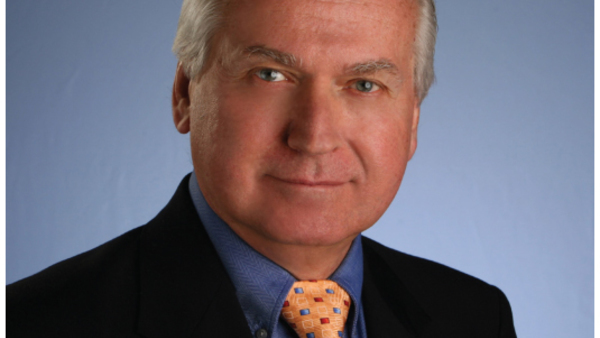 It's not easy to point to the organizational tools, techniques or assets that directly create value. Maybe you have a fantastic brand, a captive genius whose product ideas never miss or a proud bank of relationships that guarantee profits.
It's right to treasure and nurture these value creators wherever we find them. But of course we want to find new sources and generators of value. Industry data standards are the greatest unsung value creator of them all. Standards not only destroy waste, they enable innovation. When you're running in a standards-based environment, you can introduce new products, services and processes faster. Even better, you have an actionable, legible environment that inspires new ideas.
Standards make connections. When you adopt industry standards, you're now in a position to collaborate with partners and replicate successful solutions easily, cheaply and confidently. This means quicker market entry and lower risk.
1st industry-wide Insurance Innovation Challenge
ACORD launched the first industry-wide Insurance Innovation Challenge this year. Organizations were encouraged to submit ideas on any technology that can be applied to transform the way we think about insurance. Of more than 100 submissions, we selected 48 semi-finalists to make a pitch to a panel of distinguished judges, and from them, 12 finalists: Bolt Solutions, EZLynx, Haven Life, Insurity, Intellect SEEC, ISIS Papyrus Software, Livegenic, Social Intelligence, SPLICE Software, Vertafore, VRM Telematics and Wallflower. Finalists will pitch to the judges before a live audience at the ACORD2015 conference in Boca Raton, Fla., on Nov. 3 and 4. They will be judged on impact, ingenuity, feasibility and applicability, and the audience will play a role in selecting the winners.
Innovations are often pitched as new-to-the-world. But an innovation only needs to be viable and beneficial to the business. The substance of an innovative action may be very old—tried and tested, copied from elsewhere. So, when thinking from a standards viewpoint, we assess innovations by looking for a small difference in detail that produces a big difference in performance.
ACORD standards use insight of entire insurance community
ACORD standards also facilitate a faster and more certain evaluation of opportunities and provide a more confident implementation. The most powerful innovations are those which rely 99% on existing assets. This is as true for the most outlandish skyscraper as the most creative insurance products. Each uses a range of standardized, trusted components plus some novelty. Standards thinking is smart thinking. It's about using not just your own brain, but the experience and insight of the entire community behind the standard.
There is a tendency to think that Standards limit diversity. In reality, human existence itself is based upon thousands of agreed upon standards and the digital world could not exist without them. I think about that often as my career has been all about industry standards.
On a personal note, I entered the insurance industry in 1971 at the National Council on Compensation Insurance, followed by a few years at Chubb. I moved to ACORD in 1977 because of its focus on improving efficiency. Here we are 40 years later and I'm as excited and enthusiastic as I was from the beginning. Nevertheless, I plan to retire from ACORD in April 2016. It was indeed a privilege to head this organization for so long.
ACORD today is a reflection of the thousands of people who realize the value of this industry to the world and life as we know it. Working together, the staff and volunteers make the idea of ACORD possible. Yes, it's not only a nonprofit association, it's also an idea. And there is no doubt in my mind that the best is yet to come.