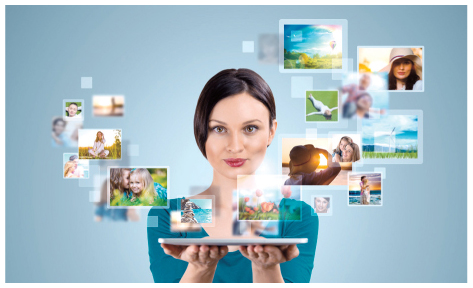 Believe it or not, there are still some agency owners and producers who don't yet understand the power of video when it comes to delivering your message. However, studies show:
59% of consumers prefer watching video to reading text because they believe it gives them more information, more quickly.

People who watch a video about a product or service are 72% more likely to buy it.

Video delivers 10 times the response rate than traditional text and graphics.

Google rewards you for using video on your site by elevating you higher in the search category than competitors who don't use video.

Globally, consumer Internet video traffic will be 69% of all consumer traffic in 2017, and it will increase to 80% two years later, according to Cisco.
So why aren't you using video in your marketing and on your agency website? It's a safe bet that the majority of you are intimidated by three reasons: You don't know what to say, you don't think you can afford the equipment, or you don't have the time.
I'm here to prove you wrong!
How to generate video ideas
A colleague of mine, Mary Jo Cranmore, owner of Client Cycle Marketing, which specializes in helping businesses tell their story through video, has a six-step process for generating ideas:
Set up a Google Alert—If you don't know what this is, just Google it. I send out a weekly newsletter called "Your Mobile Minute" and I use Google Alerts to generate ideas. I have Alerts pulling online content related to "mobile apps" and another targeting "mobile apps and Hollywood." Google curates into an e-mail articles and posts related to those terms every day.

Subscribe to experts' or competitors' blogs—By checking out the competition in a social media setting, you can gather a lot of information around what consumers are talking about and what they're interested in hearing about. Participating on expert sites and contributing comments will establish you as an expert in your field (whether it's by line of business or particular vertical market risks) and grow your "know, like and trust" factor in your community.

From your own experience, develop a list—This is a no brainer. Turn to your customer service reps (CSRs) and find out what the most-asked questions are that they receive, break them down into topics, and do a series of 60- or 90-second videos around each topic.

Develop a list of content categories—Think of the process that every prospect or client first goes through with your agency when buying or shopping for insurance. Create a list of the steps, and then shoot a short video explaining it.

Make a content chart—I particularly like this step because it's very visual. Cranmore recommends that you make a chart with X- and Y-axes. The X-axis would be the list of questions from your CSRs, and the Y-axis is for your content categories based on that list of steps your clients go through. Drawn lines along both axes for each data point and intersections produce solid ideas.

Fire up curiosity to increase views—Now we're down to the weak link in all online communications, and that's getting someone to open the e-mail or click on the video player. You must give your videos and e-mails an enticing name.
Have fun with video and don't worry so much about the production values. By the fact that you're doing it, you're already ahead of the competition.