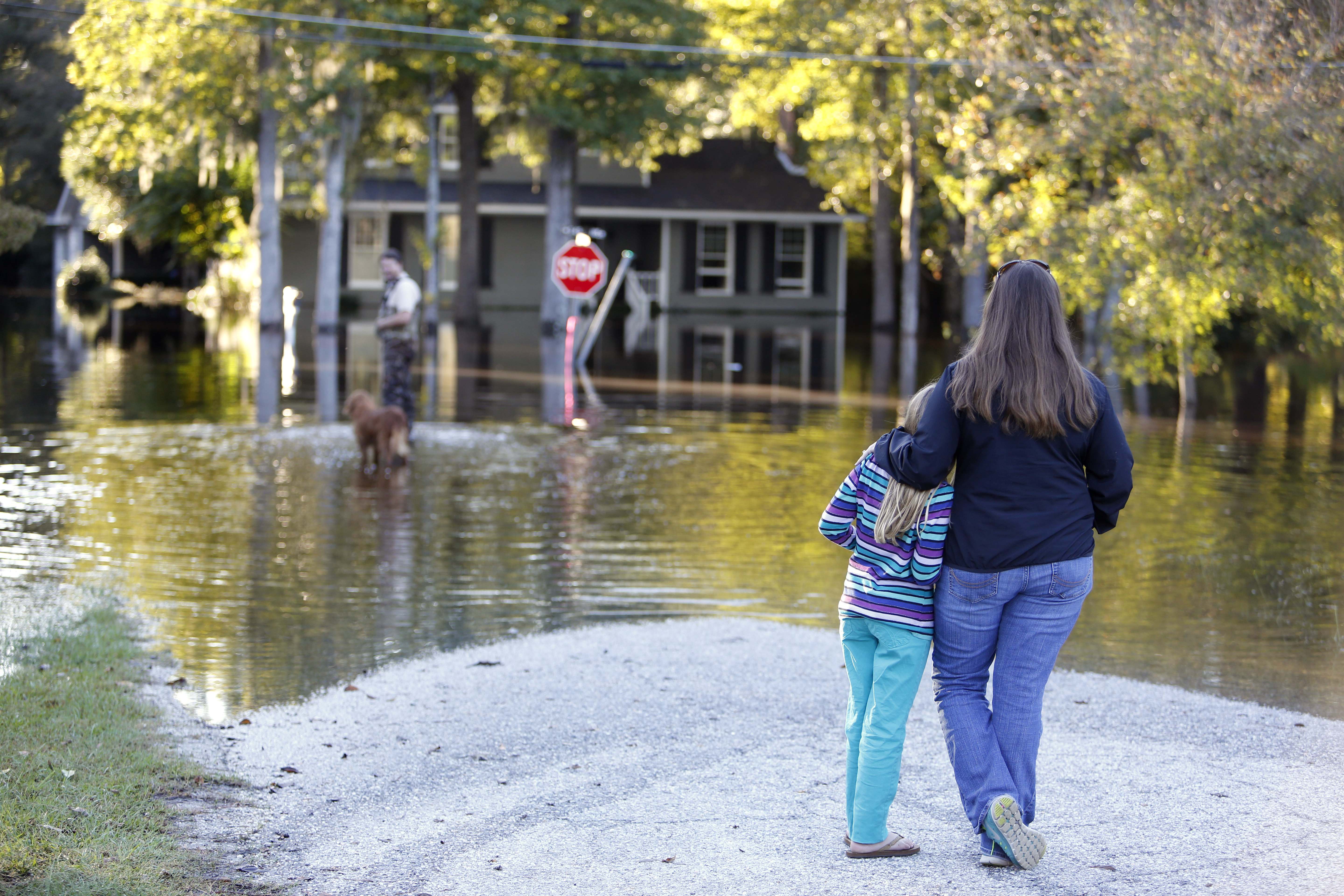 High water levels are still posing a threat in South Carolina, and the situation is expected to worsen as rivers continue to rise, according to catastrophe modeling firm AIR Worldwide. Additional rain is expected to affect some areas over the weekend.
The floodwaters continue to rise due to excess runoff as the saturated ground cannot absorb more water. The ground had already been saturated from previous storms that affected the area in September, which prevented much of the water from the October rains from being absorbed into the ground.
Several dams have failed affecting water supplies and worsening the flood threat to several communities. One dam was breached intentionally to alleviate pressure. Similar to many earthen dams and levees in the United States, some of these dams are susceptible to weakening from rainfall.
Disaster declarations still in effect
A disaster declaration is in effect for several counties, and many coastal areas, such as Georgetown, are bracing for the situation to worsen. Evacuations were under way in several areas threatened by rising rivers or dam breaches.
As of October 8, Interstate 95 was closed between Exits 119 to 132 and approximately 250 roads and 100 bridges remained closed. In Lee County, a failed dam flooded a 30-acre pond, which washed out a road.
Farmlands have been severely affected and many crops have incurred damage, particularly soybean, peanut, and cotton.
Potable water shortages
Potable water shortages were reported in Columbia and on October 8, Palmetto Health Richland shut off its water supply to use a new source of water. The city's largest hospital is resorting to alternative water sources. A temporary dam was put in place while the Columbia Canal is being repaired. Most of Columbia is still under a boil water advisory.
According to the National Oceanic and Atmospheric Administration (NOAA), the one-day rainfall records for October were broken in at least nine cities, with six of them breaking the one-day record for any month. Based on their analysis, AIR found that out of 73 gauge stations in South Carolina, six had flows with return periods of 20 to 50 years, three had flows with return periods of 50 to 100 years, two had flows with return periods of 100 to 500 years, and one had a return period flow that exceeded 500 years.