At least 10 people died when a powerful 8.3-magnitude earthquake struck off Chile's coast on Wednesday, triggering a tsunami. In the coastal town of Coquimbo, waves of 15 feet struck the shore.
A tsunami alert was issued for the entire Chilean coast, but has since been lifted. More than one million people were evacuated from their homes.
The U.S. Geological Survey (USGS) said the quake struck off the coast of Coquimbo, 29 miles west of the city of Illapel, at 6:45 p.m. local time. Authorities said many houses collapsed in the inland city of Illapel, about 175 miles north of Santiago.
According to The Weather Channel, in the U.S., initial tsunami waves arrived in the Hawaiian Islands, with a magnitude of 3 feet measured at Hilo and 2.2 feet in Kahului, Maui. A 2-3 inch rise was also measured at Honolulu. The Pacific Typhoon Warning Center has since canceled the tsunami advisory for Hawaii.
The U.S. government's National Tsunami Warning Center (NTWC) also issued a tsunami advisory for Southern California, including coastal areas of the counties of San Luis Obispo, Santa Barbara, Ventura, Los Angeles, Orange and San Diego. NTWC said tsunami waves of less than 1 foot above normal tide levels were measured as far north as Crescent City, Calif.
Take a look at some of the early images out of Chile.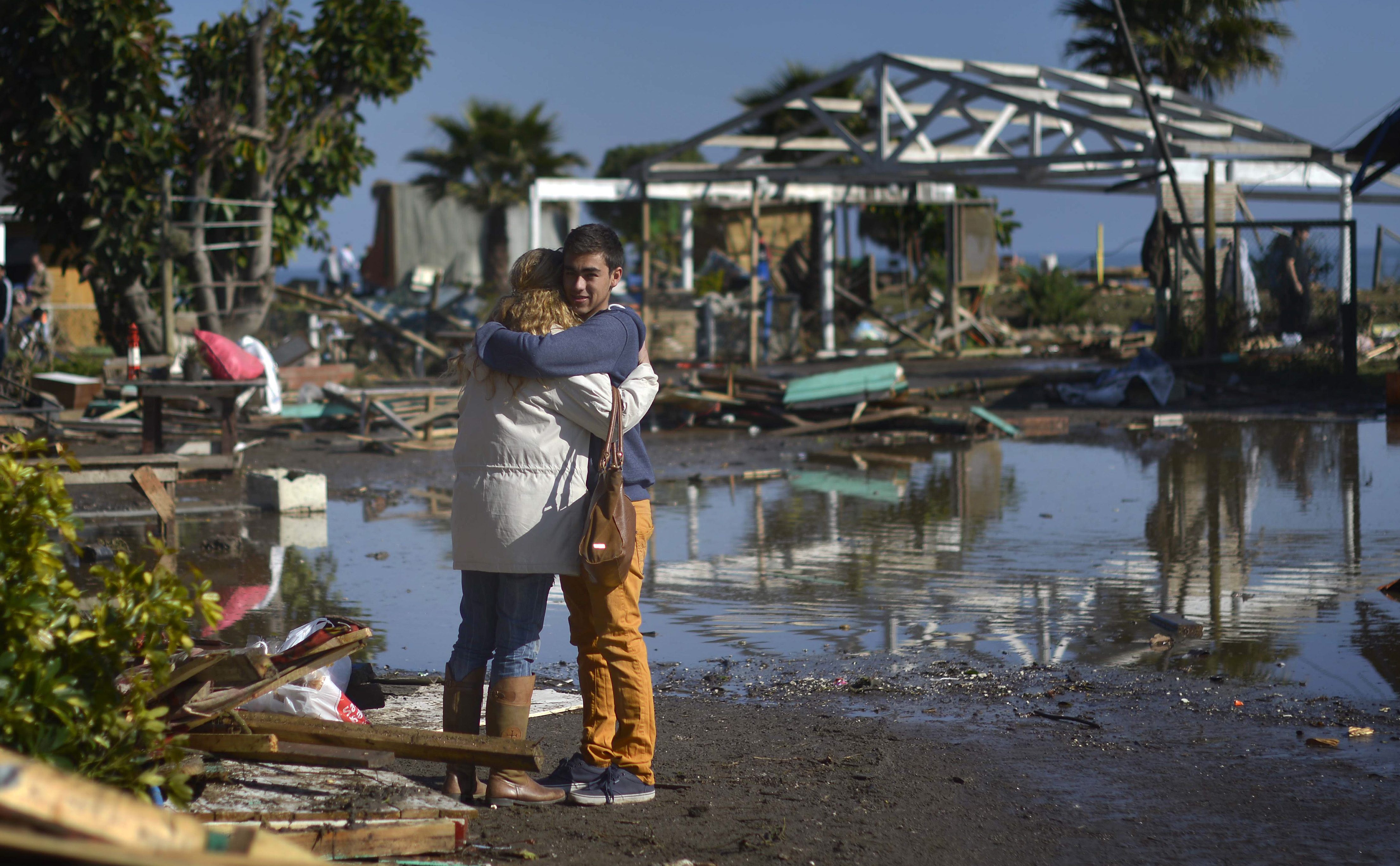 People embrace amid the destruction left behind by an earthquake-triggered tsunami in Concon, Chile, Thursday, Sept. 17, 2015. (AP Photo/Matias Delacroix)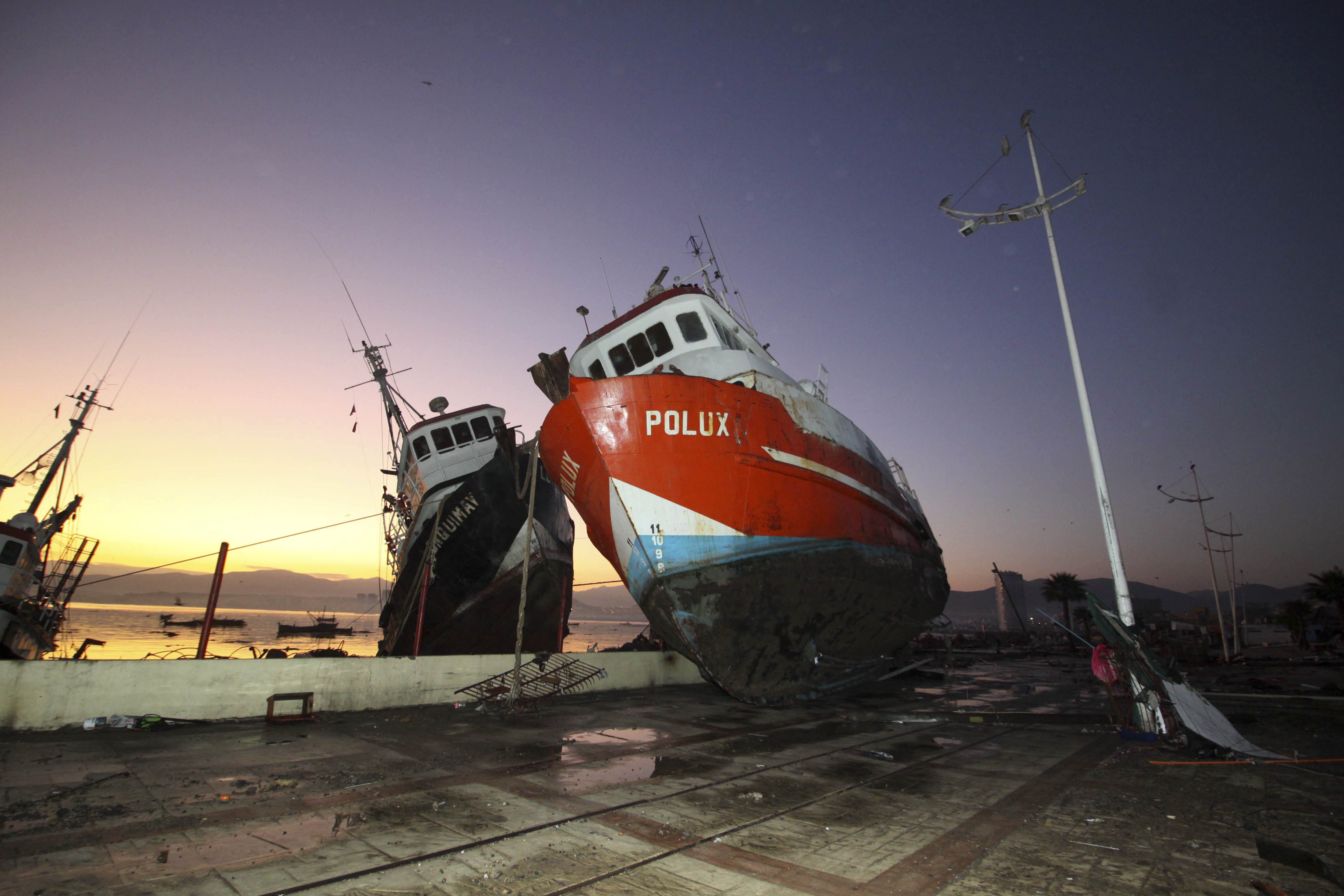 A boat stands on a dock after it was lifted by an earthquake-triggered tsunami in Coquimbo, Chile, Thursday, Sept. 17, 2015. (Agencia Uno/Hernan Contreras via AP)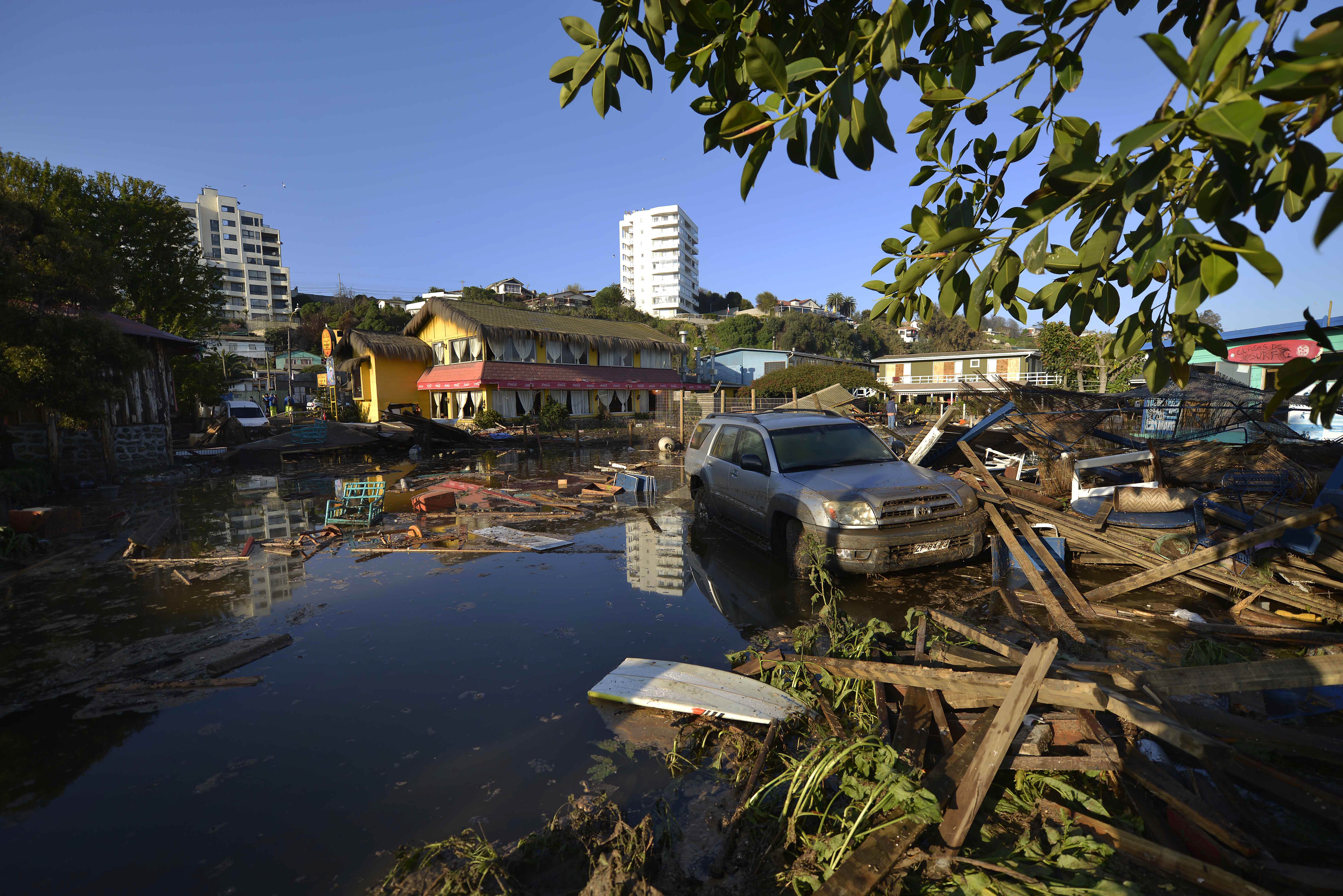 A car is surrounded by debris in a flooded street after an earthquake-triggered tsunami hit Concon, Chile, Thursday, Sept. 17, 2015. (AP Photo/Matias Delacroix)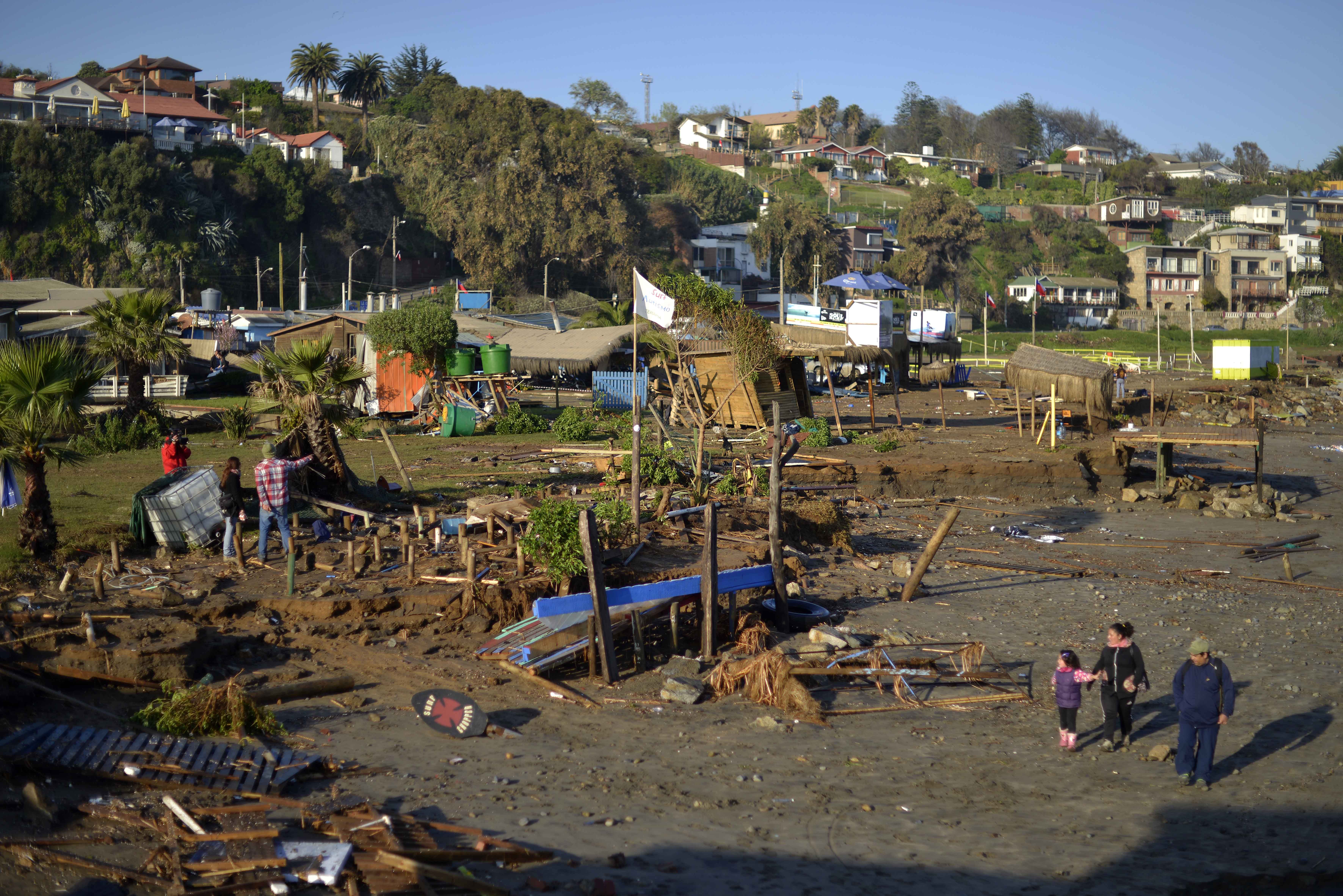 People walk past destroyed surfing schools on the beach after an earthquake-triggered tsunami in Concon, Chile. (AP Photo/Matias Delacroix)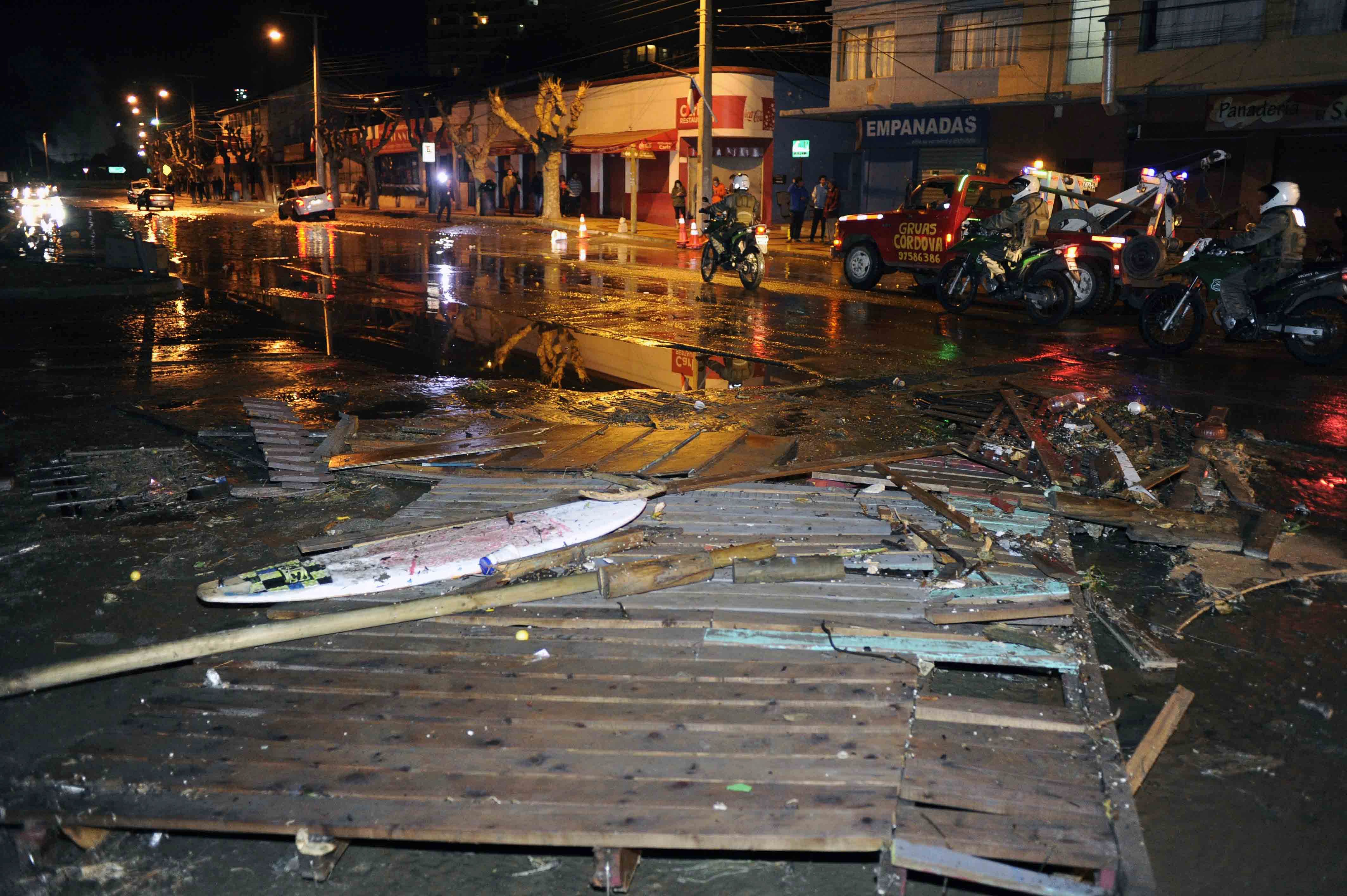 Police patrol a debris strewn street in Valparaiso, Chile, after a tsunami, caused by an earthquake hit the area, Wednesday, Sept. 16, 2015. A magnitude-8.3 earthquake hit off Chile's northern coast, causing buildings to sway in Santiago and other cities and sending people running into the streets. Authorities reported one death in a town north of the capital. (Pablo Ovalle Isasmendi/AGENCIA UNO via AP)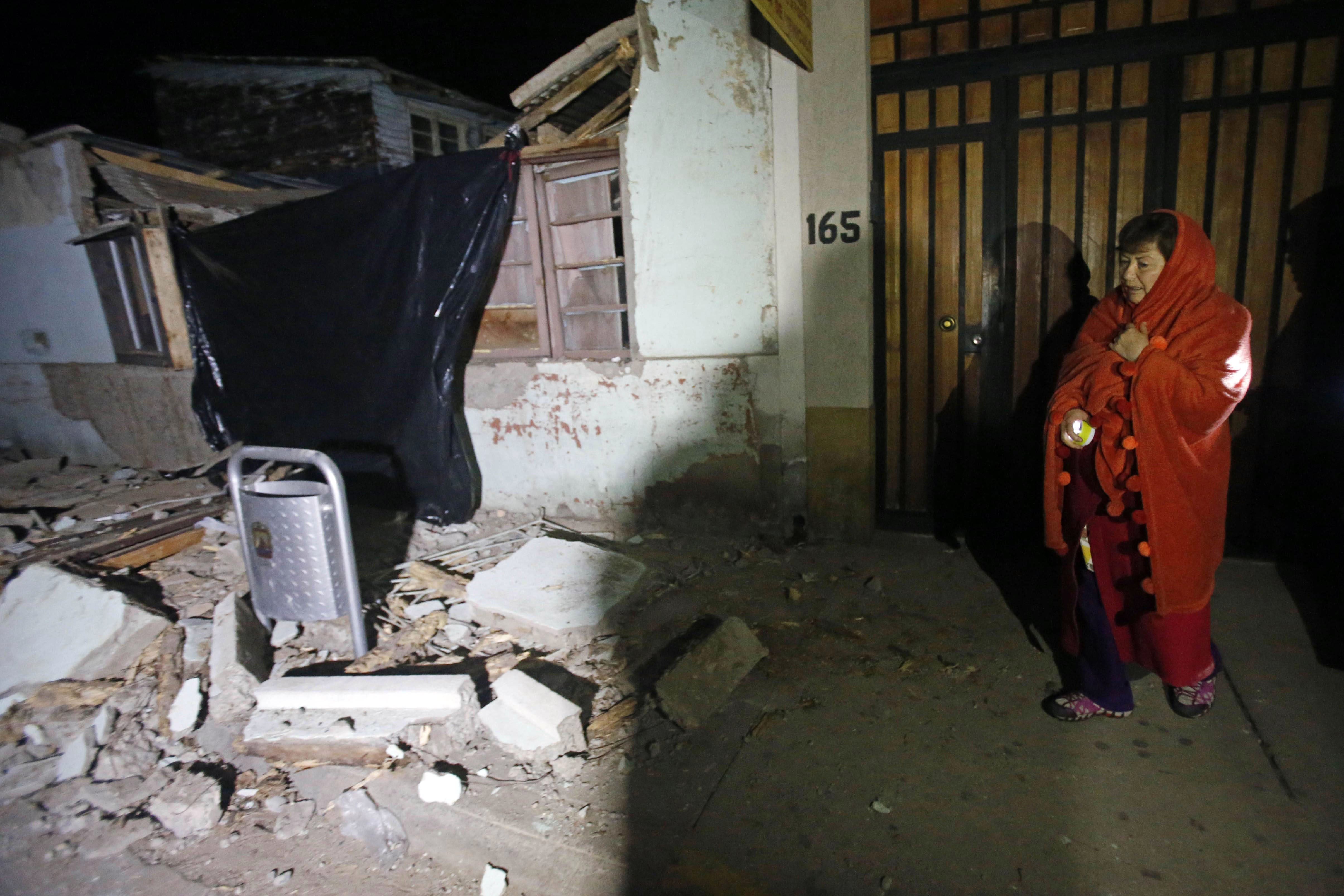 A woman stands outside a destroyed house in Illapel, Chile, Thursday, Sept. 17, 2015. A magnitude-8.3 earthquake hit off northern Chile on Wednesday night, causing buildings to sway in the capital of Santiago and prompting authorities to issue a tsunami warning for the Andean nation's entire Pacific coast. People sought safety in the streets of inland cities, while others along the shore took to their cars to get to higher ground. (AP Photo/Luis Hidalgo)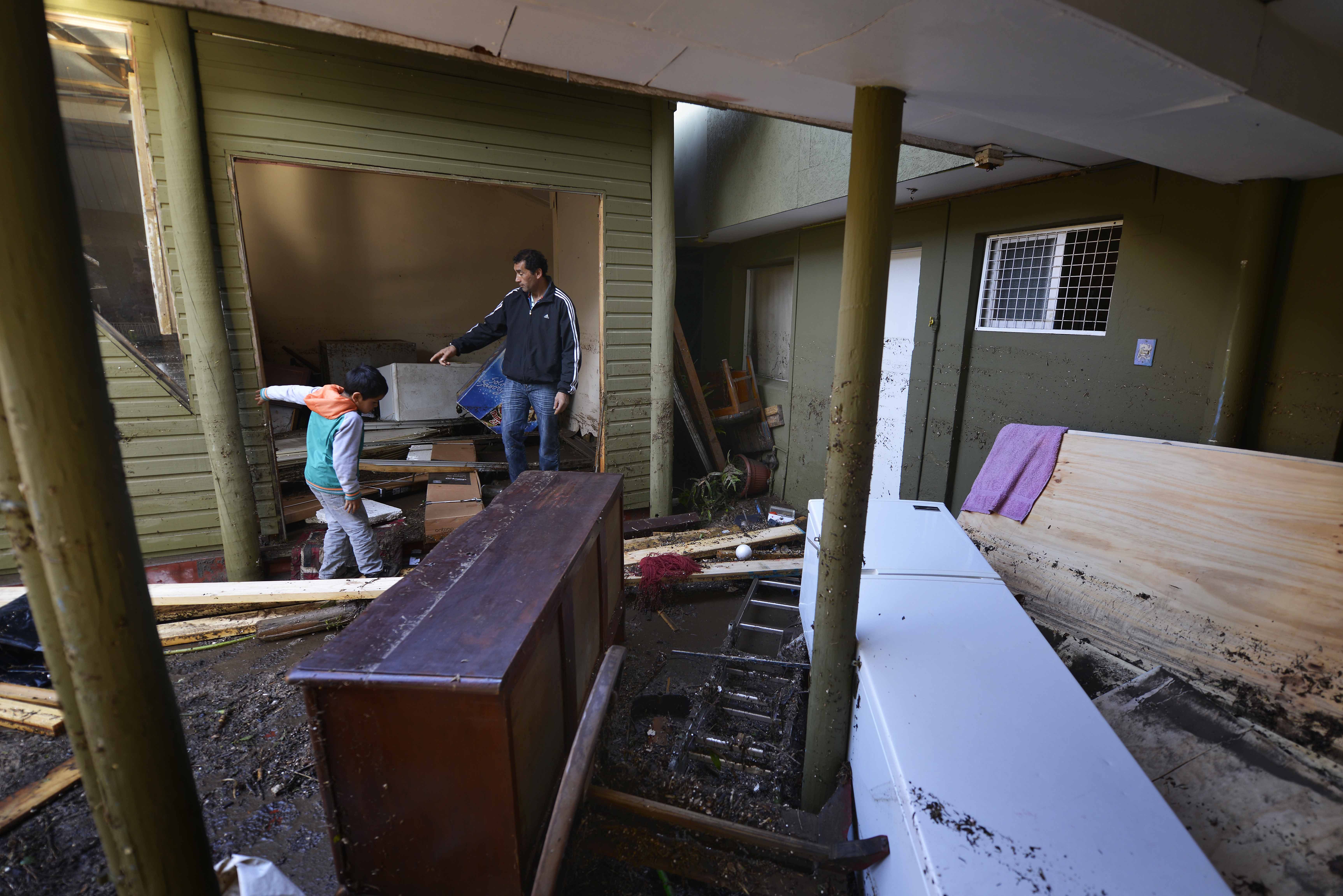 People stand inside a home destroyed by an earthquake-triggered tsunami in Concon, Chile, Thursday, Sept. 17, 2015. (AP Photo/Matias Delacroix)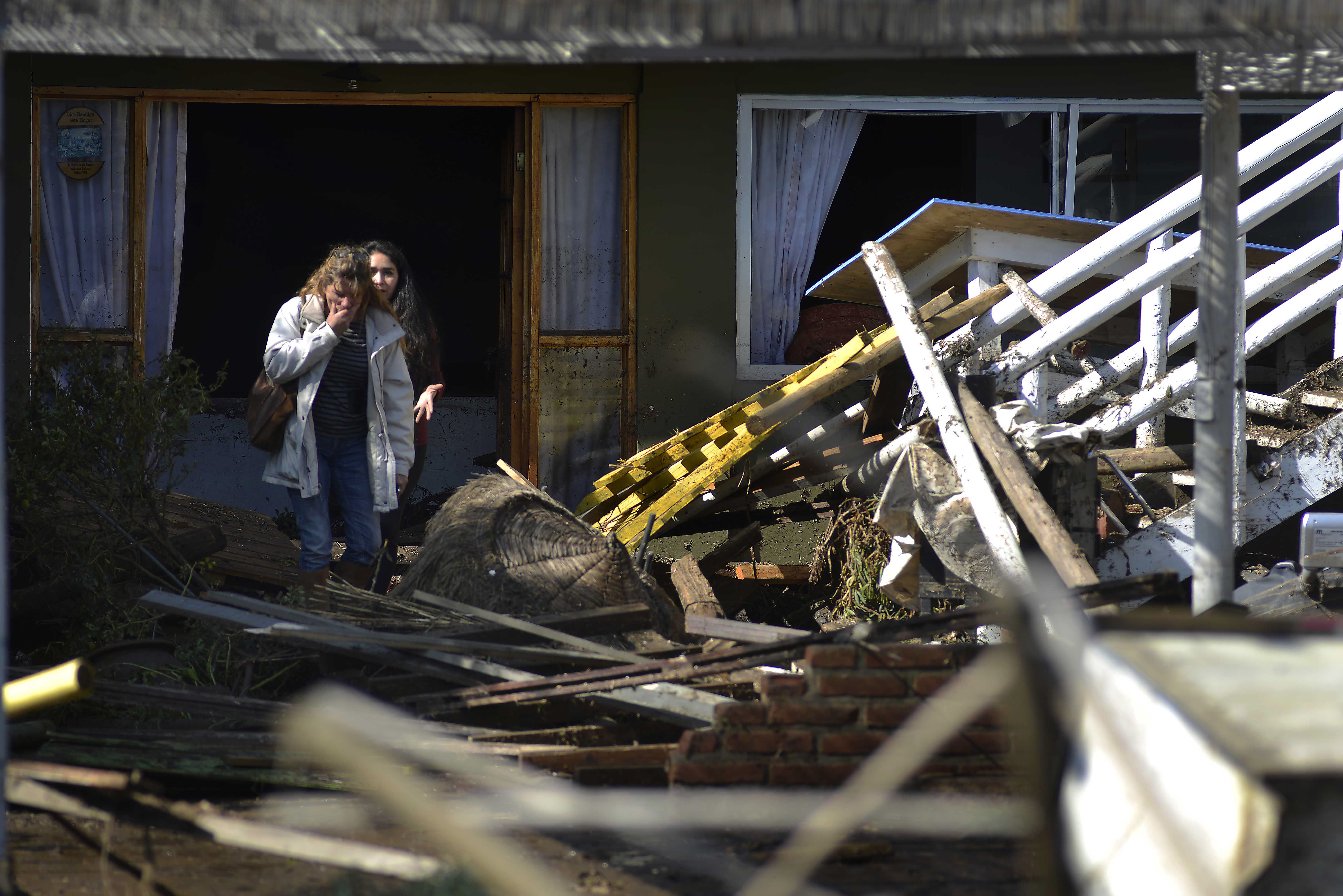 Women look a the destruction left behind by an earthquake-triggered tsunami in Concon, Chile. (AP Photo/Matias Delacroix)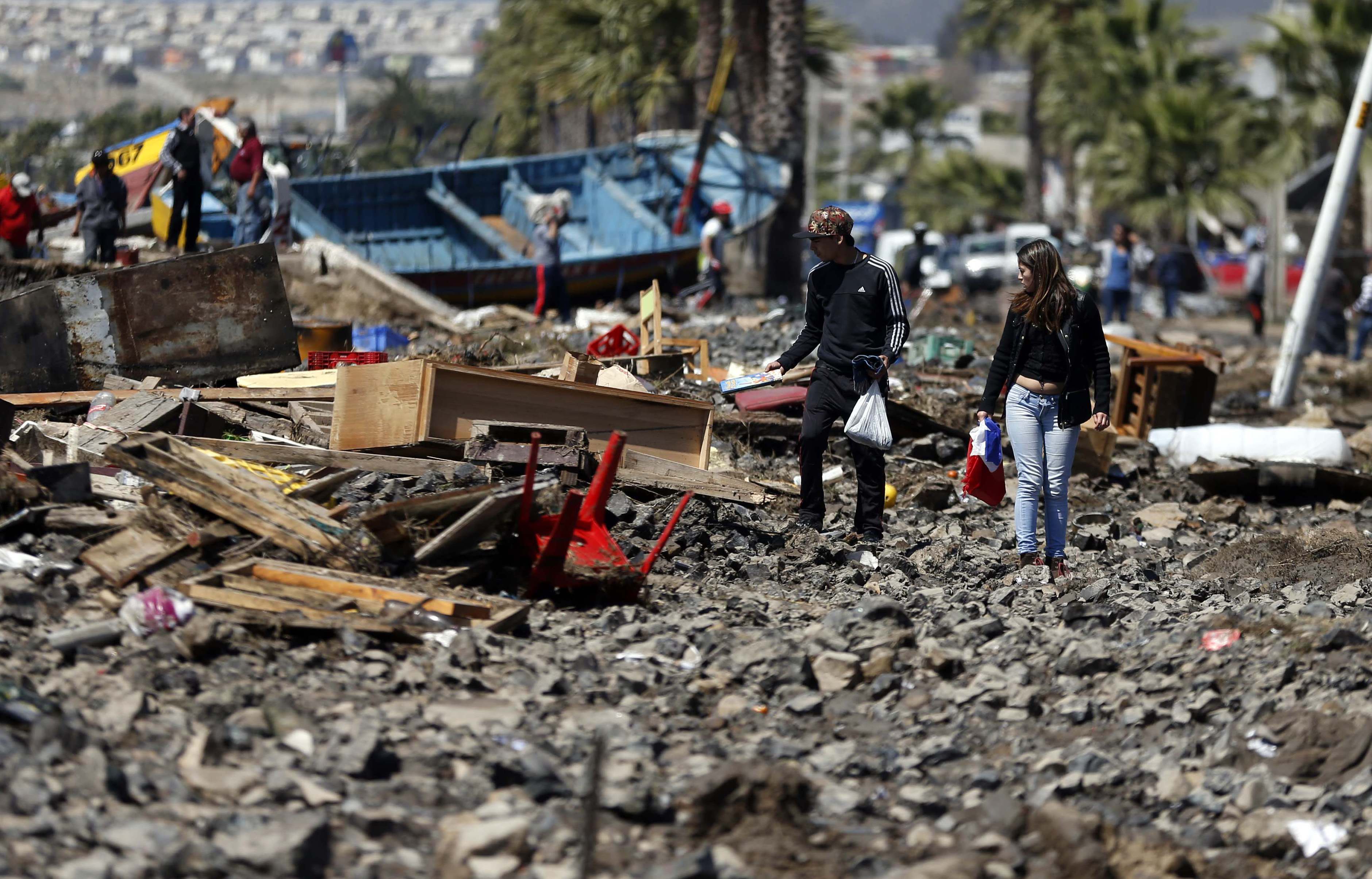 People walk through debris left behind by an earthquake-triggered tsunami in the coastal town of Coquimbo, Chile, Thursday, Sept. 17, 2015. (AP Photo/Luis Hidalgo)