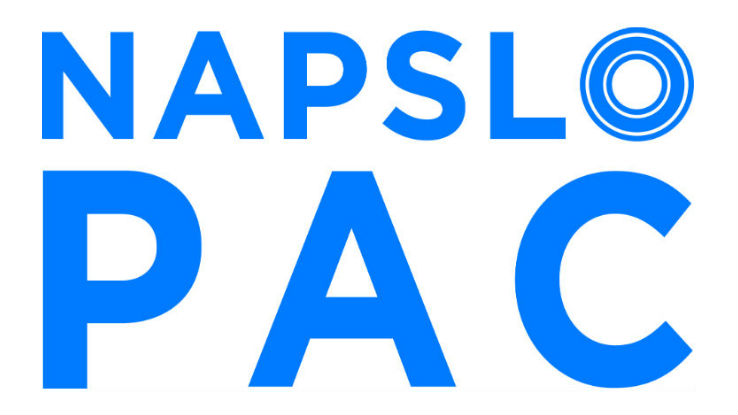 As the NAPSLO PAC reaches a milestone 10th anniversary, its role in educating members of Congress is more impactful than ever, according to Harry Johnson, NAPSLO PAC Committee co-chair and COO, Johnson and Johnson Inc.
"The surplus lines industry is unique and the legislative and regulatory issues that it faces are complex," says Johnson. "As NAPSLO and our partners work to inform legislators about what we do and how important this industry is to the overall U.S. economy, it becomes increasingly important that we have a strong PAC. The process of educating members of Congress is ongoing and critical."
The NAPSLO PAC was established in December 2005 to educate and support members of Congress who provide an influential voice on insurance issues. The NAPSLO PAC provides support to federal candidates who understand the interests of the surplus lines industry and informs members of Congress about the industry and how congressional decisions affect both NAPSLO members as well as their constituents.
Since its inception, 464 NAPSLO member individuals have contributed $631,649 to the NAPSLO PAC. Those contributions have been used to support candidates for federal office and to educate many more. The PAC can contribute no more than $5,000 annually to any candidate. The NAPSLO PAC Committee sets a goal each year for contributions; contributions to date for 2015 total $65,000, with that number expected to grow to reach the PAC's $75,000 goal for the year.
Keri Kish, NAPSLO director of government relations, says that NAPSLO's annual Legislative Fly-In is an important way for the Association to conduct outreach in Washington, D.C. The 2015 Legislative Fly-In was held May 21 and 32 NAPSLO members and staff, representing the Legislative Committee, Executive Committee, PAC Committee and NAPSLO's Next Generation, met with 23 Members of Congress and/or their staff, including senior staff for key committees with jurisdiction over insurance issues. Kish says that all members of Congress that were contacted serve on either the House Financial Services Committee or the Senate Banking Committee, and a number of the members serve on the respective subcommittees on insurance.
"We used our time with these members to help educate them about the surplus lines industry and to focus on several main issues impacting surplus lines," says Kish. "The first area of interest is on revising the definition of private flood insurance to ensure surplus lines insurers are eligible to provide private market solutions to consumers with unique and complex flood risks. Our second area of focus was to emphasize the many successes of the Nonadmitted and Reinsurance Reform Act of 2010 and ask for Congress' continued support and protection of the NRRA. Last, as an industry, we wanted to thank Congress for the passage of the National Association of Registered Agents and Brokers."
Johnson says that all the members of Congress and staff the group met with in May were engaged and demonstrated a good understanding of the surplus lines industry.
"We believe the Fly-In meetings were successful, but we have to continue to have these face-to-face interactions to help strengthen NAPSLO's reputation with many important members directly influencing insurance legislation," says Johnson. "We are really grateful to those individual NAPSLO members that have supported the PAC this year, because they help make this educational outreach and advocacy possible."
Dave Obenauer, CEO CRC Wholesale Group, and NAPSLO PAC Committee co-chair, says that as the NAPSLO PAC continues to grow, the Association is increasingly viewed as an important source of information on the non-admitted market in Washington, D.C.: "A strong PAC allows us to commit resources in Washington. We know that having our collective voice be heard, and electing knowledgeable candidates is a long-term investment for our industry."
Obenauer says that there will be an opportunity to contribute to the PAC at Annual Convention at the PAC table, where members can view a new two-minute video about the PAC. He also noted that contributions to the NAPSLO PAC must be from individuals, not corporations, and that supporting the PAC is an individual choice. NAPSLO members can learn more about the PAC and its work at www.napslopac.org.
This year, the NAPSLO PAC Committee will award special recognition to two NAPSLO members based on their employees' voluntary contributions to the NAPSLO PAC. The NAPSLO member with the most employees contributing to the NAPSLO PAC and the highest total contributions from one member-firm will receive their choice of a $2,500 credit toward a NAPSLO member's master bill at Annual Convention or a NAPSLO school. All contributions received between January 1 and August 1 will be considered. The special recognitions will be announced in San Diego at the NAPSLO Convention.
"The demands for education and candidate support continue to increase," Obenauer says. "It's more important than ever for NAPSLO members to contribute to this effort, and we are grateful for contributions of any size. While large contributions help us reach our goals quickly, smaller contributions add up as well, and having a large number of members involved is also great for the long-term sustainability of the PAC."
Kish says that NAPSLO is pleased with the PAC's progress in its first 10 years, and that the Association looks forward to continuing to increase its advocacy and investment during the decade to come.