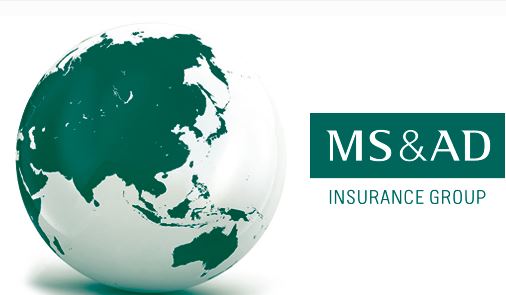 (Bloomberg) – MS&AD Insurance Group Holdings Inc. agreed to buy Lloyd's of London insurer Amlin Plc for about 3.47 billion pounds ($5.3 billion) in its biggest acquisition, joining an overseas deal spree by Japanese peers. Amlin shares surged.
The Tokyo-based company's Mitsui Sumitomo Insurance Co. unit will pay 670 pence a share in cash for the London-based insurer, MS&AD said Tuesday. The deal represents a 36 percent premium on Monday's closing price and is 2.4 times the firm's net tangible book value, the highest multiple paid for any Lloyd's insurer, Amlin Chief Executive Officer Charles Philipps said on a conference call with reporters.
The takeover adds to a flurry of deals among Amlin's peers in the Lloyd's and Bermuda insurance markets, while extending a bout of overseas expansion by insurers from Asia, where growth has slowed. Japan's Sumitomo Life Insurance Co. and Meiji Yasuda Life Insurance Co. agreed to buy U.S. firms in the past two months.
"Bleak demand outlook and fierce competition at home, and more pressure to spend their ample cash holdings for future growth, is spurring Japanese insurers to accelerate outbound acquisitions," Koichi Niwa, a Tokyo-based analyst at SMBC Nikko Securities Inc. said in a telephone interview.
Amlin soared by a record 33 percent to 652 pence at 10:23 a.m. in London trading, boosting its market value to 3.3 billion pounds. As of yesterday, Amlin had been the worst-performing Lloyd's stock.MS&AD's stock fell 2.6 percent at the close of trading in Tokyo before the announcement, paring its 2015 gain to 24 percent.
Excluding Amlin, there have been about $81 billion of insurance deals globally in 2015, more than double the amount for the same period a year ago. Amlin joins Lloyd's insurers Catlin Group Ltd. and Brit Plc in being acquired by an overseas competitor, as an influx of reinsurance capital pushes prices lower and spreads into other lines of business, placing pressure on profitability.
"The price is fair," Yasuyoshi Karasawa, CEO of MS&AD told reporters in Tokyo. "It is very important for us to be in the top three companies in the Lloyd's market."
Until now, MS&AD had been focusing its expansion on Asia. A deal with Amlin helps to strengthen its existing Lloyd's operations and diversifies its business into Europe and North America.
Philipps, who expects to remain CEO of Amlin after the completion of the deal, said two weeks ago that the insurer was not up for sale after reporting lower first-half profit and further declines in reinsurance prices. Amlin directors will recommend shareholders approve the deal, according to the statement.
"The offer reflects strategic value that MSI places on Amlin and heightened mergers and acquisitions activity in the sector over recent months," Philipps said. "We did not put the company up for sale, but if someone comes along and offers a better proposition," we have to consider it, he added.
–With assistance from Shigeru Sato in Tokyo.