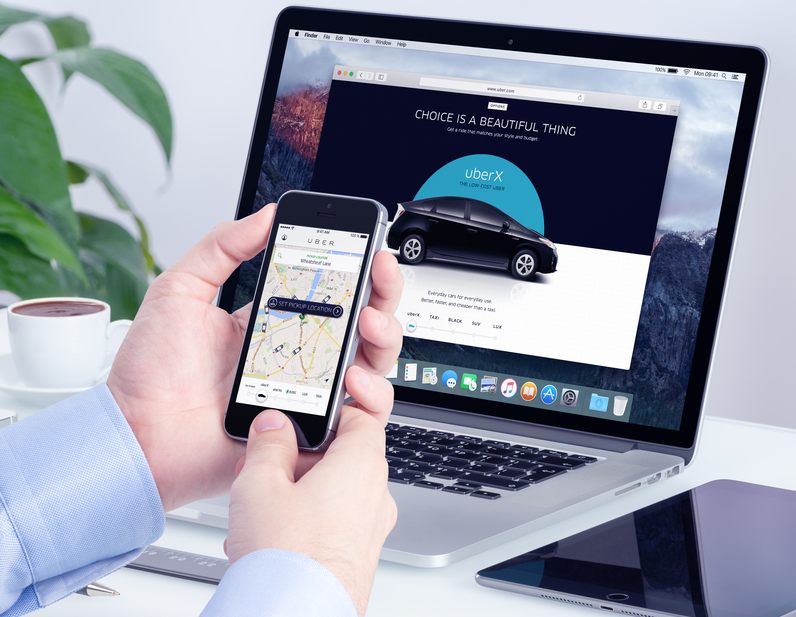 (Bloomberg) — Uber Technologies Inc. will have to defend a group lawsuit brought by drivers seeking the pay and benefits of employees.
The judge's ruling may slow Uber's growth and cut into its $50 billion valuation. It could affect drivers around the country, even though the San Francisco case is limited to as many as 160,000 drivers in California.
Changing drivers' status from contractors would entitle them to unemployment and workers' compensation as well as the right to unionize. Tuesday's ruling by U.S. District Judge Edward Chen means Uber's California drivers can press as a group for reimbursement for tips. Other courts in the U.S. will likely look to Chen's reasoning in evaluating other such challenges.
The ruling is "a very big deal," said Beth A. Ross, an employment lawyer who won a similar case against FedEx Corp. "The question in this case is whether Uber's business model is lawful or unlawful. If that question gets to be decided on a class-wide basis, that's the whole ball game," Ross said before the decision was issued.
Jessica Santillo, a spokeswoman for the San Francisco-based ride-sharing service, didn't immediately respond to phone and e- mail messages seeking comment on the ruling.
In the FedEx case brought by its drivers, also a class action, the company agreed to a $228 million settlement that is being considered by Chen.
'Worth a fortune'
Uber's financial exposure as a result of Chen's ruling is significant because the the claims "are worth a fortune," Ross said. "The dollars add up really, really fast," she said, saying the 2,000 drivers in her FedEx case pale in comparison to the potential 160,000 in Uber's.
An important factor in determining whether the case could proceed was a determination that Uber exercises control over its drivers.
"Uber's uniform and unilateral right to control its drivers' compensation is important common proof that bears directly on the class members' work status," Chen wrote.
Chen allowed the plaintiffs to pursue reimbursement for expenses including mileage by filing further arguments within 35 days.
The case is O'Connor v. Uber Technologies Inc., 13- cv-03826, U.S. District Court, Northern District of California (San Francisco).
–With assistance from Eric Newcomer in San Francisco.