Property and casualty carriers understand that agencies have control over their business—and correctly compensating these agents in this time of massive industry change may prove one of their greatest challenges. Most agencies have a pecking order where insurance companies with the best incentive plans, technology and agent service receive a better slice of the overall business in that agency. The goal of most carriers is to be in the top three in their respective agencies, knowing that along with great products, service and a solid relationship, compensation is very high on the list of must-haves for agency principals. The days of the simple compensation formula, based on percentage of premium, is quickly fading, forcing carriers throughout the industry to rethink agency compensation.
How compensation has worked historically in P&C
Property & casualty companies have traditionally paid agents and agencies a simple percentage of premium, by line of business or coverage. This worked well for decades. But over the past 25 years, profit sharing and contingent commissions have started to come into play. Contingents were paid, at first, only to the largest agencies and to those that had large commercial insurance books of business.
Carriers saw that agents controlled significant, large blocks of business, and created compensation plans designed to have the agency push business their way. Bonuses for premium growth, profitability and retention were commonplace at large brokerages. Over time, those compensation plans became available to even the smallest of agencies, and worked as they were intended to. Those plans quickly fell out of favor when the New York Department of Insurance determined that contingent plans were noncompetitive and unfair. For many large brokerages, eliminating contingencies was a financial disaster, because a good portion of their overall income was derived from contingent bonus plans.
For carriers, the inability to incent brokerages through contingencies brought back the traditional percentage-of-premium method, with some variations that gave some incentives to premium growth and profitability. Over the last ten years, contingencies have returned, and P&C companies are quickly adding profit sharing and bonus plans to distributors.
But these plans differ from those earlier in that they are much more complex and difficult to manage. Agencies and brokerages, for example, wanted more control over their profit share and bonuses. Their main concern was lack of control over large losses and losses due to acts of God. A midsized agency could lose its entire bonus over a hail storm or windstorm over which it had no control. They saw the loss of a bonus due to weather as unfair—and this became a major concern in continuing business with that carrier. Carriers responded with more complex bonus plans that smoothed out acts of God as well as large liability losses. Although carriers developed fairer if more complex plans, they didn't really have systems in place that could support these newer plans. To make matters even more complicated—in other words, what has made these plans ever harder to manage, is that most carriers don't have a standard plan—or if they do, they have created numerous additional one-off plans that particular agencies or brokerages requested.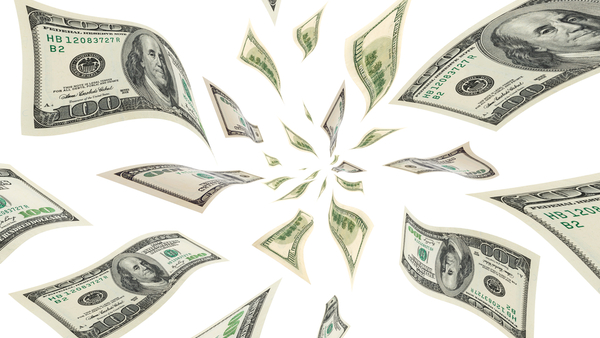 (Photo/Shutterstock)
What has evolved in most P&C insurance companies are many individually designed contingent bonus plans that must be handled manually, using spreadsheets to manage and report on these bonus plans. The problem for the carrier is that these spreadsheets and one-off plans simply do not scale. A carrier with 2,500 agencies can realistically have 300 to 500 or even more different bonus plans in place. Each of these plans requires input from claims, underwriting, policy-administration systems, claims systems, field management and executive management. In other words, contingent plans are extremely problematic in their complexity, especially without a compensation system that can manage them.
P&C compensation as an incentive: How can it be improved?
One major issue in incentive compensation for insurance agencies is that, up to the present time, the focus has been on just a handful of variables: policy-count growth, loss ratio, premium growth, line of business growth and so on. A true incentive-compensation management system could be far more efficient while incorporating dozens of relevant Key Performance Indicators that match with carriers' objectives. For example, a carrier might have a corporate objective to sell more personal umbrellas or to round out monoline personal-line accounts. Or, a carrier might want to create performance levels for agencies, resulting in standards for gold, silver and bronze agencies. The criteria for each level could be customized based on a number of factors, not just premium volume. The old adage "what gets measured gets done" is very true and relevant to designing and managing information systems to create the dynamic that makes good agencies better, and better agencies better still. As an added benefit, the agent-incentive program can also serve as the basis for incentivizing the carrier's field organization.
Many compensation programs experience a high frequency of service calls from agents to verify or discuss their achievement of performance objectives. This is a serious credibility issue for carriers, because it means that agencies are confused about their standing in the incentive program. They find errors, and have to force the issue to get their records corrected—an uncomfortable position for them to be in. When this occurs, the incentive program has become a disincentive—and worse, agents lose trust in the carrier.
Agent-carrier relations and communications are of vital importance to the success of both carrier and agency. Poorly designed and administered incentive programs are more common than you might think. The complex and unwieldy data and spreadsheets present problems, but agencies are also challenged to find ways to understand their current standing. Does the agent have to rely on sending e-mails to the carrier to get updated information, or can agents access information easily—and with far less personal embarrassment— through an agency or producer portal? The technology in use can be a tremendous asset to the compensation program—or it can be the weakest link in the entire compensation program.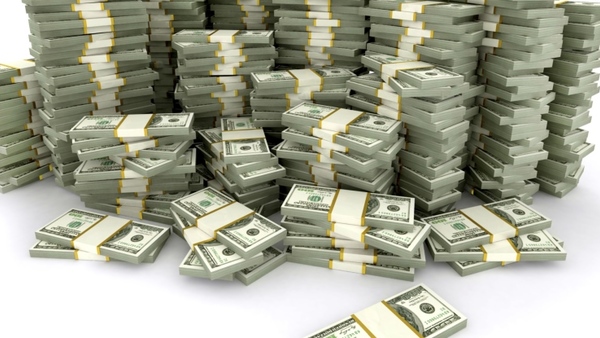 (Photo/Shutterstock)
Another wrinkle in the cloth of compensation: Distributors
Thanks to the rise of technology and especially the internet, there's a newcomer to the overall insurance marketplace. Distributors are unique because they don't underwrite any insurance, pay claims or provide policyholder service—instead they access thousands of agents who can sell and service a variety of insurance products. For an insurance company that wants to bring a new product to market and target the sales of that product, distributors are often the best at getting the product to market quickly and effectively. In addition, the distributor offers the carrier much more than a mailing list. Distributors have the capacity to provide product training, field support and management, service to agent inquiries about complex tax issues, and pre-underwriting reviews of insurance applications to ensure application accuracy.
For all that distributors do for the carrier, they gain a percentage of the premium or commission. Distributors aren't paying commissions to agents or to carrier managers; their challenge is on the receiving end. Distributors, another relatively new addition to the carrier hierarchy, rely on receiving compensation from the carrier. The main challenge to the distributor is to accurately forecast their revenue, because overrides are usually only effective within a fixed period, and often at a varying commission rate.
Distributors are understandably concerned about their revenue stream and its accuracy. Part of the problem lies with need for the carrier to get it right—but closer to home, like agents, distributors rely on spreadsheets and low-tech control systems that lead to manual reconciliation of commission statements. Many distributors feel they are missing thousands of dollars of commission revenue, but due to accuracy issues at the carrier and at the distributor, no one really knows the extent of commission errors.
The challenges in compensation are becoming more evident as the insurance industry transforms itself into the one-stop financial supermarket for insurance—all types of insurance—as agencies realize that their survival depends on diversification. With the demise of independent and monoline insurance, the compensation and management of agents is of vital importance for carriers from all industry segments, not only P&C. The compensation practices we've outlined here are now emerging. They use better technology to enable, for example, highly variable compensation to reward agents who go after targeted markets.
Distribution-management technology is critical for carriers to improve management of their distribution channels, but also to provide insight into agent performance, individually and collectively. Distribution analytics and portal technology are vital for carriers to be in the top three in their respective agencies. Companies that understand the value of the agent and what the agent needs from them to succeed will see profitable growth. Those companies that lag behind in agent satisfaction will not see the growth they seek to achieve. At the end of the day, the agent owns the relationship with the customer. Carriers will be wise to see the agent as the key player in their growth, and adjust their compensation plans to reflect their importance.
John Sarich is VP of Strategy at VUE Software. He is a senior solutions architect, strategic consultant and business advisor with over 25 years of insurance industry experience. John can be reached at John.Sarich@VUE Software.com.