Talk to anyone who worked in New Orleans or the surrounding areas after Hurricane Katrina about their experiences and the reaction from these first-responders is immediate and emotional. From insurance adjusters and restoration contractors to vendors and government responders, their memories of the weeks and months spent along the Gulf Coast are vivid and frequently painful.
Katrina caused $96 billion to $125 billion in property damage, of which only $40 billion to $66 billion were covered losses. The massive storm destroyed an estimated 300,000 homes, impacted oil production, Louisiana's sugar cane crops and chemical plants, and decimated the tourism industry along the Gulf.
Related: 5 major changes in P&C insurance since Hurricane Katrina
Ten years later, residents show their resiliency as they continue to rebuild the city and its infrastructure. Numerous lessons were learned from Katrina that have been helped insurers and other first responders better prepare for other catastrophes. Some may seem obvious, but others demonstrate just how much has changed in the past decade.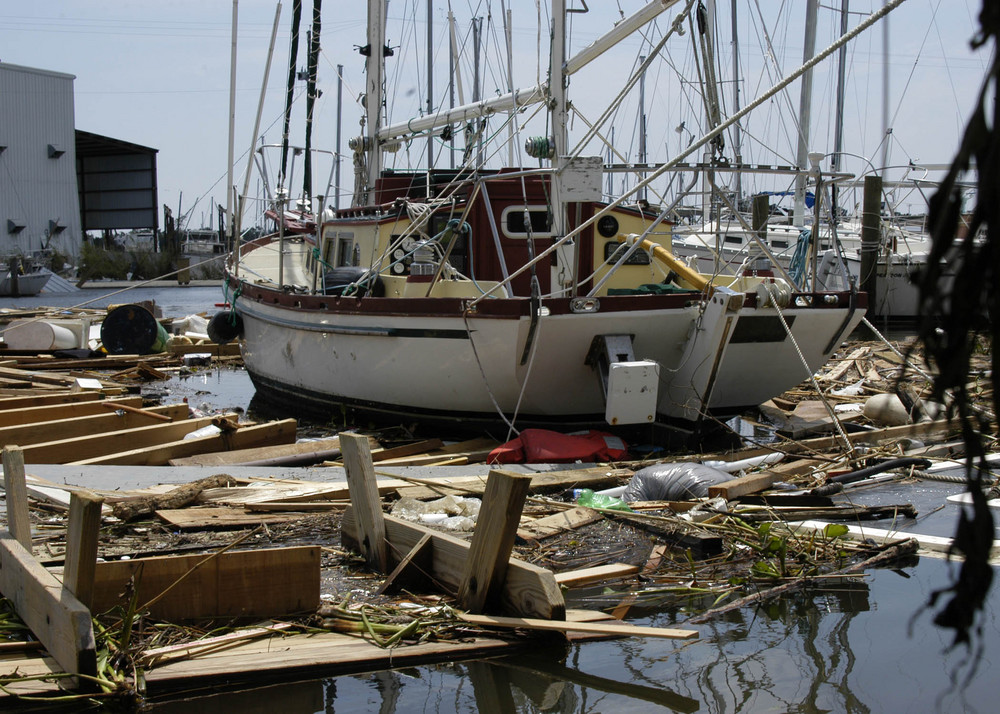 Photo: Tad Denson/Shutterstock
Be prepared. This includes having a catastrophe plan in place, trained manpower on the ground, relationships with vendors and suppliers, being able to work remotely in the direst of circumstances, and planning for the worst possible conditions.
Related: Remembering Hurricane Katrina: 10 years later
"Professionally speaking, we learned that the adjuster intending to work a major event like Katrina needs to not only have the qualifications, work ethic, and temperament to do the job under some rather extreme conditions, he or she also needs to prepare well in advance of the first storm making landfall by confirming that all of his or her proper state adjusting licenses and client certifications are in good standing," said Stephen Brown, president of BCMG-Brown Claims Management Group in Baton Rouge, La.
"The adjuster also needs to be fluent in the specific estimating platform and electronic reporting system or CMS that will be utilized by the clients from whom claim assignments are desired. We learned from Katrina that even the most experienced and qualified property adjusters out there are for all intents and purposes useless to us if they have not completed these requisites and are ready to receive claims," he added.
Floyd Sibley, assistant vice president of claims for the Gray Insurance Company in Metairie, La. agrees. He says the most important lesson his company learned "was that it was very important to have a catastrophe plan in place prior to an event and then carry it out during the time period leading up to the event and afterwards."
BELFOR Property Restoration had 3,000 workers on site for six months following Katrina, including 2,000 just at Tulane University because the school had to open for the spring semester.
"Any of the obstacles that we normally encountered on a catastrophe were greatly amplified in difficulty and recovery time with Katrina," explained Rusty Amarante, director of operations for BELFOR. "The availability of the most common items that we desperately needed like food, water and gas took much longer to get and things didn't improve for weeks. We look at things differently now and anticipate the worse. With the logistics and fundamentals of transportation, we anticipate longer recovery times rather than shorter."
Amarante also advises that commercial insurers develop relationships with their agents, claims professionals, risk managers and contractors well ahead of the catastrophe. "In a major event like Katrina, if you don't have a pre-arrangement with someone, you're going to the bottom of the list."
Insurers know that planning for these events requires flexibility and preparation for staff who will be in the disaster zone. This includes "accounting for everything staff my needs such as housing, fuel, food, centralized locations for staff to meet or conduct training, and overall support to deal with the day-to-day issues that come up during the claims handling process," explains Rod Harden, head of catastrophe claims for Farmers Insurance.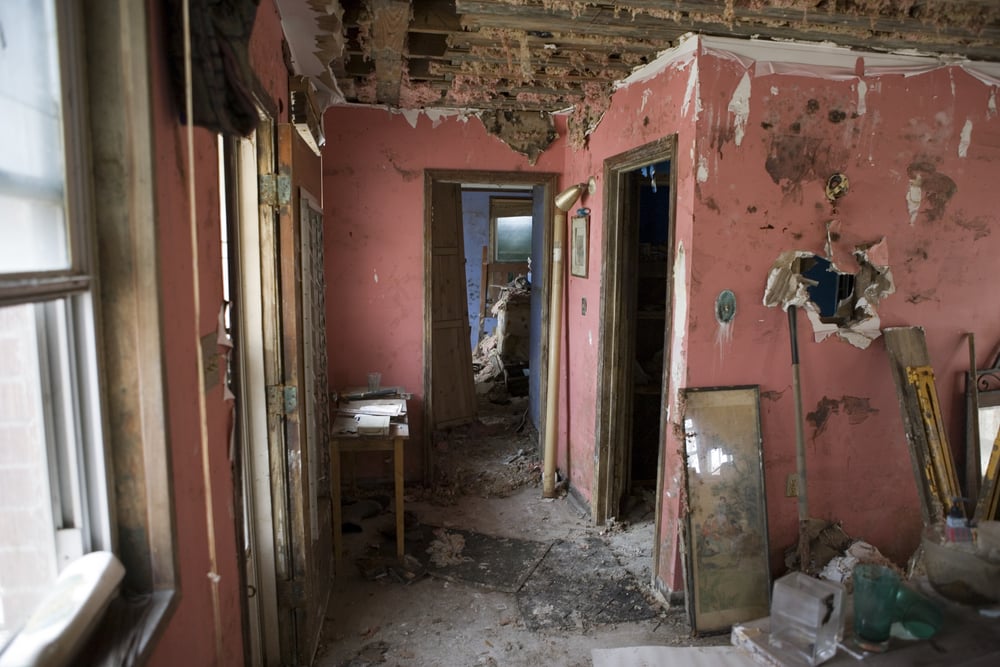 Photo: Brian Nolan/Shutterstock
Have a Plan C for communications. Dale Jones, president of Central Claims, LLC in Metairie describes the difficulties his team had communicating after the storm hit. Their telephone carrier had promised that their phone and computer lines would be rerouted to another location if a storm should directly strike the New Orleans area. Unfortunately, the calls had to go through switches in New Orleans, which were under water. They lost all communications for two weeks.
Related: Global catastrophe management lessons from Hurricane Katrina [Report]
Jones says they had also planned for a satellite signal from a nearby building, which would have given them telephone and computer service at their home office, but the satellite was damaged and that communication failed as well. Fortunately, some smaller cellular phone companies came in and erected temporary towers and Jones was able to purchase cell phones for those carriers and restore communications for his team. "The newest change we have in place today is we can now work from anywhere by simply accessing the Internet with our laptops as long as you can find an internet signal."
Bill Schulenberg with Apple Adjusters, Inc. in Baton Rouge explains, "Many adjusters showed up to Katrina with one laptop and struggled when their computers or technology failed. Always have multiple redundancies for all of your equipment."
Keep up with technology. Schulenberg says it's important for adjusters to stay current and trained with claims technology. "Do it now, not during the storm," he advises. "Claims technology has fundamentally improved in the 10 years since Katrina. Thus, many of the problems we faced are no longer issues. For example, cloud technology did not exist at the time. The lesson, however, is that one should stay current with today's technology and not be afraid to use it to improve your work product."
Technology will also make it easier for adjusters to be directly linked in with carriers or insurance companies. "By accessing the Internet from any location and having this linkup with your client, losses are able to be directly received and forwarded to our adjusters by zip code location," explains Jones. This expedites the adjusters' ability to contact insureds, provide guidance and make appointments.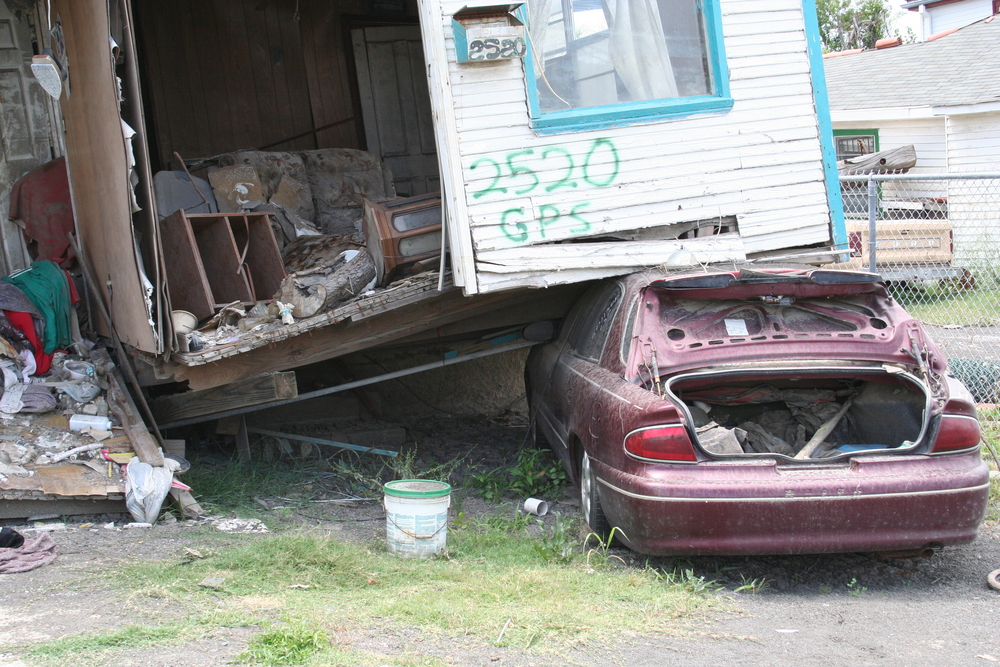 Photo: Gary Paul Lewis/Shutterstock
Plan to work remotely. A large catastrophe can impact the power grid, communications and internet access for an entire area. When a company's home office is impacted, "You must be able to operate from a satellite office for up to 120 days or as long as required," stresses Jones. "When Katrina struck, the entire power grid of Mississippi and most of Louisiana were directly affected."
Related: The Rising: PIA President Richie Clements' personal & professional resurrection, post-Katrina
The cloud and mobile hotspots can allow adjusters to access files from anywhere now. Using mobile technology also allows losses to be documented quickly and the files to be easily shared with all parties involved.
Work smart and safe. Adjusters, restoration firms, utility workers and other early responders are frequently in areas with curfews, looters and police departments whose resources are severely strained. "Adjuster safety is never so challenged as during and after a catastrophic event," says Peter Crosa, the principal of Peter J. Crosa & Co., and president-elect of the National Association of Independent Insurance Adjusters. "There are many examples of assaults on adjusters related to civil unrest occurring immediately after a catastrophe. Adjusters do well to operate in teams and to avoid crowds of people where a gang mentality is obvious."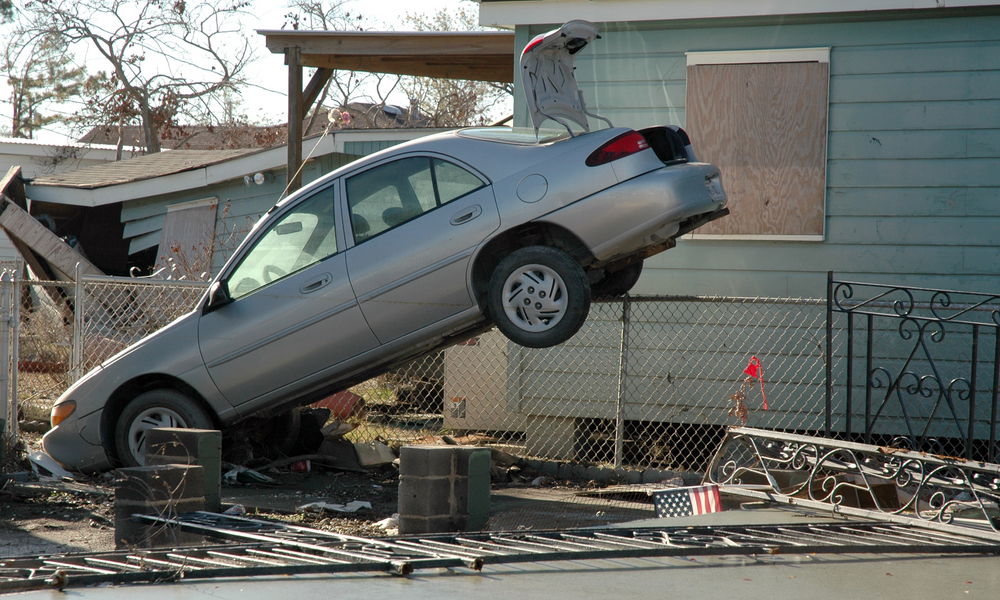 Photo: Gary Paul Lewis/Shutterstock
Take care of yourself and your people. "To be honest, some of the best lessons that we learned from Katrina involved how we now prepare our claims response team from an individual personal needs perspective…housing, food and water, auto fuel availability, cell phone and internet connectivity, and the like," says Brown. "Prior to Katrina, these concerns were primarily left to the province of the individual adjusters. Since Katrina, we as a firm take much more of a proactive role in assisting the claims response team members, for example, in finding cost-effective housing near enough to ground zero to hopefully cut down on the adjuster's drive time, but still far enough inland such that infrastructure and essential services have not been completely disrupted."
Related: Here are the 10 most expensive hurricanes in U.S. history (through 2014)
Brown adds that having worked in New Orleans when parts of the city were just "a desolate wasteland for adjusters, we now look at these 'quality of life' issues for our adjusters a little more closely in advance and try to assist in minimizing these difficulties for our team, which I think in turn leads to higher productivity and a better level of customer service delivered by the adjusting team."
"It's a marathon, not a sprint," describes David Charles, a public adjuster with National Fire Adjustment. "Pace yourself to avoid burnout. Many less experienced adjusters become overwhelmed at the immensity of it all and the constant pressure."
Schulenberg concurs. "The adjuster should take care of himself, get plenty of rest, eat well and relax at every opportunity." He also cautions that adjusters should only take on as much work as they can reasonably handle and not be afraid to say "no" to too much work.
As New Orleans continues to rebuild after Katrina, there are still large areas where new construction stands next to structures that bear high water marks like faded tattoos. The storm impacted every corner of the city, but those who survived Katrina or worked in the aftermath of the storm are older and wiser and will never forget the lessons it taught them.