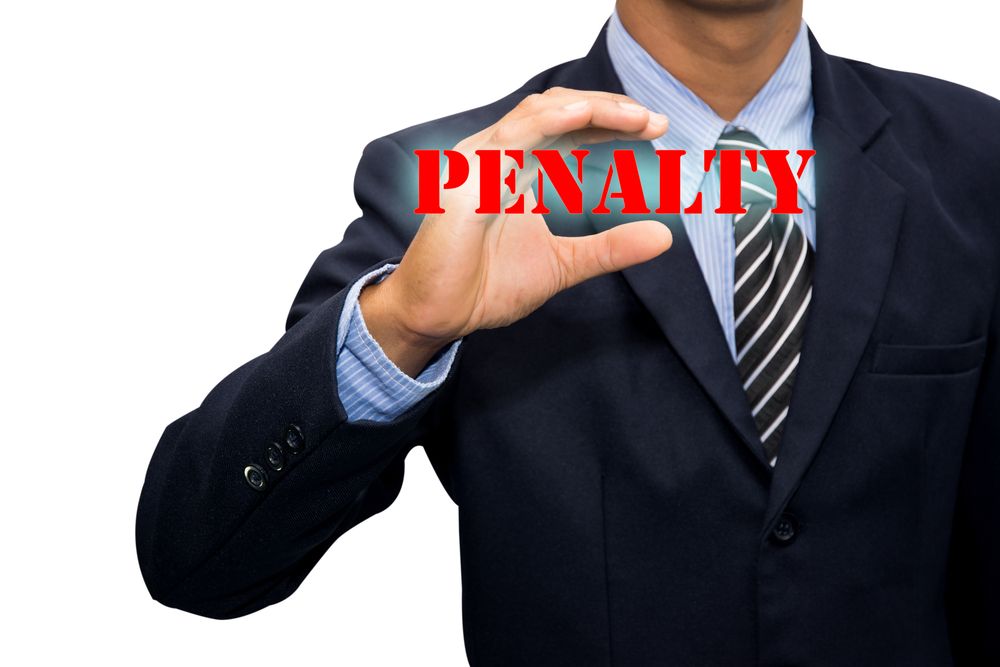 (Bloomberg) — A record penalty that could reach $105 million isn't the only imposition U.S. auto-safety regulators are making on Fiat Chrysler: It's also getting a house guest.
The maker of Dodge pickups and Jeep sport utility vehicles on Sunday, like Toyota before it, agreed to hire an independent monitor to ensure it will no longer delay safety recalls. Including GM and Honda, which have agreed to additional oversight, companies representing more than half of all vehicles sold in the U.S. will be under the yoke of extraordinary regulatory scrutiny.
The message from NHTSA administrator Mark Rosekind, who took over in December, should be clear, said Clarence Ditlow, executive director of the Washington-based research group Center for Auto Safety: The government no longer trusts them.
"The regulatory system in the past has been based on trust," Ditlow said. "The auto companies have violated that trust so many times you can't count it."
Fiat Chrysler Automobiles NV, run by Chief Executive Officer Sergio Marchionne, agreed to hire a consultant to advise and assist on the establishment of best recall practices in addition to the independent monitor who will evaluate how it decides upon and handles recalls.
That's a good step, said Ditlow, but they don't ensure proper behavior.
"As soon as you get a monitor, you get into questions such as: Can they get everything they want? What aren't they getting? What's hidden?" he said Sunday in a telephone interview. "They haven't spent years within the company. They don't know where all the closets are, let alone the skeletons."
Biggest penalty
The agreement announced Sunday represents the largest penalty ever imposed by NHTSA, which regulates the auto industry and investigates safety defects. It is the latest in a series of record-breaking NHTSA fines. Honda Motor Co. in January agreed to pay a record $70 million fine over failing to report warranty claims and injuries, including deaths caused by air bags that exploded with too much force, firing shrapnel at vehicle occupants.
Fiat Chrysler shares fell as much as 3.4 percent to 13.50 euros and were down 2.1 percent at 9:29 a.m. in Milan, making it the third-worst performer on the Euro Stoxx autos and parts index.
In addition to a $70 million cash fine, the automaker must spend at least $20 million meeting performance requirements of the consent order. Fiat Chrysler will pay the remaining $15 million to an escrow account. The money will go to the U.S. Treasury only if the monitor finds additional safety-law violations or the company fails to live up to the agreement.
The North American unit of London-based Fiat Chrysler also agreed to buy back more than half a million vehicles with defective suspension parts for more than market value and compensate owners of more than a million Jeeps that are prone to deadly fires.
Stepped-up efforts
NHTSA has been stepping up its enforcement efforts following criticism that it acted too slowly on reports about faulty ignition switches in GM small cars that shut off air bags, leading to more than 100 deaths. The agency faced similar complaints over its response to reports about the air bags supplied by Takata Corp. to Honda and other automakers.
The agreement by Fiat Chrysler, which has its North American operations based in Auburn Hills, Michigan, followed a recall announced Saturday of 1.7 million of its late-model Ram trucks to replace air bags that may deploy inadvertently. The company on July 24 also said it was recalling about 1.4 million cars and trucks equipped with radios vulnerable to hacking, the first formal safety campaign in response to a cybersecurity threat.
Fiat Chrysler stock fell 2.5 percent in New York on Friday, the most in two weeks, to $15.15. The drop pared the stock's gain for the year to 31 percent.
Rare hearing
On July 2, NHTSA held a rare public hearing to go over evidence that Fiat Chrysler had taken too long to initiate safety recalls, delayed producing parts needed to fix defects, and didn't do enough to ensure that consumers complied.
NHTSA officials scrutinized a set of 23 recalls by the company covering more than 10 million vehicles to fix various flaws. Rosekind said at the time that Fiat Chrysler exhibited a pattern of delaying recalls.
Specific examples NHTSA investigators cited at the hearing included defective pinion nuts in Ram pickups that could cause the wheels to lock and drivers to lose control. Fiat Chrysler identified the defect in early 2013 but took more than two years to come up with replacement parts.
Other Ram truck owners waited more than 15 months for repairs to a faulty tie rod.
Fiat Chrysler agreed to hire the independent monitor for three years. NHTSA has the right to add a fourth year if it chooses. NHTSA will pick the monitor from three options chosen by Fiat Chrysler. The agency can find its own monitor if none of the choices are acceptable, according to the consent order.
Wide net
As part of General Motors Co.'s settlement terms with NHTSA, the Detroit-based company sends employees to meet with the administration in Washington every month to talk about progress of existing recalls, show any data that could mean a new recall is needed and give government officials a chance to ask questions, said company spokesman Jim Cain. NHTSA usually meets with Jeff Boyer, GM's vice president of global vehicles safety and his staff, Cain said. Boyer's position was created last year by CEO Mary Barra.
Honda, as part of its civil consent order with NHTSA, agreed to revise its regulatory compliance practices, improve personnel training and complete two outside audits on its data reporting.
Fiat Chrysler had promised to retrain its dealers and create a smartphone alert to improve responses to recalls. It has also hired more agents dedicated to answering consumer phone calls, and begun extensive training at the company's dealerships.
NHTSA's hammer
There are limits on NHTSA's ability to issue fines, and the Fiat Chrysler agreement is still well below the $1.2 billion Toyota Motor Corp. paid in March 2014 to settle a U.S. Justice Department criminal investigation into whether the Japanese automaker covered up information on unintended acceleration in | its vehicles. The company agreed to an independent monitor as part of the agreement to defer wire-fraud charges for three years.
NHTSA's tougher actions are a response to Congressional criticism that began before Rosekind took over as administrator for the nation's top safety agency. He is under tremendous pressure to be tougher on automakers and take a more active role in enforcing recalls.
Large fines and forcing Fiat Chrysler to buy vehicles back are evidence that Rosekind is going to be tough, said Scott Upham, founder and CEO of Philadelphia-based corporate-strategy firm Valient Market Research Inc.
"We'll see more diligence, higher fines and NHTSA recasting themselves as the watchdog," Upham said in an interview. "Rosekind is really pushing the envelope to empower himself."
Upham said that Fiat Chrysler's resistance to negotiations — arguing that its track record was better than most automakers — made their situation worse and pressured NHTSA to be tough.
Fiat Chrysler "has not helped their cause" he said. "Now we're seeing the hammer come down."
Rosekind told reporters in Detroit last week that he's trying to get the industry to focus proactively on safety and not wait for tragedies to spur change.
"Automakers are saying the right things so far," he said. "We'll continue to follow the great words. We want to see the actions. Given the resources, we'll use every available tool to try and get things done."
–With assistance from Jeff Green in Southfield, Michigan.