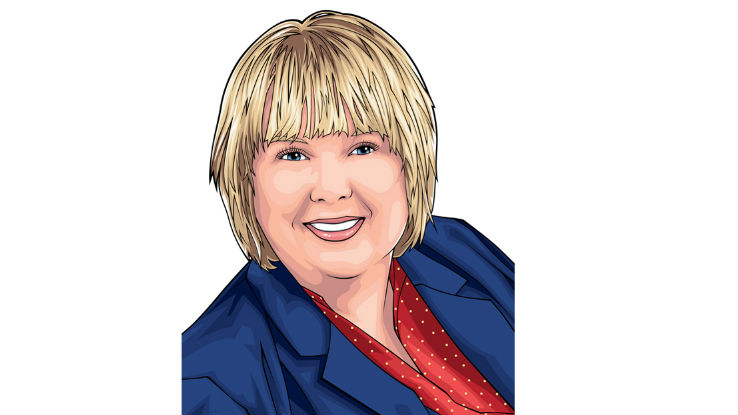 Branch Director
Elliott Insurance Group, Springhill, Kan.
Years at company: 11
Keeping an open mind
At Pittsburgh State University, I majored in public relations. After graduation, I was in search of a marketing position. I answered an ad for an insurance company that specializes in Crop insurance, and I didn't realize it at the time, but they had two positions available—one for marketing and one for an underwriter. And because I was naïve and didn't ask the right questions, I was hired as an underwriter. I worked at that company for two and-a-half years. I came to Elliot Insurance Group because they needed a Crop insurance agent. And because I was young and eager for more, I also learned personal lines, farm and commercial business. With my background in public relations, I am a pretty versatile employee, and I was named branch director in 2007.
[Related: Addie Wood: Producer, Smith, Sawyer & Smith, Noblesville, Ind.]
Best of both worlds
The biggest difference between working as an underwriter and as an agent is how I relay information. As an underwriter, I would receive a call from an agent and they would ask for something, and sometimes I would say "No, you can't do that." And I would lose no sleep over that. Now I am on the flip side and have to relay the information to the insured. I'm better at interacting with the customer as end user—my skills are more honed to deal with the customer.
Cream of the crop
Being that we are located in Kansas, we write a lot of Crop insurance. It's an oddball, because it's governed by the USDA Risk Management Agency, and regulations are constantly changing. There's a specific question on the Crop insurance application—it asks if you have ever been charged with growing an illegal substance. When I was an underwriter, I actually had someone put an "X" indicating that yes, he had been charged in the past, but he tried to make the letter super small. It was marijuana. Unfortunately, that makes you ineligible for the program.
Small token, big impact
Last December I was watching the news, and the reporters were covering a house fire. My agency is in a town of about 6,000, and I knew right away that it was my client. It was a total loss. I went to the scene, and my clients were standing outside in their neighbors' coats watching the fire department control the fire. I handed them a basket of toiletries, which wasn't much because they had just lost everything. But it was a small token and they said it meant a lot to them that their insurance agent was there.