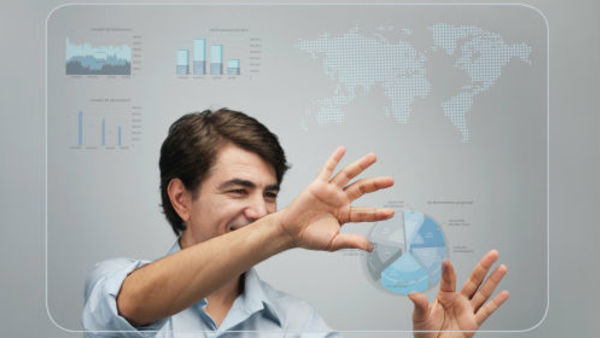 Applied Systems acquired SEMCAT, a vendor of comparative rating technology in the U.S. Applied Systems will integrate the rating technology into its TAM or EPIC agency management systems for real-time exchange of policy ratings and improved operational workflows. "SEMCAT has the broadest set of carriers in lines of business of any comparative rating provider," says Reid French, chief executive officer for Applied Systems. "It has more than 500 insurance carriers that they provide rates for. We have customers in every single state and every city of magnitude. So having broad access to rates regardless of line of business, carrier or location is really important to us." SEMCAT will be rebranded as Applied Rating, and its offices in Lincoln, Neb., will act as Applied System's office for comparative rating in the U.S., French says.
In other company news, IVANS Insurance Solutions, a division of Applied Systems, launched IVANS Exchange, an online tool for independent insurance agencies to view and manage their carrier download connections. Capabilities of the software include an agency connectivity dashboard, which offers a snapshot of current and available download connections, download transaction volume and newly activated lines of business; a connections report, which allows agencies to review download connections that are inactive and identify download opportunities; and a usage report, which identifies the number of download transactions agents receive per line of business and per carrier.
Vertafore acquired QQ Solutions, a Software-as-a-Service provider of agency management systems and rating solutions. Headquartered in Deerfield Beach, Fla., the acquisition expands Vertafore's rating capabilities in the Sunshine State and Texas. Vertafore says that it doesn't anticipate making any changes in the near term to current products, support or services that its customers trust.
AIR Worldwide released version 3.0 of its catastrophe modeling software platform, Touchstone. New to this version are comparative loss analytics that allow companies to evaluate multiple sets of loss results simultaneously, including results between model versions, different exposure sets and policy terms. Touchstone 3.0 also supports integration of non-AIR models, which will provide the user with alternate views of risk. In other company news, Sirius International Group licensed AIR Worldwide's global suite of catastrophe models in Touchstone. The Bermuda-based reinsurance unit of White Mountains Insurance Group says it leverages Touchstone for detailed loss modeling and advanced geospatial analytics modules for exposure accumulation management.
EPIC Insurance Brokers and Consultants unveiled its next-generation private exchange, coined EXP (The EPIC Exchange Platform) in partnership with employee benefits technology and communications firm Hodges-Mace LLC. The P&C brokerage and employee benefits consulting firm says that EXP delivers multi-option enrollment and online decision support tools through a flexible tech platform, and is suited for firms looking to control costs and streamline compliance.
Global P&C reinsurance provider Ariel Re selected Xuber's reinsurers solution suite for the company's Lloyd's and Bermuda businesses. The six-year contract includes the rollout of Xuber Policy, Xuber Claims, Xuber Billing and Xuber Ceding, for an end-to-end solution. Ariel Re's technology requirements are spread across multiple platforms due to the merger with Lloyd's Syndicate 1910 in 2012. Xuber is working with Deloitte to deliver the implementation and migration service.
Insurity announced enhancements to its Insurance Enterprise View (IEV) solution, which include master and reference data capabilities, structured data integration framework and other new integration tools. These enhancements eliminate the need to develop code components to integrate IEV with any policy, billing, claims, reinsurance, MGA or TPA application, the company says. In other news, New York-based Canopius Underwriting, part of Canopius Holdings, selected Insurity's suite of processing, data and regulatory solutions for its U.S. business, which will be delivered through a Software-as-a-Service model. The Alaska National Insurance Co. also will implement Insurity's Forms Authoring Tool, a component of the Insurance Decisions Suite.
Allied World North America launched FrameWRX, a prescriptive and proactive cyber risk management solution. The offering provides Privacy // 403 SRVS and Privacy // 403 SRVS PRO policyholders with a series of pre-incident risk management services designed to help clients avoid, manage and mitigate privacy and network security-related risks.
Social media risk assessment tool and data provider Social Intelligence launched its Social Media Risk Scoring solution for P&C insurers. The technology provides real-time predictive scores based on the online presence of participating insurance customers. This information can be used to provide discounts, as well as fast-track claims for qualifying customers.