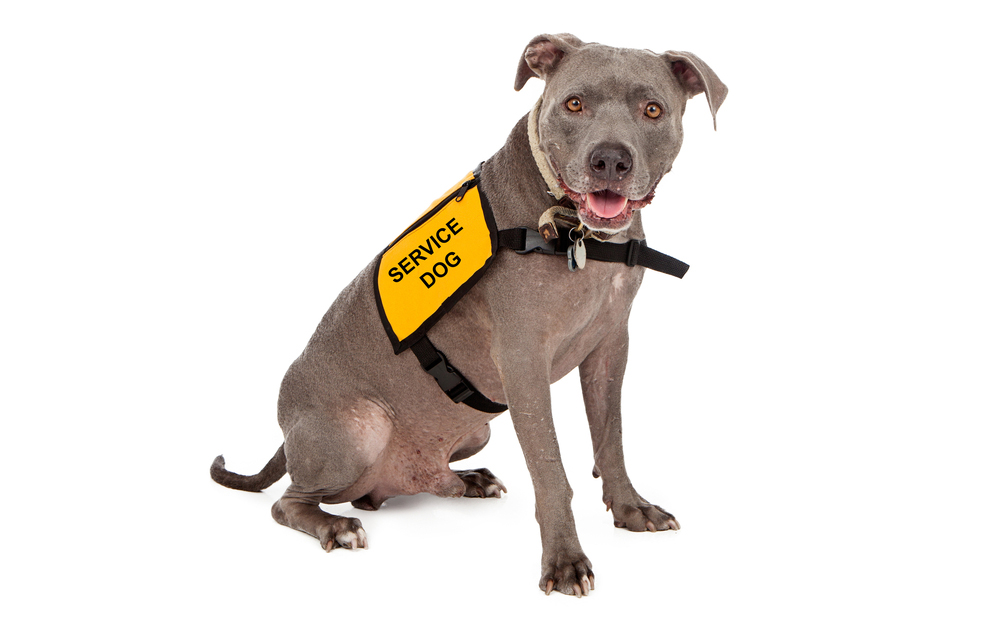 You're either for them or against them — pit bulls, that is.
A lawsuit has been filed in federal court in Oregon claiming that people with disabilities shouldn't be turned down for homeowners insurance because they have pit bulls for service dogs, reports KOB4.
According to the suit, undercover testers from the Fair Housing Council of Oregon made four unsuccessful calls last year to Travelers and to a Portland agency, Lloyd Purdy & Co., telling them they had disabilities and used pit bulls for "assistance animals." The insurer wouldn't give the testers a price quote, even for animals a doctor had approved or that had no history of aggression, reports KOB4.
Pit bulls are among certain dog breeds that have a reputation for aggressive behavior. That reputation is so bad that they are sometimes prohibited or restricted — one source claims 700 U.S. cities have anti-pit bull regulations. But many argue against that stereotype, including the White House, which in 2013 issued a statement saying research shows breed-specific bans are "largely ineffective and often a waste of public resources."
In most states, insurers can opt not to insure homes with pit bulls, or charge more to insure those homes. According the Michael Barry, a spokesperson for the Insurance Information Institute (I.I.I.), insurers are wary when it comes to pit bulls because damage awards for dog attacks "can get very expensive in a hurry."
However, in recent years, many have been training dogs from the breeds under the "pit bull" label as service dogs for disabled people, says KOB4. The lawsuit, filed in Portland, says that when it comes to making accommodations for people with disabilities, the federal Fair Housing Act prohibits providers of housing or housing services — including insurance companies — from turning down a request for homeowners insurance based on the breed of a service animal. Insurers would have to show proof that the conduct of the animal in question is a threat to humans or property in order to turn homeowners down for insurance.
Travelers and Lloyd Purdy & Co. have not made a response in court to the lawsuit, and a trial has not been scheduled.