When you hear the word "apprentice" do you picture Donald Trump and his television show, "The Celebrity Apprentice"? Or do you have a vision of the plumber or electrician who made repairs at your home?
Thanks to a new program established by Zurich Insurance Group, you might soon begin to look at apprenticeships differently. On June 9 Zurich announced that, in partnership with William Rainey Harper College, a community college in Palatine, Ill., the company has started an apprenticeship program to bring new entrants into the insurance industry. The apprentices will get academic credit for their work experience, and the classroom experience will be integrated into what they need to know as Zurich employees.
The U.S. program, modeled after Switzerland's highly successful national apprenticeship system, will draw on the successes of Zurich's pre-existing program in Switzerland. In 2014, 94 percent of those who had completed their apprenticeship went on to find employment within Zurich.
"We have firsthand experience from Zurich's Swiss roots of understanding how to get relatively new entrants into the workplace early and interested in what we do," said Brian Little, head of Human Resources for Zurich North America. Many Zurich executives themselves started as apprentices. Zurich chose to partner with Harper College because of the institution's extensive experience with apprenticeship programs in other industries, he explains, and because of its location close to Zurich's North American headquarters in Schaumburg, Ill.
How does the apprenticeship differ from a traditional internship? The apprentice is actually a paid employee who works for Zurich and also gets academic credit in a program that provides a deeper understanding of the company and the insurance industry over several years. Traditional internships are usually very short and are often unpaid.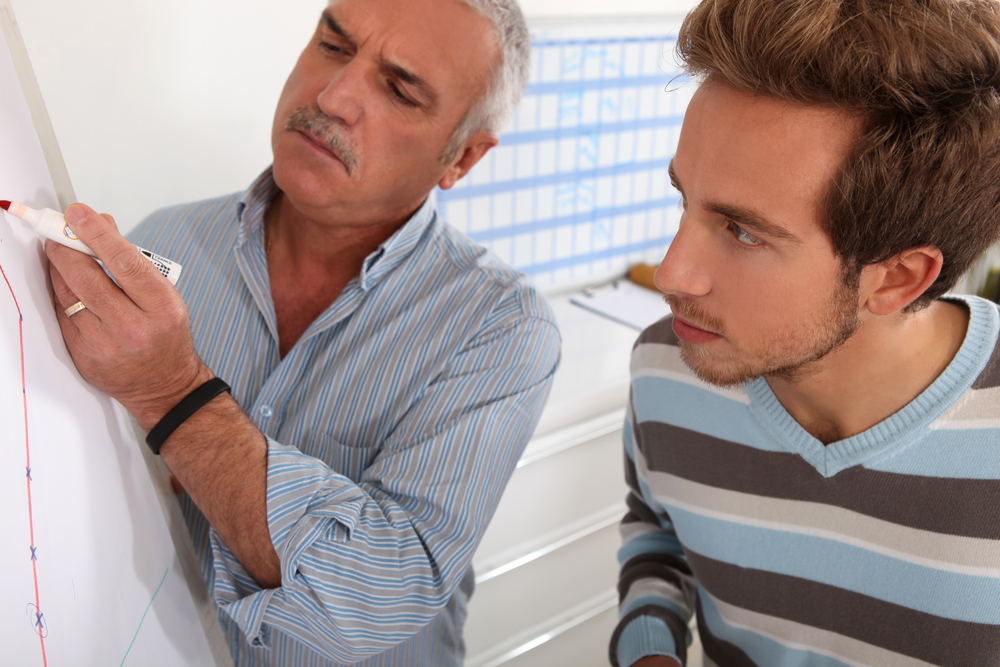 (Photo: Shutterstock)
'Earn and learn'
"The apprenticeship is the ultimate 'earn and learn,' experience," explains Dr. Maria Coons, vice president, Harper College. "Employers want students to have not only academic credentials but also work experience, and this is perfect combination of the two." Apprentices will gain meaningful work experience—and a paycheck—at Zurich and earn academic credentials from a fully accredited community college that they can then take to a four-year school.
How will the program work? The curriculum is being designed to integrate the classroom experience with what the apprentices need to know at Zurich. For example, the classic introduction to business course includes case studies of companies in industries that may not be applicable to Zurich's situation. Coons says, "In the apprenticeship program, Harper College can contextualize the case studies to the insurance industry and to what Zurich needs the students to know."
Coons explains that Harper College has open admissions with a testing process, especially for math placement. College admissions counselors are encouraging applicants who they think will be good candidates, and Zurich also is recruiting for the program. Ultimately, Coons explains, the decision rests with Zurich because the student/apprentice is the company's employee.
The apprentices will be able to gain skills, earn academic credit for what they've learned, and turn that into a career. "That not only helps Zurich," Little said, "it also helps the insurance industry from a talent perspective." He notes that although the main focus is on claims and underwriting, the apprentice will have exposure to different jobs and roles within Zurich, eventually reaching a mutual decision of the best position.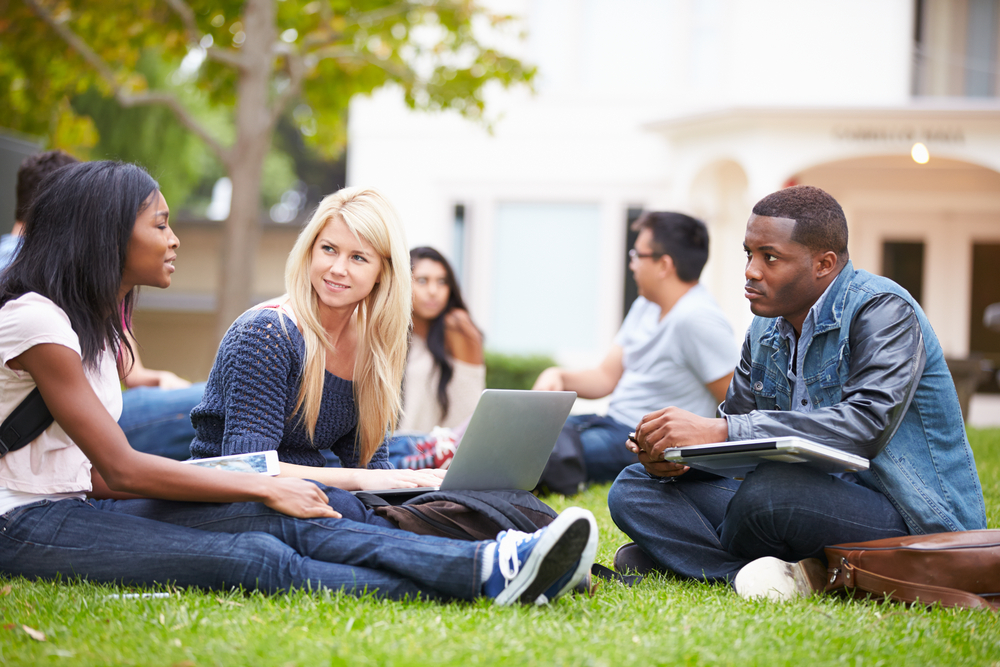 (Photo: Shutterstock/Monkey Business Images)
Partnership with Harper College
Little believes that the partnership with Harper College is a good one because the college already has a process in place to help students complete their degrees. The apprenticeship program coordinates with Zurich's existing tuition reimbursement program, he adds. The partnership helps fund the student's educational process more quickly and more directly. It also will provide opportunities for the apprentice to obtain industry certifications along the way.
Another reason to partner with Harper is the network that the college has with other community colleges. "Our hope is that this program will be replicated throughout the U.S., which will be good for the industry" Little says. Zurich wants to encourage other insurance companies to participate in this type of partnership. "We want to get more people into the business and excited about what the insurance industry does. We have great opportunities in our industry," he adds.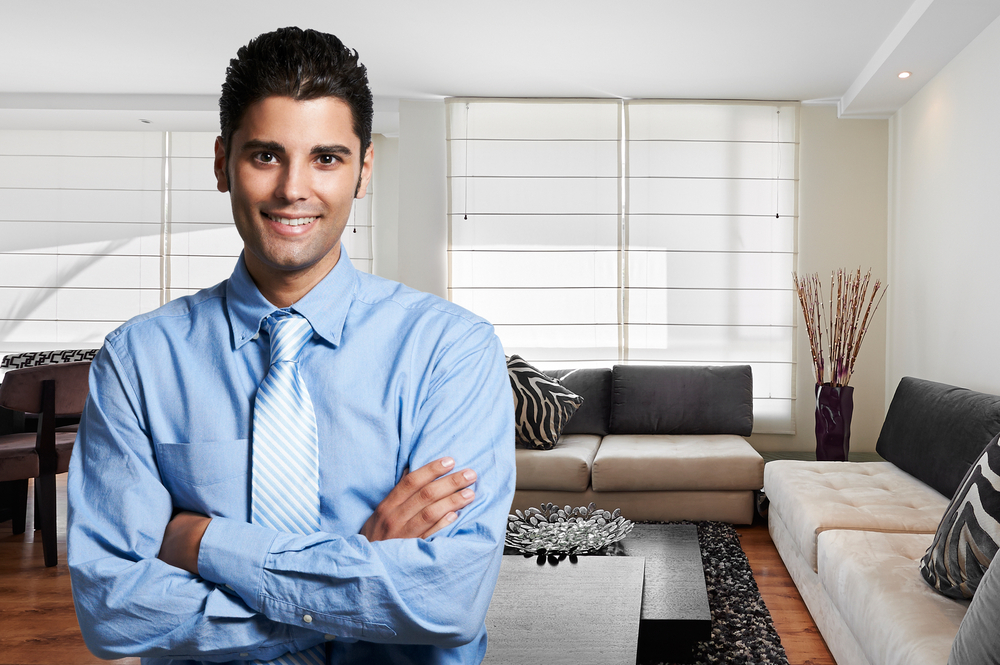 (Photo: Shutterstock)
Typical student/apprentice
When asked about the typical student, Little explains that Zurich is looking for people who are hungry for success, able apply what they learn, and able to translate that into real-world experience. Good communication and people skills are essential. "We want good learners, not just good students, and those who want to be part of a team," he adds, noting that there is very little you can do in the insurance industry by yourself.
Although many community college students are recent high school graduates, Zurich is open to people from all walks of life, not focused on any particular ages, Little says. The apprenticeship program might be suitable for someone who has been downsized or who has a four-year degree and hasn't decided what career path to follow. "It's about fit more than anything else," he says. "The person has to be looking for an insurance career at Zurich."
The unique thing about the program is that it isn't the typical career path you would think of for an apprenticeship, Coons observes, but it is in the "sweet spot" of what she believes an apprenticeship program should be. If you want employees to be successful in your organization, often you have to "grow your own," she says. "I applaud Zurich for approaching the issue of recruiting new talent this way."