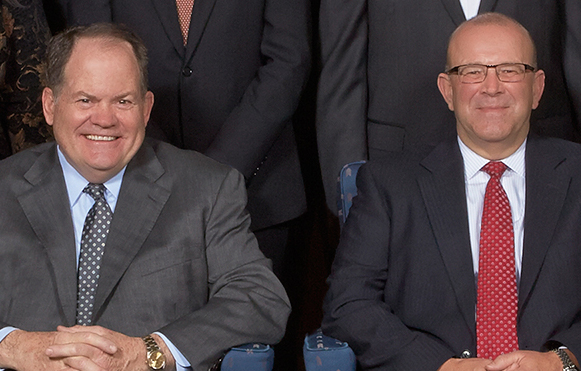 State Farm's Edward Rust is stepping down as chief executive officer, the insurer announced in a news release last week. Rust will be succeeded by Michael Tipsord, currently the company's chief operating officer.
Rust has been CEO of State Farm since 1985 and is the company's longest serving CEO. Under his tenure, State Farm almost doubled its policies and financial service accounts, and the company's financial strength grew from $10 billion to more than $80 billion, reports CI News Now.
Rust began at State Farm in 1975 as a management trainee at an office in Dallas. In 1981 he was named vice president, and in 1983 he became executive vice president and chief operating officer.
[Related: State Farm profit falls 19% as car underwriting loss widens]
Tipsord has been with State Farm since 1988, and became its vice president in 2002. He currently serves as COO and president, and will assume the role of CEO in September when Rust steps down.
Rust will remain with State Farm as chairman of the board.