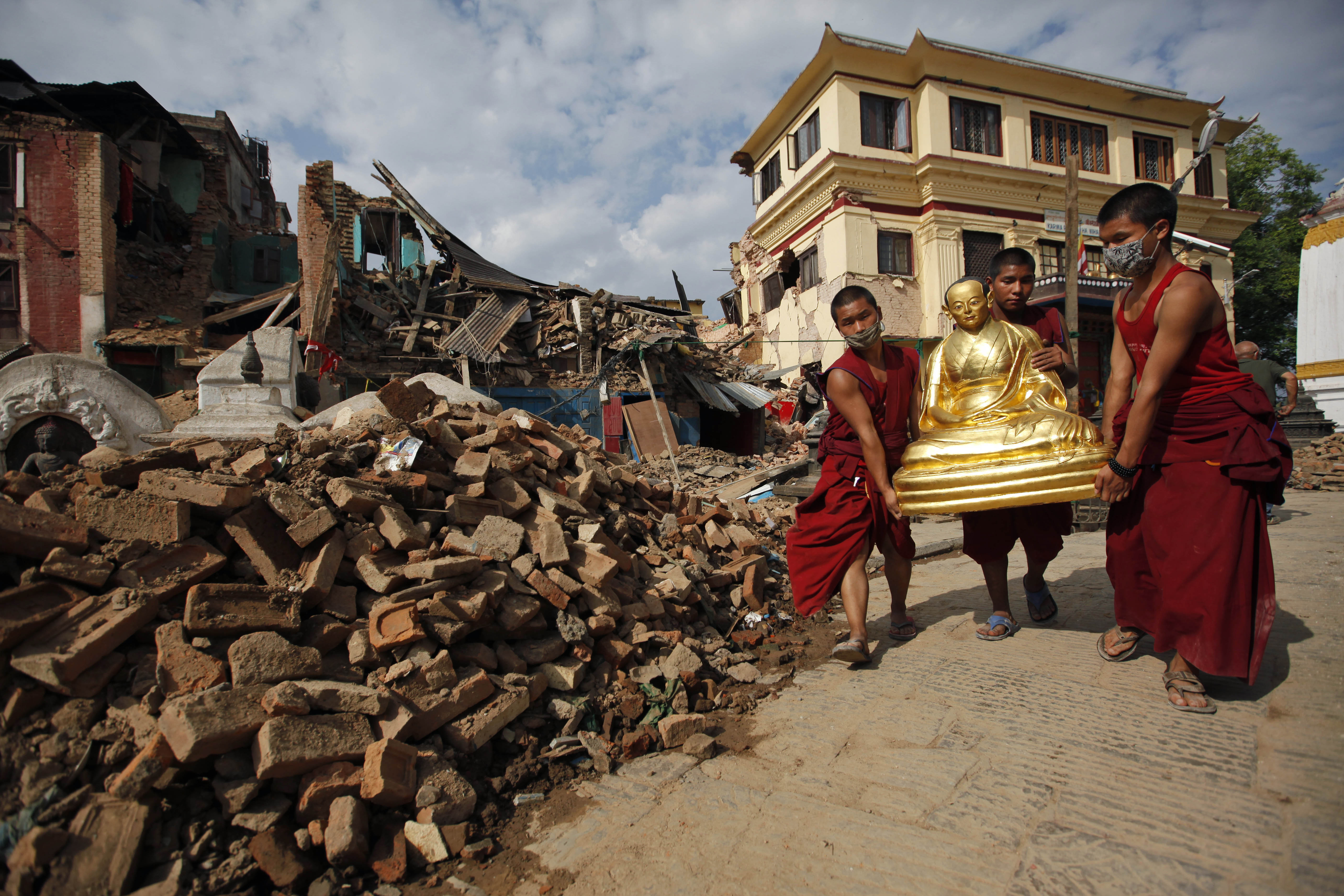 The Himalayan nation of Nepal was rocked by a 7+ magnitude earthquake on April 25, a disaster that killed more than 7,000 people and injured scores more in the impoverished Asian nation. Thousands of structures in the capital city of Kathmandu were reduced to rubble, and it is currently estimated that hundreds of thousands of homes and smaller structures were destroyed across the country.
Here in the West, the most-covered impact of the Nepal earthquake was likely the destruction it wreaked on Mount Everest, the tallest mountain in the world, where avalanches triggered by the quake swept away a number of climbers and caused widespread damage on the mountain. At least 17 climbers were killed, including Google executive Dan Fredinburg, and nearly 40 others injured.
A global disaster, to be sure, but for a country like Nepal, which relies heavily on tourism to keep its economy afloat, the aftereffects could linger for decades. It appears the climbing season on Mt. Everest may already be coming to an abrupt, early end due to the avalanche damage, and it will likely take years for the country's other tourism centers to rebuild. In the meantime, tourist dollars are drying up.
Columbia University economics professor Jeffrey Sachs, a special adviser to the United Nations Secretary General and director of Columbia's Earth Institute, addressed the role that insurance could play in this recovery in Monday's New York Times.
"Catastrophes like earthquakes, typhoons, droughts, floods and epidemics pose quantifiable risks," Sachs wrote. "These risks can't be specified with the actuarial precision that underlies home and life insurance, but there is enough precision to allow for insurance coverage. For hundreds of years, Lloyd's and other insurers have been diversifying the risks of even one-time events; natural hazards like earthquakes are not one-time events, but occurrences that return with calculable probabilities. Suppose Nepal's government could have gone shopping for earthquake insurance to cover the large-scale losses and public-sector response after a disaster. Potential underwriters would examine the probabilities of earthquakes at various magnitudes, using the historical record, seismic modeling and assessments of the vulnerabilities of the buildings."