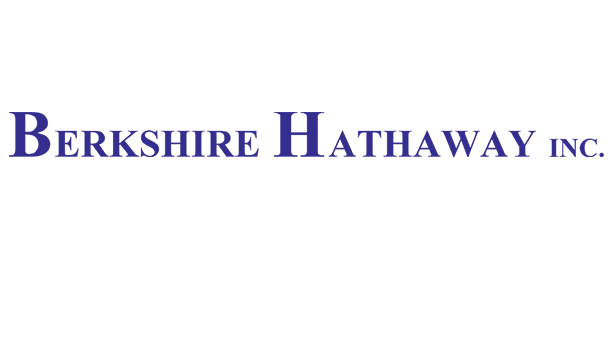 (Bloomberg) — Berkshire Hathaway Inc.'s first-quarter profit climbed 9.8% as lower fuel prices helped the railroad business, and investment income improved because of Chairman Warren Buffett's wager on Burger King.
Net income rose to $5.16 billion, or $3,143 per share, from $4.71 billion, or $2,862, a year earlier, Omaha, Nebraska-based Berkshire said Friday in a statement. Operating earnings, which exclude some investment results, were $2,583 per share, beating the $2,373 estimate of three analysts surveyed by Bloomberg.
Investors gathered in Omaha this past weekend for Berkshire's annual meeting and helped Buffett, 84, celebrate his golden anniversary running the company. When he took control five decades ago, it was a struggling textile maker. He gradually transformed Berkshire into a sprawling conglomerate with operations that now include insurers, utilities, manufacturers, retailers and one of the largest U.S. railroads.
"He's got good, capable managers" running a stable of profitable businesses, said Cliff Gallant, an analyst at Nomura Holdings Inc. "His high-class problem is figuring out what to do with the cash."
Investment income from the insurance segment advanced to $875 million from $720 million, fueled by dividends from Buffett's investment in the combination of the Burger King and Tim Hortons chains to form Restaurant Brands International Inc. Results were also helped by an $857 million gain on derivatives.
Fuel Prices
Berkshire's biggest unit, the BNSF railroad, contributed $1.05 billion to quarterly earnings, compared with $724 million a year earlier. The railroad said last week that it won back market share for grain and agriculture commodities that it lost to Union Pacific Corp. in 2014.
The railroad had struggled with service as harsh winter weather slowed train speeds and a record harvest and more oil shipments boosted demand. Berkshire said that lower fuel prices and improved operating performance helped first-quarter results.
BNSF, acquired in 2010, fits in with Buffett's strategy to own more businesses outright. In the earlier part of his career, he built Berkshire's value having insurance units invest in stocks like Coca-Cola Co. and Washington Post Co. that later surged.
Building Products
The manufacturing, service and retail segment, which includes toolmaker Iscar and chemical company Lubrizol, added $1.12 billion to earnings, compared with $933 million a year earlier. Profit climbed 59% to $230 million at the segment selling building products as the Shaw carpet business and Johns Manville insulation provider benefited from higher sales and lower costs for energy and raw materials.
Profit at the utility unit, Berkshire Hathaway Energy, fell to $421 million from $452 million a year earlier as milder weather limited demand. The business operates natural-gas pipelines that stretch from the Great Lakes to Texas and power companies in states including Iowa and Nevada.
The mix of subsidiaries at Berkshire gives it broad exposure to the U.S. economy. The billionaire has frequently highlighted the prospects for businesses in the country, and wrote in a letter to shareholders in February that its market economy would "continue to work its magic." He cautioned that the gains wouldn't come in a smooth manner.
Van Tuyl
Recent data suggest the U.S. is hitting some speed bumps. Gross domestic product sputtered to a near halt in the first quarter, expanding at a 0.2% annualized pace, Commerce Department figures showed Wednesday in Washington. The weaker- than-forecast result was driven by severe winter weather and a slump in exports and business spending.
Berkshire is showing little sign of pulling back. The company's $15 billion outlay on plant and equipment in 2014 set a record, and Buffett said there will be more opportunities to spend in the U.S. this year. The capital budget at the railroad alone is $6 billion in 2015.
The billionaire also continues to buy more businesses. Last year, he agreed to purchase battery-maker Duracell as well as Van Tuyl Group, a network of car dealerships. Berkshire said in a regulatory filing Friday that it paid $4.1 billion for Van Tuyl.
Book value, a measure of assets minus liabilities, rose to $146,963 per share at the end of March from $146,186 three months earlier. Buffett has said the figure is a useful, though understated, gauge of how much Berkshire is worth. Cash increased to a record $63.7 billion on March 31 from $63.3 billion three months earlier
3G Deals
Buffett has been using Berkshire's cash hoard to help finance deals. In 2013, he partnered with buyout firm 3G Capital to take ketchup maker H.J. Heinz private. Then, in March, Heinz announced that it was buying Kraft Foods Group Inc. with stock and $10 billion in additional funds from Berkshire and 3G.
The transaction is poised to create a packaged-food colossus with more than $25 billion in revenue. Buffett's firm will own a little more than a quarter of the business. 3G also led the deal that joined Burger King and Tim Hortons.
Some of Buffett's stock picks faltered in the past year. American Express Co. and International Business Machines Corp., two of the biggest holdings, have slipped more than 10% in the last year. Coke is little changed in the last 12 months.
Berkshire's own shares have come down from their record high in December. Class A shares have slipped 4.5% to $215,800 from the end of last year.