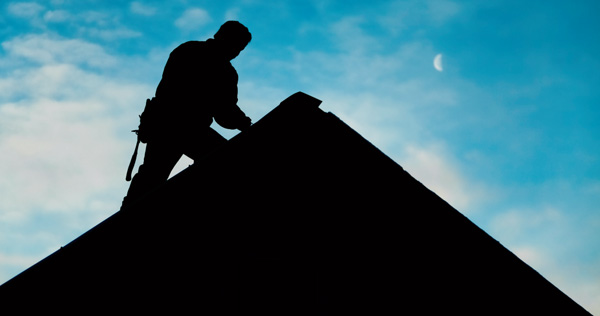 Following the brutal winter many of us have just experienced, the idea of spring is a welcome change. However, spring can bring its own set of problems, from an increase in tornadic activity to heavy rains.
While coverage for direct physical loss of or damage to covered property caused by or resulting from windstorm or hail is a standard feature of property insurance forms, there are other ongoing losses that may result from windstorm and hail damage that should also be considered. Water damage, mold and the effects of power outages can come into play once the storm is over. But there are some less obvious perils in the aftermath of a storm that insureds may also face.
For example, a homeowner who suffered hail damage to her roof probably did not expect to become embroiled in a workers' compensation suit, but that's exactly what happened in Hoff v. Industrial Claim Appeals Office, No. 13CA1798, 2014 WL 5034507 (Colo. App. Jan. 15, 2015).
Norma Hoff owned a house she used as a rental property. She and her husband contracted with Alliance Construction to repair hail damage to the roof of the home. Without Hoff's knowledge, Alliance subcontracted the work to MDR Roofing, Inc. Hernan Hernandez, an employee of MDR, was working on Hoff's roof when he fell 25 feet from the top of a ladder and sustained serious injuries. When he made a claim for medical and temporary total disability, MDR's insurer—Pinnacol—denied the claim because the policy had lapsed due to failure to pay premiums. Hoff and Alliance did not carry workers' compensation insurance.
Before starting the roofing job, Alliance had obtained a certificate of insurance verifying that MDR had workers' compensation insurance through Pinnacol. A few months later, Pinnacol sent a letter to MDR stating that the insurance was going to be cancelled if payment was not received by March 2, 2011. MDR's owner said that he never received the letter and that a relative had signed for it. Pinnacol's agent, Bradley Insurance Agency—which had issued the certificate to Alliance—also received a copy of the letter.
MDR did not pay the outstanding premium, and the policy was cancelled. Cancellation letters were sent to MDR and Bradley but not to Alliance. The policy cancellation effective date was March 3, 2011, and Hernandez fell on March 10, 2011. On March 11, 2011, MDR's owner paid to have the policy reinstated and signed a no-loss letter, even though he was aware that a loss had occurred the previous day.
The policy was reinstated, and MDR filed a claim for Hernandez's injuries. Pinnacol contested the claim and cancelled the policy. It was determined that MDR's owner's failure to disclose the injuries when he signed the no-loss letter constituted material misrepresentation, so the reinstated policy was void. With no workers' compensation insurance in effect, the administrative law judge found Alliance and Hoff jointly liable for the claimant's benefits.
Hoff appealed the opinion and contended that Pinnacol was estopped (barred) from denying Hernandez's benefits because its agent, Bradley Insurance Agency, issued a certificate to Alliance, which Hoff claimed obligated Pinnacol to notify Alliance that the policy had been cancelled. Hoff also claimed that she and Alliance relied on the certificate.
Pinnacol countered that Hoff had no standing to challenge the cancellation of the policy. The court said that in order to establish standing, Hoff must show that she sustained an injury and that the injury was to a legally protected interest. The court found that Hoff demonstrated that she has suffered sufficient injury—liability exceeded $300,000—so unless Pinnacol was held liable for the benefits, Hoff would bear significant liability.
As for the second prong, Hoff asserted that she was the beneficiary of certain promises made by the issuance of the certificate, making her claim independent of Pinnacol's policy provisions or the requirements of the Workers' Compensation Act. The court stated that Hoff's substantive claim was promissory estoppel, which "encourages fair dealing in business relationships and discourages conduct which unreasonably causes foreseeable economic loss because of action or inaction induced by a specific promise."
The court said, contrary to the administrative law judge's findings, that Hoff did not have to show that the certificate was issued to her but that she could be considered an indirect beneficiary of the promise. The court also concluded that the certificate required notice to Alliance and that the disclaimers in the certificate were invalid. Alliance obtained the certificate to protect itself and Hoff from this type of liability. Though Hoff showed that she had standing, the court did not find that Pinnacol was estopped from denying coverage.
Part of the case was remanded to resolve factual issues relating to promissory estoppel, so what started out as some hail damage to an insured's roof continues to be drawn out in court for the homeowner.
While not all storm damage claims end up in workers' compensation litigation, insureds should be careful to ensure that anyone they hire to make storm-related repairs is properly insured.