Recently, a broker e-mailed me with a question I had not yet heard. A homeowners' association was seeking to equip security guards with body cameras. She asked, does this impact the guard firm's liability and, if so, how?
Body cameras have quickly become a hot-button issue for law enforcement and policymakers, and now they are poised to become a private security and insurance issue, too. There is certainly a chance for increased liability with the use of body cameras among private security officers, but in the long run, it may be a boon to insurers, security guard firms and the people they protect.
Agents and brokers should consider these insurance issues as body cameras begin to be used by private security forces.
1. Invasion of privacy exposure
Surveillance cameras of any kind raise questions about privacy. Indeed, cities or states usually have laws regarding the videotaping of others without their knowledge. A person recorded by a body camera may attempt to sue the guard's security firm or the business contracting the guard for invasion of privacy. This increases the invasion of privacy liability for security firms, but most commercial general liability policies offer this coverage.
To limit this exposure, security firms and businesses with security guards should check with local law enforcement and legal counsel before equipping guards with cameras. Further, it is crucial guards notify individuals they are being recorded. Firms also will need to put in some kind of protocol to prevent guards from being able to copy videos and post on social media, as well as policies and procedures for when recording happens and how long footage will be retained.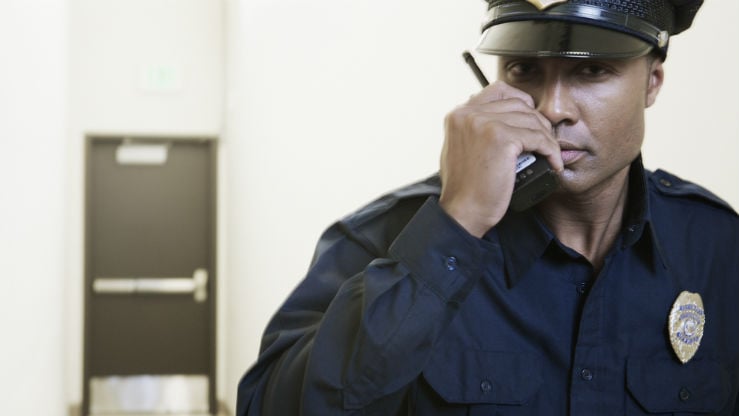 2. Contracts
If worded correctly, security firms' contracts with their clients further protect them from invasion of privacy allegations and other exposures. Brokers can play a role in reviewing contracts for insurance red flags.
If a company asks its security contractor to begin equipping guards with body cameras, the security firms should request third-party indemnification. The contract should include "hold harmless" language, only holding the firm responsible if a guard is negligent. So, if a shopping mall asks guards to begin wearing cameras, the guard firm is responsible for equipping the guards with cameras, but mall management must hold the security firm harmless in the event of an invasion of privacy suit.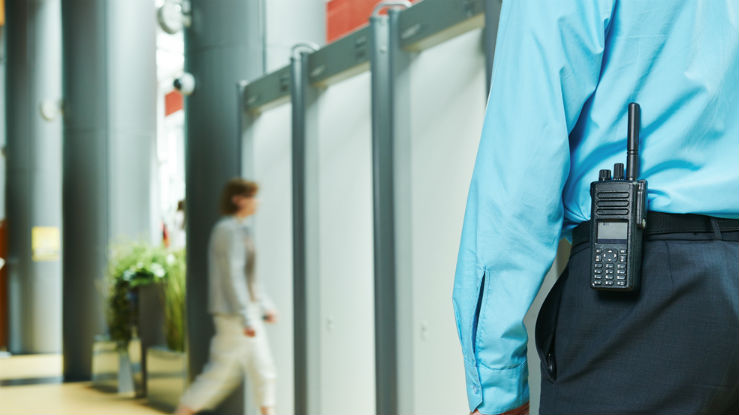 3. Claims handling
The use of body cameras has the potential to reduce the number and severity of insurance claims by security firms. Not only will the knowledge they are being watched help some guards behave more professionally, but the footage can assist in claims handling. Frivolous excessive force suits against guards are common. With body camera footage, security firms can eliminate the "he-said-she-said" element and clearly depict whether or not excessive force was used.
Of course, this can either be a very good or a very bad thing, depending on the guard's behavior in the dispute. But if the guard acted professionally and appropriately, the body camera footage will shut down or settle claims more quickly and reduce defense costs or expenses.
Related article: 6 trends to watch in the security guard industry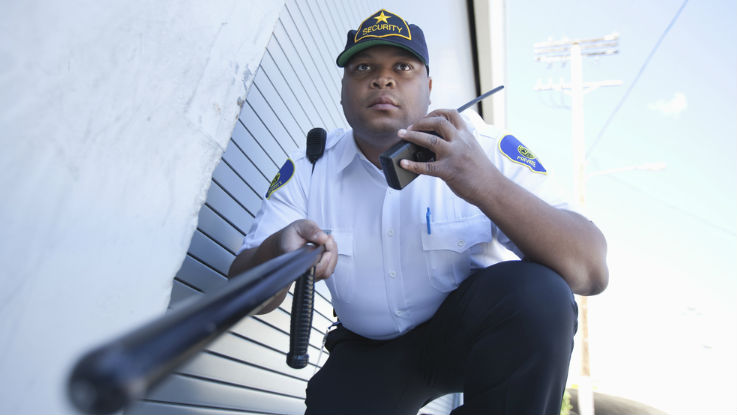 4. Risk management
Body cameras cannot combat poor training or unskilled guards. In fact, they can increase liability, making it easier for negligent or erroneous acts to be discovered. Brokers should make this trade-off clear to their clients.
However, this presents an opportunity to encourage security clients to step up training as a risk management tactic. Ongoing training is a crucial component of reducing the severity and frequency of insurance claims. Body camera footage can be used as a training tool, providing a real-world demonstration of best practices and improper procedures. Firms can also use it to identify patterns of behavior that lead to claims, well before any trouble arises.
With security cameras, as with many new technologies, there are some negative consequences to consider alongside the improvements they are intended to inspire. But for much of the security industry, the cameras should be a help rather than a hindrance.
Tory Brownyard is president of Brownyard Group, a program administrator that pioneered liability insurance for security guard firms more than 60 years ago. He can be reached at tbrownyard@brownyard.com or 800-645-5820.