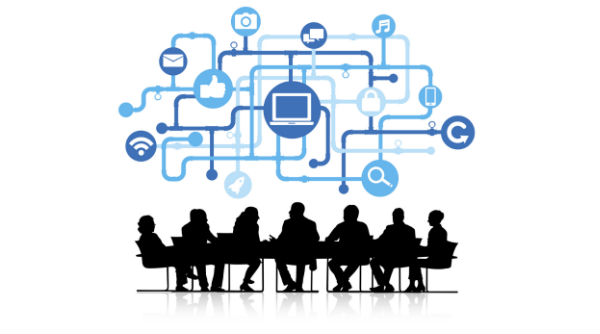 Agents know that the best and easiest way to grow their business is with cross-selling. However, most agencies only sell, on average, two or less policies per account. According to a Bain & Co. study, new customer acquisition can cost five times more than retaining an existing customer. Despite knowing this, the cross-selling conversation just doesn't happen.
But with the right approach and tools, increasing your policy-to-account ratio no longer has to be left to chance or the comfort level of the customer service rep on the phone. In fact, discerning customers' and/or prospects' areas of interest or pain points is exactly one of the strengths automated e-mail marketing was created to address.
Marketing keeps your business top of mind with your customers by periodically sending out informational e-mails, which also positions your agency as knowledgeable and caring. Secondly, providing carefully crafted information and links to additional material leads customers down the marketing funnel.
By giving information on insurance and risk, then asking questions based on the prospect's responses, you will understand their interests, which are often tied to life events—new home, new child, retirement, a major purchase, etc.
There is profit in knowing your customers well, but finding time to make those contacts and have those conversations with each of your clients is challenging. An automated e-mail marketing system will free the limited time your staff has and identify low-hanging fruit that's ideal for cross-selling.
How automated e-mail works
Most automated marketing systems send auto responder campaigns. These are a series of e-mails that deploy at predetermined intervals in a particular order which then can branch off to more targeted topics depending on how an individual recipient responds to a particular e-mail.
Your best approach to creating the proper campaign is to first identify two or three end points. Let's say you want to promote your Homeowners insurance products or Umbrella to your existing clients or prospects.
The next step is to write the e-mails. Write them as though you are meeting with each person individually; keep it educational and informal. Start the e-mails from a broad topic that could be tied to something seasonal or current, which means once you have the campaign created and running, you'll need to update the first e-mail to keep it fresh.
The series of e-mails should cover different topics so your agency builds credibility and a reputation of its expertise. Each one should have a call to action, such as a link that takes readers to specific information on your website or blog. If this action is taken, the software stops the first campaign and starts these readers down a different path specific to their interested topic, which is an opportunity to request a call or follow up.
There are a number of products on the market that provide automated marketing features. Constant Contact is probably one of the most widely used, but others such at Mailchimp, Aweber, GetResponse or OfficeVP are worth investigating, as well. A key element for insurance agents is to find a system that can integrate with your agency management system because that's where your database of clients already exists. I would recommend looking at software from Agency Revolution and AgenciesOnline that are specific to this industry. These two are designed for insurance agents to use and have pre-built campaigns for different target audiences.
If you are struggling with the current personal lines market or if you are looking to offset the volatile commercial lines market, then cross-selling and growing your policy to account ratio is the path to take. The technology is there to support you.
Rick Gilman is executive director of the Personal Lines Growth Alliance. Contact him at Rick@RGGCommunications.com.