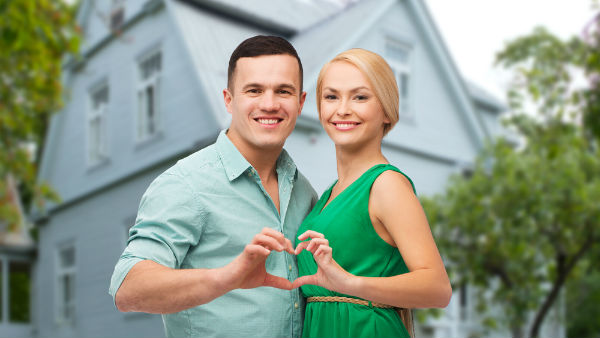 Love and marriage, love and marriage,
Go together like a horse and carriage.
This I tell ya, brother,
You can't have one without the other.
When Frank Sinatra originally recorded the Sammy Cahn/Jimmy Van Heusen song in 1955, "Love and Marriage" became a huge hit. Yet, like many once-popular notions, those lyrics seem nostalgically quaint in our current world. And that analogy! I love my wife, but if I told her I considered our relationship to be just like a horse and carriage, the only remaining question would be exactly how many days would pass before I regained consciousness in the intensive care unit.
Even in this traditional month of Valentine's Day and all things romantic, the world has clearly moved on in its definition of commitment and relationships. Except, it seems, in the personal lines universe. Doctor Who's Tardis must have malfunctioned once again, because the personal lines forms are clearly living in the last century—at least as pertaining to who is an insured.
For example, here is the applicable policy wording from the current homeowners form, ISO HO 3 05 11:
Definition A.
In this policy, "you" and "your" refer to the "named insured" shown in the Declarations and the spouse if a resident of the same household. "We", "us" and "our" refer to the Company providing this insurance.
Evidently when it comes to homeowners policies, coverage and marriage still go together.
The ISO personal auto policy (PP 00 01 01 05) has the same language, with one interesting additional requirement:
If the spouse ceases to be a resident of the same household during the policy period or prior to the inception of this policy, the spouse will be considered "you" and "your" under this policy but only until the earlier of:
1. The end of 90 days following the spouse's change of residency;
2. The effective date of another policy listing the spouse as a named insured; or
3. The end of the policy period.
When it comes to auto, you better not only be married, but you better still be living together!
Here are a few salient facts from the latest U.S. Census Bureau surveys:
In 1970, the percentage of households who fell under the category "Married with children" was 40.3%; in 2012 it was 19.6%.
"Married without children": 1970 – 30.3%; 2012 – 29.1%
"Other family": 1970 – 1.7%; 2012 – 6.1%
The total percentage of "married" dropped from 70.6% of all households recorded to less than half (48.7%). Clearly that is still a significant percentage of the marketplace, but the trend is clear. Regardless of the demographic makeup of the remaining households—single, living alone; adults living together; blended families in which the parents haven't married—the key fact for us is that the policies we offer on a daily basis were never designed to fit this new reality "as is."
Let me be clear: I'm not raising this as a moral or judgmental discussion. Whether we personally consider all these changes an advancement in civilization or proof of marriage's decline is not the issue. The key issue is the reality that we have a growing multitude of insurance consumers counting on us for professional advice and counsel who no longer fit the "resident spouse" mold. When we try to adequately protect 21st century individuals and their households with last century insurance policy language, disaster is imminent.
Plus, this shifting household landscape goes far beyond the legal relationship of two consenting adults. Consider this additional definition from the ISO Homeowners form:
Definition B.5.
"Insured" means:

a. You and residents of your household who are:
(1) Your relatives; or
(2) Other persons under the age of 21 and in your care or the care of a resident of your household who is your relative;
b. A student enrolled in school full-time, as defined by the school, who was a resident of your household before moving out to attend school, provided the student is under the age of:
(1) 24 and your relative; or
(2) 21 and in your care or the care of a resident of your household who is your relative;
So who else may be living in an insured's household today that the standard form's language has left on the coverage curb? Here are a few examples represented among my own friends, family and neighbors:
A resident non-spouse "significant other"
Resident children of the "significant other"
Non-resident spouses and relatives
Non-relative residents
Relatives of a former spouse who no longer lives with you (it's not unknown for the former in-laws to remain close to an insured following a divorce, particularly when grandchildren are present)
A former spouse who is still resident (not unknown in a tough financial situation, or when custody of children is shared).
Add in the usual array of possible roommates, boarders, and tenants, and the personal lines coverage recommendation fields are either white unto harvest or flirting with disaster.
Regular readers know I'm a "white unto harvest" guy myself, so gap-filling coverage arrows should be a key part of your 21st century household personal lines quiver. For example, here are two key homeowner possibilities:
Carrier underwriting options: Much of the "resident spouse" trap that threatens non-spouse significant others can be erased by adding the significant other as a named insured to the homeowners policy. At what point, if ever, will a carrier be willing to do that? A given time period of stable residency? Although it may appear logical, there is a huge difference in coverage exposure to a carrier for property and liability when an insured acquires a long-term cohabitant. Then why do all those underwriting worries—and premium considerations—seem to miraculously disappear when the couple invests in a marriage license?
If a carrier, for whatever valid underwriting reasons refuses the "named insured" option, then the non-owner needs at a minimum an HO-4 (renter's policy) or, if available, the descriptively named HO 04 58: Other Members of Your Household.
If Frank Sinatra and Sammy Cahn were to record today, the song might go something like this:
Love and marriage, love and marriage,
Have gone the way of the horse and carriage.
Even if you're a Dad or Mother,
It's up to you to wed or other.
And whither they goest, their insurance should go also.
You can't get much more romantic than that.
The Director of Global Claims with Aon Risk Solutions, Jennifer Peck discusses the global claims landscape at the 19th annual America's Claims Event, June 17-19 in Austin. For more information, click here and use Code PC360AE & Save $100.