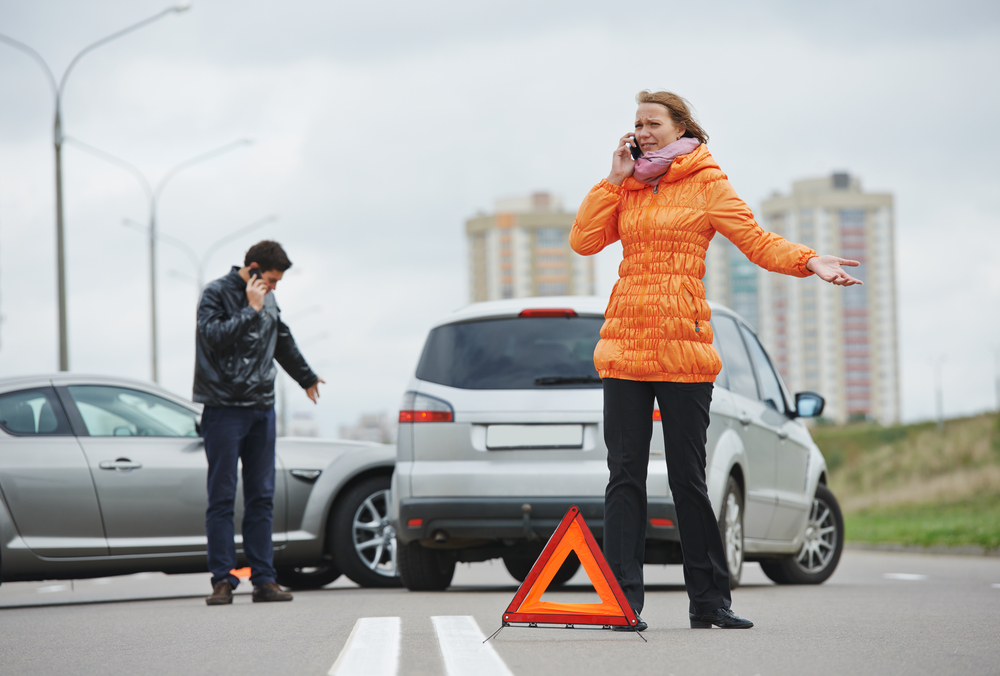 If you have a crash, be prepared to shell out some serious cash for your car insurance the next time your premiums are due – and how much more you'll pay depends on where you live.
According to a new study by InsuranceQuotes.com, drivers who have a single accident can expect to pay approximately 41% more for insurance after making a single $2,000 claim. The average jumps three percentage points from the 2014 rate of 38%.
Filing a second claim will cost you even more – as much as 93% – because your likelihood of filing another claim increases substantially. "It's important to understand that increased premiums aren't a penalty, but a shift in your risk moving forward," explains Mike Barry of the Insurance Information Institute.
The good news is that most of these premiums only apply if you're at fault. If another driver is responsible, then his or her insurance will cover the claim and your rates should remain the same.
Geography definitely impacts how much drivers will pay after a crash. Residents of Massachusetts will see the largest jump with an average premium increase of 76%, compared to 67% just a year before. Following closely behind Massachusetts are California (+75%), New Jersey (+62%), North Carolina (+52%) and Minnesota (+48%). Maryland drivers will only see about a 22% increase after filing a claim.
Doug Heller, an independent consumer advocate with the Consumer Federation of America, says that Massachusetts and California have "the most prohibitive insurance regulations in the country" because of the factors insurers can use when determining premiums. Proposition 103, passed by voters in California, places significant restrictions on the information insurers can use to determine auto rates, which includes a ban on using credit scores. Instead, insurers must determine their rates based on an insured's driving safety record, the average miles driven per year and the years of driving experience.
Massachusetts auto insurers have been prohibited from using non-driving related factors such as gender, age, marital status, income or education when they establish premiums. Maryland drivers pay lower rates because insurers can use these factors and others – like their credit score and occupation – to help determine rates.
With an average claim cost of $15,443, bodily injury claims are significantly higher than the average property damage claim of $3,231. The reason for the difference, says Barry, is that hospitals and doctors generate larger bills than body repair shops. Increases after a bodily injury claim range from a high of 86% in California to a low of 22% in Maryland. Massachusetts comes in at number two with an increase of 83%.
Comprehensive claims cause the least amount of change to premiums since their average cost is lower and "because they're the result of something beyond the driver's control," explains Heller. The InsuranceQuotes.com study found that the average increase was only about 2%, although South Dakota drivers will see an average increase of 11%.
Fortunately, the increases don't stay on a policy forever, but most drivers can expect to see them reflected in their premiums for at least three to five years. After that, Barry says, owners should begin to see a drop in their premiums to pre-accident rates if they haven't filed any additional claims.