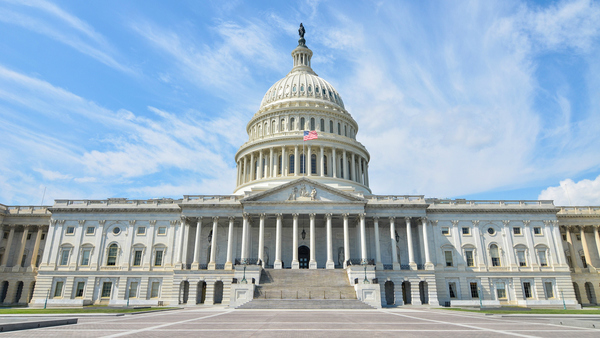 President Barack Obama signed into law a six-year reauthorization of the Terrorism Risk Insurance Act (TRIA) Monday night. TRIA had expired on Dec. 31 after the Senate failed to authorize the bill in December.
The Independent Insurance Agents & Brokers of America (IIABA or Big "I") praised the bill's passage. "It's been a long time coming, but the Big 'I' has been vigilant for our members and consumers and today's action by the President on this bipartisan legislation marks a tremendous victory for our association and the rest of the industry," said Bob Rusboldt, Big "I" president & CEO.
The bill increases the amount needed in total losses before the TRIA program kicks in from the current $100 million to $200 million, at a rate of $20 million a year beginning in 2016. The bill also raises the federal government's mandatory recoupment from $27.5 billion to $37.5 billion, increasing by $2 billion each year beginning Jan. 1, 2016. For all events, the bill would raise the private industry recoupment total from the current 133% of covered losses to 140% of covered losses.
Other industry groups issued statements in support of the legislation:
Nat Wienecke, senior vice president, federal government relations for the Property Casualty Insurers Association of America (PCI) says that the organization "Applauds President Obama for quickly enacting The Terrorism Risk Insurance Program Act of 2015 into law. Today's bill signing is a momentous occasion for consumers, taxpayers, and our members. This long-term legislation will minimize market disruptions, maintain the availability and affordability of terrorism insurance for consumers, and protect taxpayers."
"After several years of delivering testimony, lobbying and developing initiatives that allow RIMS members to voice their concerns regarding TRIA's expiration, our hard work was finally rewarded," says RIMS President Rick Roberts. "We are thrilled that Congress and President Barack Obama finally realized that this federal backstop is more than just an insurance issue. TRIA offers all organizations that do business in the U.S. financial protections to cope with the very real and unsettling devastation caused by terrorism, as well as the confidence to remain focused on their objectives."
Charles M. Chamness, president and CEO of the National Association of Mutual Insurance Companies, says "With the threat of terrorism continuing to be all too significant, it is vitally important that our nation employs every measure to protect ourselves and to ensure that we can recover should the worst happen. The program created under the Terrorism Risk Insurance Act ensures that we can continue to build and develop our communities knowing that we will be able to recover if attacked."
"A well-functioning private terrorism insurance marketplace has been preserved because Congress and the Administration made TRIA's reauthorization an immediate priority. The program, which has overwhelming bipartisan support, will continue to protect our nation's economy against major acts of terrorism. AIA thanks Congressional leadership and the Administration for moving so quickly to reauthorize TRIA," says The American Insurance Association President and CEO Leigh Ann Pusey.
NARAB
The bill also includes agent licensing reform, with the National Association of Registered Agents and Brokers (NARAB II) legislation that establishes a permanent NARAB.
This legislation would build upon regulatory experience at the state level, promote greater consistency in agent and agency licensing, and ease the burden that many agents face in doing business across state lines. A board of state insurance commissioners and industry representatives will govern NARAB.
"Attention now turns to implementation of NARAB II," says Charles Symington, Big "I" senior vice president of external and government affairs. "The Big 'I' will continue to lead the charge as we have since NARAB II was first introduced in Congress. While this may take some time, the Big 'I' looks forward to working on implementation of this important new law that will provide relief for agents and brokers as well as increased choice for consumers."