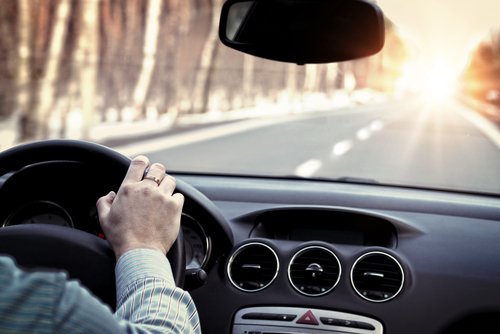 General Motors' hands-free communication and vehicle safety service, OnStar, has partnered with Progressive Insurance to collect driver assessment data to not only provide drivers with a snapshot of their driving habits, but also grant drivers the opportunity to seek insurance discounts from Progressive.
The new connected vehicle services will allow OnStar subscribers a chance to reenroll in a program that provides a detailed driving assessment spanning a 90-day evaluation period. The assessment, which will be provided only to OnStar subscribers, will detail their driving performance in important driving metrics, and will further indicate how they compare against an aggregate of anonymous subscribers also participating in the program. From there, OnStar will provide driving tips based on areas that have potential for improvement.
Following the assessment, qualifying subscribers can share their driving data and evaluation information with Progressive through its Snapshot program. While this program is voluntary, participating customers could receive discounted and personalized insurance offers from Progressive based on their driving habits.
"Two major aspects are different with the OnStar partnership from the traditional Snapshot program," says Dave Pratt general manager of usage-based insurance at Progressive. "The first is that a driver does not have to plug the device into his car. OnStar provides all of the data to us at Progressive. The second difference is OnStar's new driver safety service. When customers sign up, they get a report of their driving habits. At that point, if a driver chooses to share their data with Progressive, we'll calculate the quote. You'll find out how much you're saving before committing to a Progressive policy."
The program measures data including total mileage, the time of day people drive (as late night driving is much more dangerous), and the frequency of hard breaking events, which are calculated using mileage and speed readings. From there, Progressive, as well as OnStar, can show drivers the safety and impact of their general driving habits.
"The driving assessment is meant to help people better understand how they drive and give them feedback on how to be better, smarter drivers. Progressive Insurance also is available to provide interested drivers any discounts that may be available to them based on their driving assessment," says Greg Ross, director of business development and alliances, global connected consumer experience for GM.
"This is the first time we can use actual driving behavior to deliver valuable important feedback to subscribers who want this information. This new service truly shows the power of the connected car."
Like the Progressive Snapshot program, the partnership with OnStar is subject to explicit customer consent. "This is a voluntary program, so you have the choice to participate. We don't collect any data until a customer says that they want to participate. We also have a separate privacy policy for Snapshot, and we don't share the data with any third parties, "Pratt says.
"The beauty of this program is that control is in the hands of the customer," says Ross. "If they wish to participate, we'll inform them of their driving behavior and then they're able to choose if they want to share their information with an insurance provider."
According to Pratt, those who do participate will likely receive a discount. Approximately two-thirds of the people who participate in the program earn a discount of about 10%, equaling an average of $150 in savings per year. Furthermore, drivers in most states will not see a rate increase, even if their driving history reveals some unsafe driving practices.
"We are looking beyond traditional expectations of car makers and insurance providers, toward helping people be smarter drivers," said Pratt. "Providing drivers with feedback benefits consumers by making them more aware of their driving behavior, saving them money and keeping the roads safer. This program makes it easier than ever for consumers to take advantage of the latest in-car technology and the leading usage-based insurance program."
OnStar currently offers subscribers Low Mileage discounts through other insurance companies, but these Low Mileage programs do not require the collection or use of driver assessment data. Progressive Insurance is the first insurance company that will use OnStar data to offer these driving based-discounts. The program will be available for all 2016 GM models, most 2015 models, and select 2013 and 2014 models. Progressive's OnStar program is expected to launch this summer.