The insurance industry has embraced technology in its attempts to make purchasing and managing claims easier for its customers. Now adjusters are coming online as well.
The number of mobile devices are expected to surpass the world's population in 2020 by a towering 4 to 1 ratio, and insurers have turned to native apps, gaming and informational mobile websites to help cull more customers to their business.
"The one that can jump ahead of the path is the one that's going to be more what I call 'technovative' and appears to be more innovative and technologically advanced," said Dr. Kit Yarrow, author of Decoding the Consumer Mind, in a former interview with PC360.
But, while insurers have slowly been adapting to these new technologies, there has been very little progress in the adjusters' market to help them manage their workloads.
"The demand for the consumer to, I guess, manage their life through their mobile device and their insurance policy, buying a policy and making changes to their policy is the next logical step," said Tom Slimak, Chief Business Development Officer for Property Damage Appraisers (PDA). But adjusters, Slimak said, have not been afforded the same ease.
"Trying to fit my schedule with the vehicle owner's schedule was always a challenge, and that's not just on the auto side but particularly on the heavy equipment side. Trucks just can't afford to be down that long," said Slimak, speaking also as a former adjuster, himself.
It's that timing problem that gave PDA the opportunity to develop a mobile option that could ultimately circumvent the timing issue, giving clients who work with heavy machinery more power in the process.
PDA has introduced a "game changer," they say, for adjusters and their clients, with a web-based application called "PDA Xpress." It allows for clients to take pictures of their damage and send off to a network of 600 appraisers and get a response to their claim within hours.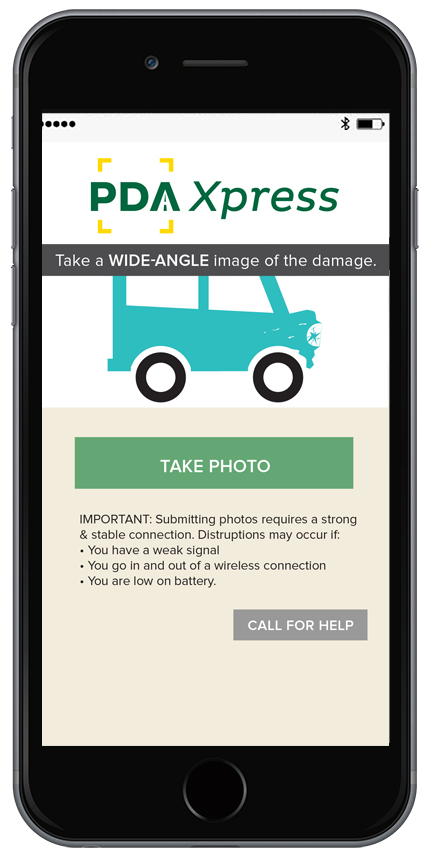 Similar apps are available for clients to take pictures, make notes and send to their adjusters after an accident, but most are antiquated at this point.
Besides PDA Xpress, though, there are no other mobile tools readily made available for adjusters, specifically, and their clients.
"The key differentiator between PDA Xpress and other solutions that are out there is that in not all situations is there a viable option to write the appraisal off of those notes," says Slimak. "What PDA has in place is our nationwide network of appraisers, so when you have those situations that just aren't that adequate to write the estimate, we will dispatch one of our field appraisers to handle our assignment."
PDA is also expecting to increase their technology efforts, by partnering with businesses that work directly with appraisers, such as salvage yards that can submit information on parts through PDA Xpress. The process can help expedite the claims process by pushing a totaled vehicle into a salvage yard that can take pictures of the vehicle, send them to PDA which then adjusters can use to estimate further claims.