The number of vehicles earning either of the two top safety awards from the Insurance Institute for Highway Safety (IIHS) jumped to 71 for 2015, up from 39 in December 2013. What's more, the number of winners in the top category—TOP SAFETY PICK+—has increased by 11 for 2015, despite a tougher standard for front crash prevention, according to IIHS.
Although the bar has been raised for TOP SAFETY PICK+ by IIHS, the criteria for TOP SAFETY PICK are unchanged from 2014. To earn that rateing, a vehicle needs a "good" or "acceptable" rating in the small overlap front test and a "good" rating in each of the Institute's four other crashworthiness evaluations: moderate overlap front, side, roof strength and head restraints. The 2015 TOP SAFETY PICK+ designation is awarded to vehicles that meet those criteria and also have an available front crash prevention system that earns an "advanced" or "superior" rating.
[Click here to jump right to the list of safest vehicles.]
For 2014, vehicles could qualify for TOP SAFETY PICK+ with only a "basic" rating for front crash prevention. Warning systems that meet the NHTSA's performance criteria but don't include autobrake qualify for a "basic" rating. For an "advanced" or "superior" rating, vehicles must stop or slow down without driver intervention before hitting a target in IIHS tests at 12 mph, 25 mph or both.
"This is the third year in a row that we are giving automakers a tougher challenge to meet," says IIHS President Adrian Lund. "The quest for TOP SAFETY PICK and TOP SAFETY PICK+ awards is driving improvement in the small overlap front crash test and getting manufacturers to offer automatic braking technology on more and more vehicles."
As a result of the change in criteria for 2015, IIHS announced that 15 vehicles that qualified for 2014 TOP SAFETY PICK+ are now simply TOP SAFETY PICK winners. In all, there are 33 TOP SAFETY PICK+ winners and 38 TOP SAFETY PICK winners.
"Although forward collision warning on its own is a valuable feature, we decided to tighten our criteria to encourage manufacturers to offer autobrake. Systems that don't require a driver response to avoid or mitigate a crash have the most potential for reducing crashes," Lund says. "Nevertheless, the models that are losing their plus signs are still great choices for safety, as are all the TOP SAFETY PICK winners."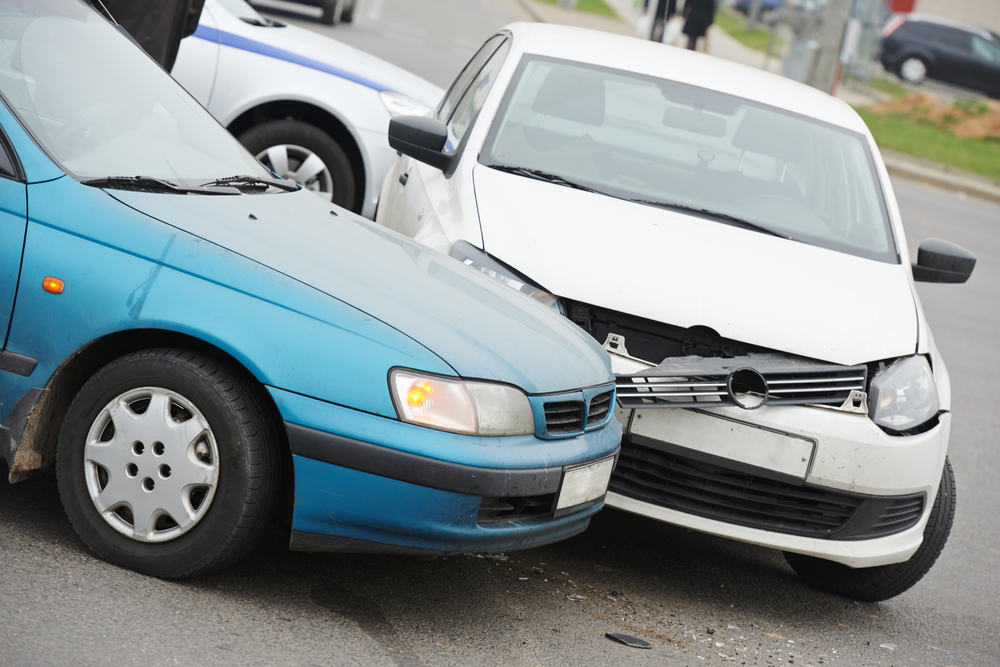 What is 'the small overlap challenge'?
IIHS explains that most vehicles produced in recent years have had little trouble with the Institute's moderate overlap front, side, roof strength and head restraint tests. The small overlap front test, which replicates what happens when the front corner of a vehicle collides with another vehicle or an object such as a tree or a utility pole, represented a new hurdle when it was introduced in 2012. The test is difficult because the crash forces bypass most of a vehicle's energy-absorbing structure. But small overlap crashes are common in the real world, so IIHS wanted to push manufacturers to look for solutions.
For 2013, IIHS continued to award TOP SAFETY PICK ratings to vehicles that earned "good" ratings in the four older tests, regardless of their small overlap ratings. Those with "good" or "acceptable" small overlap ratings earned TOP SAFETY PICK+. Only 13 vehicles managed it at the beginning of the award year.
Since then, automakers have steadily increased the number of "good" or "acceptable" small overlap ratings by factoring in the test when they redesign a vehicle or introduce a new model and by making modifications to the structure and airbags between redesigns.
Manufacturers are employing some common strategies when it comes to beefing up structures for small overlap protection. In one case, the door frame was strengthened, and the side frame under the fender was reinforced. The beefed-up side frame ties into the main frame rail, producing an additional load path for energy absorption. In another case, the front bumper was extended and the door frame strengthened. In addition, structure was added to better tie the door-hinge pillar to the frame rail.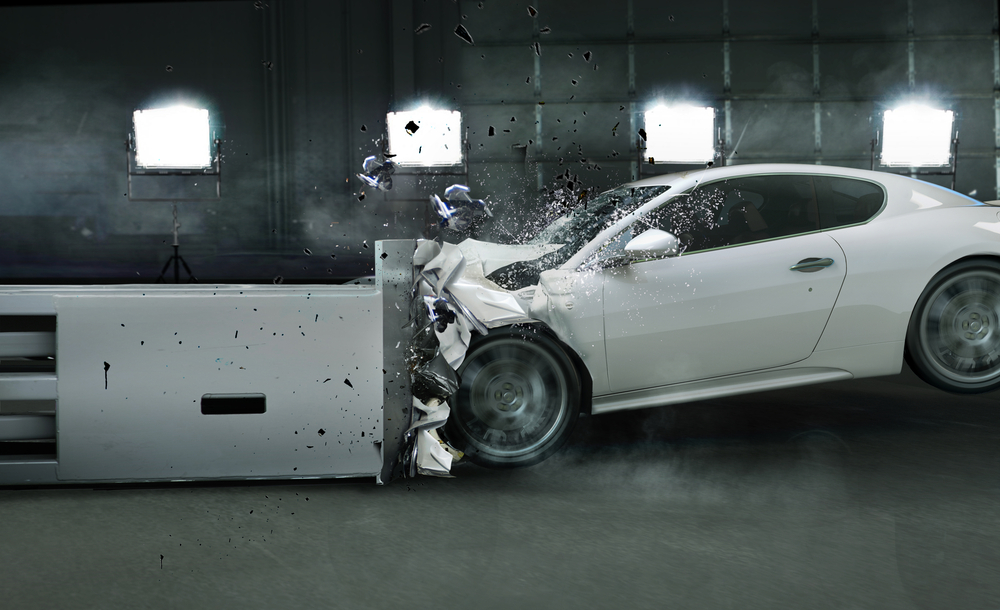 Increase in front crash prevention
The list of 2015 TOP SAFETY PICK+ winners shows that front crash prevention systems with autobrake are spreading quickly throughout the industry. In total, there are 27 superior-rated 2015 models and 33 with an advanced rating. IIHS explains that some of those vehicles don't qualify for TOP SAFETY PICK+ because they don't meet all the crashworthiness criteria.
Most of the TOP SAFETY PICK+ winners earn the award only when equipped with optional front crash prevention systems. However, when not equipped, they still meet the crashworthiness criteria for TOP SAFETY PICK.
Click here to see the complete list of vehicles that earned the safety awards. If you decide to buy or lease one of the vehicles on this list, be sure to ask your automobile insurance carrier whether you qualify for any special discounts.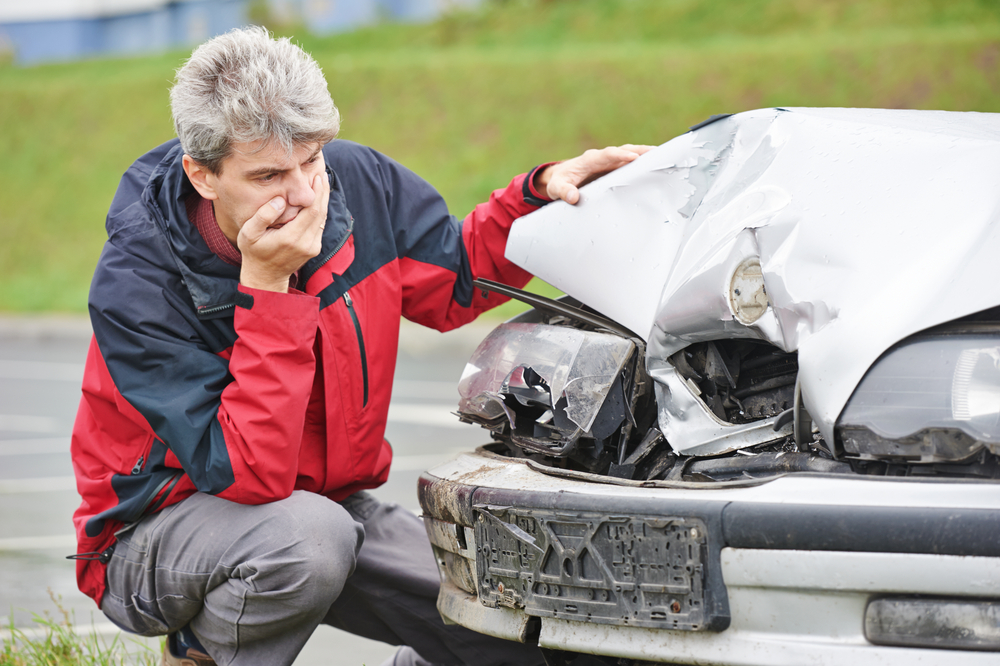 Safer cars, and fewer deaths from motor vehicle accidents. Are these stats related?
In findings that may be related to improved safety features, the National Highway Traffic Safety Administration (NHTSA), part of the U.S. Department of Transportation (DOT), released the 2013 Fatality Analysis Reporting System (FARS) data on Dec. 19, showing a 3.1% decrease from 2012 and a nearly 25% decline in overall highway deaths since 2004. The estimated number of people injured also declined by 2.1%.
Earlier in 2014, DOT provided grants totally approximately $1.6 million for public education and enforcement initiatives to improve pedestrian safety to help communities combat the rising number of pedestrian deaths and injuries that have occurred from 2009 through 2012. DOT also kicked off its annual "Drive Sober or Get Pulled Over" holiday awareness campaign by releasing a new mobile app to help people who have been drinking get a safe ride home, which also should reduce roadway fatalities.
For 2013, there were only 1.10 deaths per 100 million vehicle miles traveled, down from 1.14 deaths per 100 million vehicle miles traveled in 2012. The 2013 FARS data also shows that:
The number of passenger vehicle occupants killed in crashes declined by 3% to 21,132, the lowest number on record dating back to 1975. Passenger vehicles include passenger cars, SUVs, minivans and pickup trucks.
Pedestrian fatalities declined by 1.7% to 4,735, but remain 15% higher than the record low of 4,109 pedestrian fatalities in 2009.
The number of people killed in distracted-driving crashes fell to 3,154 in 2013 from 3,380 in 2012, a 6.7% decrease. The estimated number of people injured, however, increased by 1% compared to 2012.
Alcohol-impaired-driving fatalities decreased by 2.5% in 2013, accounting for 31% of the overall fatalities in 2013.
FARS contains data for a census of fatal traffic crashes within the 50 states, the District of Columbia and Puerto Rico. To be included in FARS, a crash must involve a motor vehicle traveling on a trafficway customarily open to the public and must result in the death of at least one person (occupant of a vehicle or a non-motorist) within 30 days of the crash.