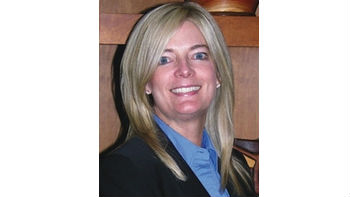 Spencer Re, a Spencer Capital Holdings company, announced Tina Youngblood Mallie has joined the firm as CEO. Mallie also serves as vice chair of Spencer Capital Holdings.
"Tina's reputation and experience in the insurance industry is exceptional, and we are confident that her leadership will spur expansion and growth at Spencer Re," said Ken Shubin Stein, chairman of Spencer Capital Holdings. "There are many opportunities in the market that Tina is well-positioned to capitalize on."
Mallie joins the company from loss adjustment and claims management firm Cunningham Lindsey, where she served as U.S. CEO. She has previously worked at Zurich Insurance Group, where she was the first woman to lead the largest business unit for Zurich in North America. She has also served as chief of staff. Global partner affairs leader for PricewaterhouseCoopers LLP, and her career first began as an associate professor of accounting with tenure for Miami University. Mallie holds a Ph.D. in accounting with a minor in cognitive psychology from the University of Tennessee. She has also received her MBA and BSBA in accounting from Tennessee Technological University.
"Having served as vice chairman of the holdings company for several years I recognize the potential that Spencer has, and know that under Ken's leadership we will continue to grow the company successfully in the Berkshire Hathaway style," says Mallie. "As CEO of Spencer Re, I plan on not only helping to grow the reinsurance business but also fostering the culture of high integrity that drew me to the firm in the first place."