Aug. 18, 2012 is a day I'll never forget—the day I discovered what "giving back" truly means.
Just a few weeks prior, I'd been flipping through the brochure for the annual Workers' Compensation Educational Conference (hosted by the Workers' Compensation Institute in Orlando), and I saw a brief paragraph that described a new addition to the program. Unlike the many educational programs and networking opportunities found at conferences, this was a volunteer work day at a place called Give Kids the World (GKTW). I was intrigued.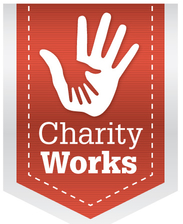 I learned that GKTW provides memorable, magical, cost-free experiences to children with life-threatening illnesses and their families. The Village is a 70-acre resort in Kissimmee, Fla., that features 144 Villa accommodations, entertainment attractions, whimsical venues and fun activities specifically designed for children with special needs. With the help of many generous individuals, corporations and other organizations (including the Workers' Compensation Institute, which helps support its efforts) as well as partnering wish-granting organizations, GKTW has welcomed more than 132,000 families from all 50 states and more than 75 countries.
I signed up for the work day, and 29 other unsuspecting conference organizers and participants and I loaded up on a bus and headed off to GKTW. The temperature was just under 98 degrees, but the humidity and dead still air made it feel closer to 125. As we unloaded from the bus, we were informed that we would be pulling weeds and doing landscaping projects; you can imagine our reaction. Despite spending the morning pulling weeds and trimming trees, I left GKTW with a permanent imprint on my heart. I had the opportunity to observe the kids and their families as they were at the camp—and what I saw was a sea of smiles as my ears were filled with the sounds of laughter and happiness.
Immediately afterward, I signed up to become an individual volunteer at GKTW. My very first assignment was in the kiddy spa; I'd had a particularly stressful day at work, and I was grouchy as I spent 90 minutes in traffic to get to the camp. When I arrived, the volunteer coordinator reminded everyone to forget whatever was going on in our own lives, to put on a smile and to remember that the magic is real. I did as instructed, and four hours later I'd applied more than 25 temporary airbrushed tattoos, given 10 makeovers, provided two hand massages and applied nail polish on at least eight little girls. This one-on-one work was emotionally intense: The arms I held in my hands were frail and tiny from illness and the tough treatment regimes used to fight them. In some cases I had to maneuver my hands and arms around tubes and oxygen tanks so that I could apply the makeup or tattoos.
Each child was precious and thrilled to receive special attention. One little girl was near tears and lethargic when she came in—her mother explained that it was very difficult to get her to smile. With a lump in my throat, I began applying a little sparkly eye shadow and lip gloss. Her hair was just growing in after months of chemo and she refused to look in the mirror. I held her hand and asked her to look up at the mirror with me, and that's when a smile began to creep across her face. She reached out and touched her sticky pink lips, and pretty soon I had a full-toothed grin facing me in the mirror.
My time spent with GKTW since then has been a wonderful journey. There's simply nothing else in this world that gives me the joy I experience when I'm working on a project for the organization or volunteering at the Village, and through my work at GKTW I have met some amazing people from around the world, all with their hearts in the right place. I've discovered that volunteering pulls down many of the barriers that make developing friendships a slow and lifetime process: When you volunteer, you find yourself with like-minded people and bonds develop very quickly.
Since that group of 30 insurance/legal/medical professionals headed out to GKTW on that hot August day, we've returned each year during the conference. By 2013 we had 90 people working at the Village, and by 2014 we had 238. I hope to double that number in 2015. GKTW depends upon an average of 1,500 volunteers per week: There are only three gardeners/landscapers and two painters for 70 acres with a multitude of buildings. But, volunteers are not the only thing that GKTW needs. They also depend upon financial donations.
For this reason, in August 2014 I organized the first WCI Give Kids the World Dinner Gala and Silent Auction. Five months of intense planning paid off: 265 attendees bid on more than 70 donated silent auction items and we raised $21,612. WCI made an additional $10,000 contribution to GKTW, and our partner for the volunteer morning, Gallagher Bassett Services Inc., donated another $5,000. I was amazed at the enthusiasm and generosity of our attendees. Whether it was an insurance company purchasing a table to entertain clients or a medical devices company donating a gorgeous purse for the auction, the compassion and interest in this event was impressive. I can't wait to do it again next year, and make the event even bigger and better.
If there's one thing I've learned, it's to never underestimate how much of an impact volunteering will make on your life. It may take a little while to find something that's the perfect fit for you, whether it's something related to animals, homeless shelters, cancer wards or children, but take a look around you and find a place to share even half a day a month or whatever works in your schedule.
The joy you will receive in exchange for your time is priceless.