The equation is pretty simple, when you think about it: There are those who have nothing, and those who can help them—and when charity works, the story should be heard.
Our cover feature this month delivers the first salvo in a high-profile campaign to recognize the charitable efforts of the insurance industry, which to date has not truly received its due. It's also the kickoff of an effort by the National Underwriter Property & Casualty brand to share stories of the countless good works being done by those in the business of insurance. Which seems fitting, given that the annual benefit dinner hosted by the Insurance Industry Charitable Foundation's Northeast Division is set for Dec. 10 at New York's Waldorf Astoria.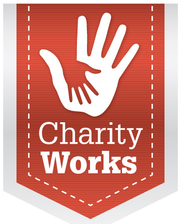 Intended synergy in the timing? Not actually. I wish I could say I possessed that level of cunning, but I'll take it.
The thing is, the insurance industry can sometimes be incorrectly perceived as a collection of companies that take more than they give. For many, insurance coverage—be it home, auto or other protections—is in many cases a mandatory purchase, and those who never have to file a claim will never see a return on that investment.
Altering that misperception begins with opening a dialogue about how insurance professionals regularly help folks who need it most, year-round—and we aim to accomplish that by sharing those goodwill stories on our web portal.
Let me be clear: I'm not talking about handing out a license to mindlessly pound one's chest here—especially at the corporate level—when taking credit for charitable work. I've seen cases of the "charity brag" time and again in my career, and it's cringe-inducing. I once was called onto the carpet by my editor-in-chief at the time, over a call during which one small-time corporate donor demanded to know when his name would appear in the newspaper, publicly acknowledging his gift to our paper's campaign that raised money for children's charities in Staten Island.
Even as a young reporter, I had a low tolerance for such grandstanding. I called him on it.
"Can I ask you a question?" I said. "Are you donating to the campaign because you want to help children, or are you doing it to see your name in the paper?"
Cue my invitation to the editor's office, less than an hour later.
"Did you really ask him that?" my boss asked, genuinely stunned.
"Yes, I did," I replied.
"Well … you can't!" he said, flabbergasted. "Don't ever do that again." End of conversation.
Two decades later, I maintain that keeping people honest is part of a journalist's job—and so is telling great stories.
That's where you come in.
This month, we're launching on PropertyCasualty360.com a special landing page titled "Charity Works" that will serve as a national platform for precisely this kind of personalized storytelling—a place where everyone from the corner independent agent to the biggest broker, carrier or other entity can share tales of how their actions changed lives. It will be about people, about real, human interaction. Real emotions. The kind shared by many of the subjects in our cover feature, which begins on p. 22.
Let me tell you what you will not find on the "Charity Works" landing page: press releases or canned statements. That's not what this editorial project is about. What it is about is sharing stories of how people in the insurance business take the time to give something back—and the individuals they help.
If you have such a story to tell, I encourage you to share it with us and your fellow industry members. Send it to charityworks@summitpronets.com, and we will post them as our workflow allows. Please bear with us as we get things off the ground; if you don't see yours appear right away, don't worry. It will appear in time. We thank you in advance for your patience.
Meanwhile, I wish each and every one of you a safe, joyous holiday season and a Happy New Year. Here's to great things in 2015.