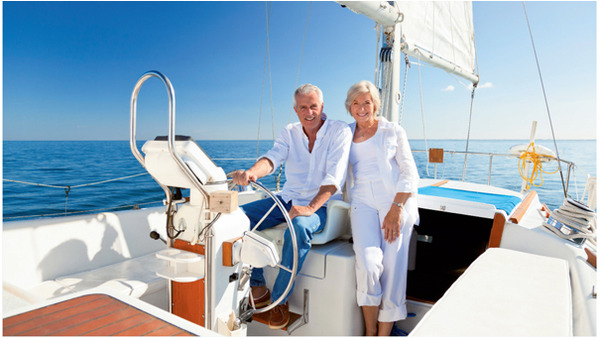 As a staunch supporter of the independent agency channel and someone who is proud to serve the IIABA, I am inspired when I see agents and other professionals banding together to help one another become more successful. Recently, I had the opportunity to witness an extraordinary example of this while attending the inaugural PRMA Summit in Chicago.
The Private Risk Management Association (PRMA) is an independent, not-for-profit "community of collaboration" that is dedicated to growing the high-net-worth (aka, private client) personal risk management niche through education, awareness and advocacy. The group was started by veterans in the niche who recognized that a significant percentage of wealthy Americans do not have comprehensive risk management programs in place that reflect their unique needs and significant assets. Launched in March of this year, PRMA has already attracted nearly 350 members from across the United States, representing disciplines that include insurance (carriers & independent agents), wealth management, fine art appraisal & advisory, personal security, and various others.
Nearly 200 professionals from 28 states packed a ballroom at The Westin Magnificent Mile for the association's first annual conference known as the PRMA Summit. Among them were 108 licensed agents and brokers, as well as 39 carrier representatives, including senior members of high-net-worth specialist insurers ACE Private Risk Services, PURE, Fireman's Fund and AIG Private Client Group.
The first day of the Summit was designed to help attendees understand how to create more value for their high-net-worth clients and their centers of influence. In the process, I found it refreshing that a number of challenges that agents face were addressed by speakers and discussed openly within the audience. For example:
Accessing wealthy clients with significant assets to protect is difficult, as is securing their loyalty. What can I do to access more and earn their loyalty? In her presentation, "A Macro View of the High-Net-Worth Universe," Hannah Shaw Grove, co-founder and executive editor of Private Wealth magazine, provided data that showed 80.5% of clients with a net worth in excess of $10 million find their advisors (including insurance and risk management professionals) through other professional advisors. She also noted that only one third of the super rich consider themselves truly loyal to most categories of advisors. The one interesting exception to that rule: Fine art advisors have a loyalty rate that is double the average of others. Fortunately, Grove offered insights on how to create more value that will result in greater access to advisors and their clients, as well as earn coveted levels of loyalty and referrals.
Consumers are more self-directed and access more information than ever prior to making a purchase or choosing a provider. How do we most effectively influence the perception consumers have of us? Larry Linne, co-author of Brand Aid and CEO of Intellectual Innovations, laid out a plan to help attendees manage their personal brands. Following Linne's talk, "Branding a HNW Practice: Creating Your Own Memorable Brand," I walked away with a practical strategy to take greater control of the way others perceive and positively differentiate me, as well as a number of insightful tips to create a LinkedIn profile that attracts new business.
How can I close more sales and deliver more value for my clients? Sales and leadership training consultant Andrew Crawford, tackled this issue head on by identifying a number of key "trusted advisor" behaviors that help increase client loyalty and attract new business. He reviewed the importance of focusing conversations on the clients' success and tailoring solutions to preserve or enhance their lifestyle. Following his talk, I find myself gauging my effectiveness as a trusted advisor by asking myself three questions he offered in the session: Am I being proactive, am I being courageous and am I truly focused on my client's success.
How do we capitalize on, rather than fall victim to, the rapidly changing world in which technology and millennials are having a huge impact? I had the privilege of co-hosting an interactive town hall session titled "A Brave New Digital World: The Future of Personal Insurance," with my friends Ron Berg, the executive director of IIABA's Agents' Council for Technology (ACT), and Jim Kane, SVP of Personal Insurance at USI. Throughout the session, many attendees in the audience shared how they deal with common issues like whether and how to effectively incorporate remote staff into our organizations; how to leverage e-signatures in our business processes; how to address the growing concern over data security; and, how to attract and retain talented milliennials, and "bridge" them to more seasoned employees with completely different work habits and preferences.
As you can tell, day one of the Summit offered a number of valuable skills and insights that are applicable in the high-net-worth niche and beyond. Day two gave attendees the ability to enhance their technical skills and knowledge directly related to the managing the unique risks of the wealthy by offering classroom style sessions like:
Demystifying the Family Office – An Insider's View
The Pitfalls of Managing International Risks
Protecting & Insuring Fine Art Collections
The Complexities of Insuring Private Aircraft & Private Yachts
The Evolution of the Flood Insurance Program
Advising the High Net Worth on Security Related Issues
It was impressive to me that the content for these sessions was curated and instructed by PRMA members and friends, commercial experts in their fields willing to share their expertise for the benefit of others and the category at large. Several attendees told me they left these sessions with innovative or insightful solutions to "real" risks or other issues they raised with the expert presenters.
As part of PRMA's commitment to help members enhance their expertise (and be widely recognized for doing so), the association introduced a new education platform, inclusive of a two-level professional designation program.
Achieving the "Expert" designation will require successful completion of six specific learning modules within a two-year period, each of which will include approximately eight hours of instruction (online or classroom) followed by an examination. These modules will be rolled out beginning in Q1 2015 and are anticipated to provide continuing education credits.
"Experts" may be invited to earn a "Masters" level designation by completing an approved research assignment (e.g., white paper). In the spirit of 'fellowship of the category,' research will be preserved for PRMA members in an online member library.
The education platform is offered through a partnership between PRMA (curation of technical content), New Level Partners, LLC (content delivery), and St. John's School of Risk Management (provider official certification).
Organizations like PRMA are critical to helping the independent agency channel thrive over the long run. If you serve private clients, I encourage you to become a member of PRMA and get involved. If your business is focused in other parts of the industry, find a comparable organization that is relevant, e.g., PLUS, GUAA, etc., and contribute to the community of collaboration.