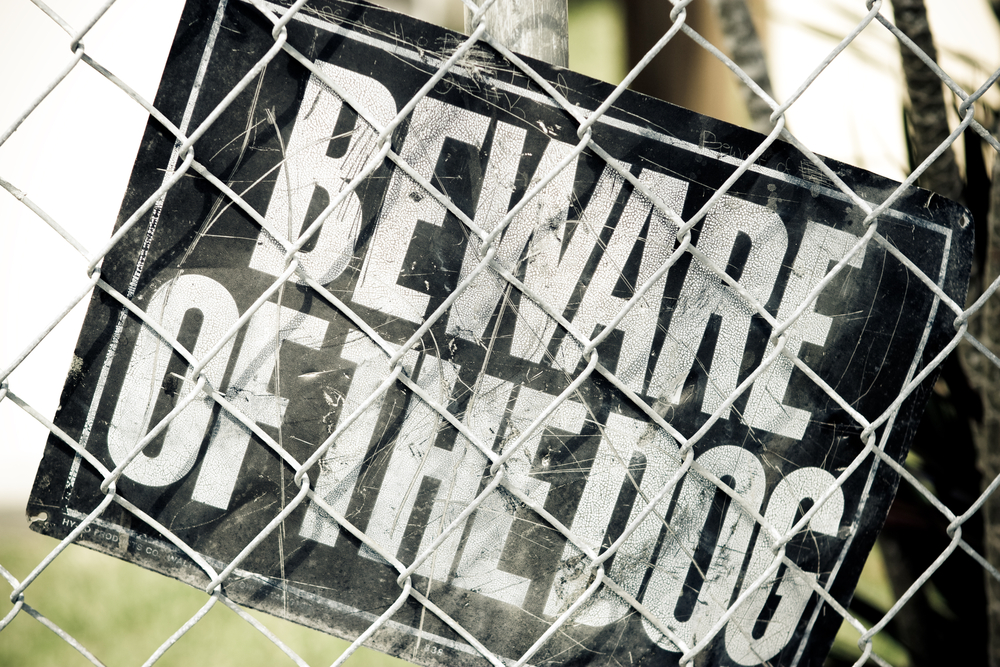 As reported by the Galveston City News, a Texas City, Texas, woman's four pit bulls attacked and killed another family's 10-year-old beagle in October. Although you would expect Steve Baker, the beagle's owner, to be suing Emerald White, the pit bulls' owner, she's now suing Baker for $1 million in damages.
White claims that she was "seriously injured" after she was "unexpectedly and viciously attacked" when she entered Baker's backyard to retrieve her dogs, who got into her neighbor's yard through a hole in the fence between the two properties.
Baker said he had been encouraged to sue White, but he declined; the police declared the dogs dangerous, which was all Baker says he wanted. The Texas City ordinance defines a dangerous dog as one that "makes an unprovoked attack on a person that causes bodily injury" or "commits unprovoked acts" in a place other than its enclosure. In this case, the dogs got out of their fenced yard and attacked the beagle.
Under the dangerous dog ordinance, the owners must have a "secure enclosure" for the dogs that is at least six feet high with a mechanical locking device. In addition, each dog must be registered with the city annually as a dangerous dog and wear a special tag on its collar. Additionally, the owners must post a sign in their yard alerting residents of their dangerous canines and they must carry $100,000 in liability coverage for each dog.
Not only in Texas
Most local governments have their own ordinances regarding dangerous dogs and requirements for their owners. Although many homeowners policies cover dog bites, policy limits may not provide adequate coverage. In that case, owners may need to purchase umbrella coverage, excess coverage, or a canine liability policy, says Kenneth M. Phillips, a Beverly Hills, Calif., attorney whose website is titled "Dog Bite Law."
Phillips also suggests that owners of dangerous dogs who can't get umbrella coverage consider the Federation of Insured Dog Owners (F.I.D.O.), an organization that was launched to offer canine liability policies for any breed of dog and protect pet owners should their dog cause bodily injury to another party.
The F.I.D.O. policy is available in the following nine states: California, Florida, Iowa, Michigan, New Hampshire, North Carolina, Pennsylvania, Utah, and Wisconsin.